Best Studio Gear 2021: Top 10 audio interfaces, mics, monitors and more
As the year is slowly coming to a close, it's time to look back at 2021 and name our favorite new studio gear and recording hardware of the year. It was a tough choice to say the least! But here it is – our list of the ten best studio products of 2021. Discover the best new audio interfaces, microphones, monitors, and more.
The talk of the year was without doubt the global supply chain situation. Manufacturers are scrambling to secure vital components and get their products delivered to you, the customer, and even some of the major brands were hit just as hard as small boutique shops. Unfortunately, this means that some of the most exciting new gear of 2021 has yet to arrive on store shelves. For this list, we've tried to focus on products that are actually available and in stock at retailers.
Audio interfaces
This was a tough one to decide. Despite the dire situation on the chip market, there was no shortage of exciting new interfaces announced in 2021. It was a photo finish, but these are our favorites.
Antelope Audio Zen Go Synergy Core
This compact 4×8 desktop audio interface brings Antelope's Synergy Core DSP tech to the $500 price range, making Antelope the second manufacturer besides UA to offer a DSP-equipped interface with a good selection of onboard plug-ins in a budget-conscious and backpack-friendly format. With four input and eight output channels and dual USB-C ports, the Zen Go has the edge in terms of I/O over its direct competitor, the UA Apollo Solo. It also boasts discrete transistor preamps, a loopback feature for streaming applications and of course Antelope's signature 64-bit clocking algorithm. If you're looking for a versatile desktop interface with DSP superpowers, this one should be high up on your list.
Universal Audio Volt
Speaking of Universal Audio: That company, too, took a big step towards offering more accessible and budget-friendly options this year. The new Volt range comprises five USB-C audio interfaces with tried-and-true I/O configurations for songwriting, recording, podcasting, and streaming in your home studio or on the go.
The Volt 1 and Volt 2 feature one or two microphone preamps with a Vintage mode, stereo line out, a headphone output with direct monitoring and MIDI I/O. The Volt 176, 276 and 476 not only add flashy side panels, but also come with an integrated tracking compressor based on the legendary 1176. While they don't offer the full DSP power of the larger Apollo series, the Volt X76 interfaces give you a glimpse of that famous UA sound in a compact and affordable package.
Apogee Duet 3
The Apogee Duet has long been a benchmark for recording on the go without compromising on audio quality. This year marked the arrival of the third edition of the popular interface, and it was a big leap. Not only is the Duet 3 even slimmer than its predecessor and offers two USB-C ports, which is awesome if you cannot run the interface on bus power. Apogee has also managed to squeeze in a DSP, so you can use the Symphony ECS channel strip while recording. And while it does remind us of the early iPods, we think that the optional Duet Dock is a fantastic idea. In the studio, you can keep the dock wired up permanently. Whenever you embark on a trip, just grab the interface from the dock and bring the breakout cable – no need to disconnect any of your studio wiring!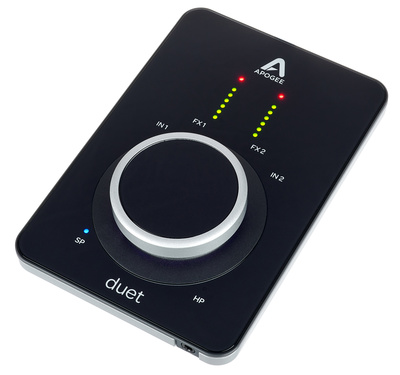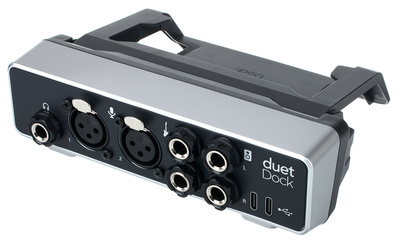 Honorable mentions: Black Lion Audio Revolution, Arturia MiniFuse.
Microphones
The unprecedented surge of podcasting, video conferencing and live streaming that began in 2020 continued at full force this year. If your microphone brand didn't have an inexpensive, easy-to-use USB mic on offer, you were missing out big time. So it comes as no surprise that USB-equipped condenser mics in the $50-200 range were the dominating trend. But we've seen a couple of interesting releases of higher-end recording mics, as well.
Warm Audio WA-8000
Warm Audio has taken on the challenge to clone the famous – and famously expensive – Sony C-800G with the WA-8000. At around $1200 in the US or €1300 in Europe, it's still no bargain, but it's by far your cheapest bet if you're looking to add a C-800 style tube condenser to your arsenal, modeling mics aside. The WA-8000 uses a NOS 6AU6 tube and offers switchable cardioid and omni polar patterns.
Audix A231
With the A231, Audix has released a new large-diaphragm condenser mic with a cardioid polar pattern, which is mainly geared towards vocal recordings. Its 33 mm capsule with a 29 mm gold-sputtered diaphragm ensures a detailed reproduction of the nuances of the human voice with natural warmth, Audix says. That said, its maximum SPL of 140 dB means that the A231 can also hold its own during instrumental sessions. Priced similarly to the ever-popular Neumann TLM103, the A231 is a promising new alternative in this segment.
AKG Ara
I've chosen the AKG Ara to represent the flood of inexpensive USB mics that 2021 has sent our way. I might as well have picked the Mackie EleMent EM-91CU+, Tascam TM-250U, ESI cosMIK uCast, Marantz MPM-4000U, Neat Microphones Skyline, or the t.bone PS 100 and SC 460 USB, all of which are affordable USB condenser mics that came out this year. They all promise to deliver a seamless podcasting and streaming experience without the need for an audio interface. The reason I felt that the AKG Ara should lead the pack is that it lets you toggle between cardioid and omni polar patterns, which is great if you'd like to record the occasional guest using a single microphone. It's also super affordable while bearing a trusted brand name.
Honorable mentions: Antelope Audio Axino Synergy Core, Austrian Audio CC8.
Monitor speakers and headphones
There hasn't been much going on in the way of brand new monitor speakers this year. We mainly saw a couple of nice upgrades of some popular budget monitors.
Kali Audio IN and LP Series 2nd wave
California-based Kali Audio is still a relatively new kid on the block, but the company has quickly made a name for itself with the great-sounding and budget-friendly IN and LP series. This year not only saw the expansion of the 3-way IN series with the IN-5. Building on some of the new tech and materials developed for the IN-5, the company also gave the rest of the IN and LP series an overhaul and released a "2nd wave" – first for the IN-8 and later for the entry-level LP-8 and LP-6.
Among other improvements, the upgraded monitors feature lighter woofer cones for a faster, more consistent transient response. They also have new amps with significantly lower noise levels. It should be noted that the IN-5 doesn't have a "2nd wave" designation – that's because it already featured all of the new tech when it was launched in February of this year.
Austrian Audio Hi-X65
Like Kali, Austrian Audio is a young company founded by former employees of a big brand (AKG in this case), and they're steadily building an impressive portfolio of innovative microphones and headphones. The Hi-X65 reference headphones are built around the same 44 mm high-excursion drivers as the Hi-X50 and Hi-X55, but feature an open-back design for professional mixing and mastering applications. According to the manufacturer, the drivers' low movable mass ensures a quick response and high dynamic resolution. With a frequency response of 5 Hz to 28 kHz, high-quality hardware and memory foam ear pads, the Hi-X65 is bound to become a major contender in its class. I think it also looks pretty cool.
Honorable mentions: Avantone Gauss 7, Focal Alpha Evo.
Outboard and controllers
Rupert Neve Designs 5057 Orbit
The 5057 Orbit 16-channel summing mixer promises to deliver the power and depth of a Rupert Neve console in a single rack space. Its dual-tap output transformer configuration is borrowed from the Shelford Channel. The manufacturer claims that the 5057 Orbit offers extremely low crosstalk and precise channel matching for excellent stereo imaging and depth. In addition to mono summing switches for the first eight channels and an output trim knob, the sparsely populated front panel provides access to adjustable transformer saturation with a choice of red or blue silk. The Orbit can be used on its own or linked to the 5059 Satellite and 5060 Centerpiece.
Solid State Logic UF8 and UC1 controllers
SSL wants to bring the console workflow to your in-the-box mixing environment with this pair of new controllers. The UF8 is a DAW controller with eight channels, each equipped with a 100 mm fader, rotary control and high-res color display. It also features a dedicated automation section, assignable soft keys and all the bells and whistles you'd expect from an SSL controller. It's complemented by the UC1, which offers a knob-per-function interface for SSL's Native Channel Strip 2 and Bus Compressor 2 plug-ins. You can chain multiple UF8's and a UC1 together to create a custom mixing environment that suits your workflow. Great stuff!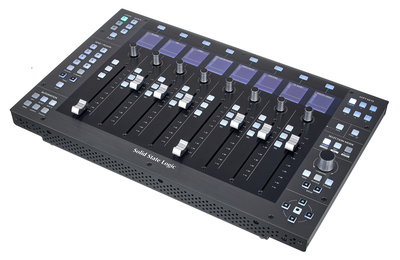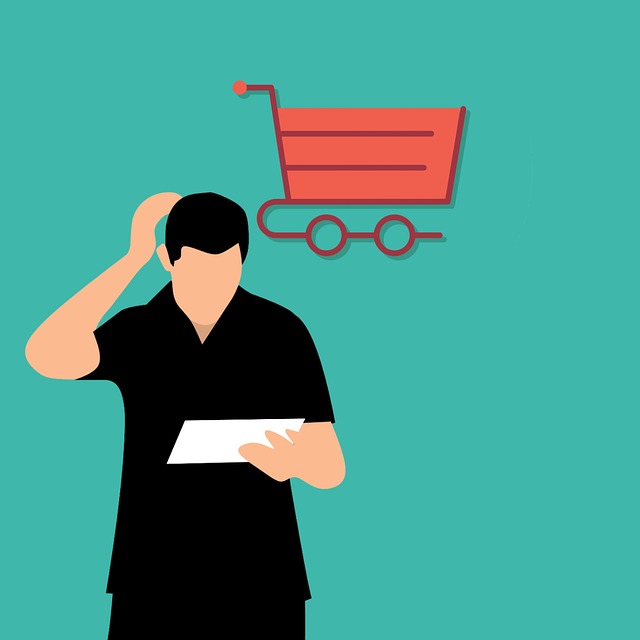 Honorable mentions: API Select, DOCtron IMC Martin Stimming's Instant Mastering Chain.
Videos