ESI cosMIK uCast: An affordable new USB podcasting mic with built-in monitoring
If you're a podcaster, vlogger or live streamer on a budget, then the new ESI cosMIK uCast could be for you. Does this "all-in-one" USB-equipped condenser mic have it what it takes against strong competition? Let's find out…
ESI cosMIK uCast
OK, I'm going to get this out of the way first… who on earth at ESI came up with that name? Anyway, now I've got that off my chest, the cosMIK uCast is ESI's entry into the podcast/streaming mic sector. So why should you consider this, compared to other popular podcasting mics?
A look at the basics: At its heart, the cosMIK is a cardioid, side-address, condenser mic with USB-C connectivity. There is no option to connect the mic via XLR; this is a digital-only mic.
Take a look at the orange-hued mic and you'll see an array of controls on the front panel. You can use them to adjust your input gain and output volume for the built in headphone output (more on that in a moment) or mute your own voice while still hearing the computer signal.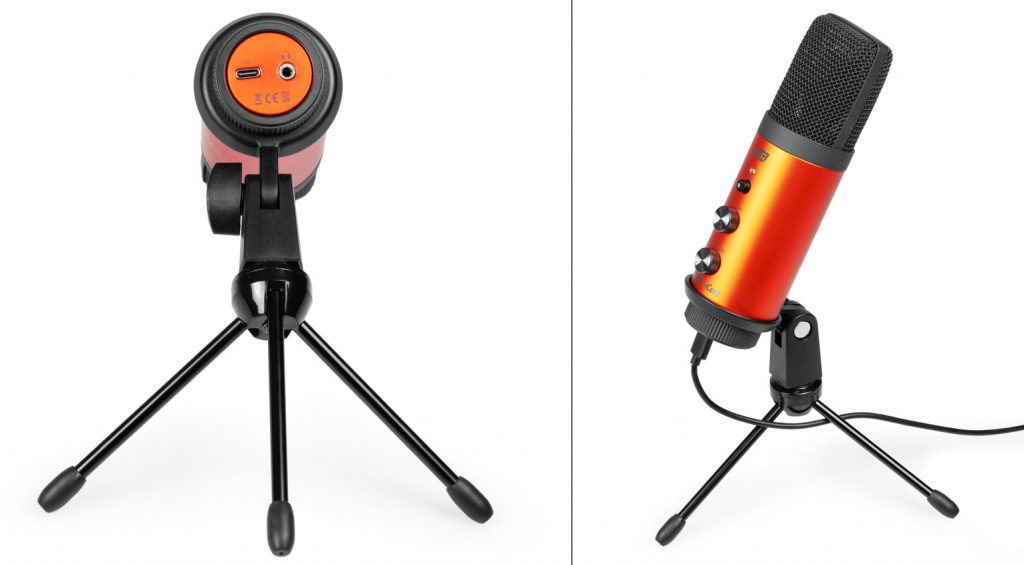 USB Connectivity and Monitoring
ESI's proprietary DirectWIRE enables you to integrate external sound sources into your live streams. Sounds udeful if you're running a live cast and need to incorporate sound effects and so on. ESI emphasise heavily the cosMIK uCast's applications for online meetings and live streaming as well as recording.
Bundled with the cosMIK uCast is a stack of free software including stripped-down versions of Bitwig, Wavelab and Cubasis LE. I'm sure that anyone looking to take their first tentative steps into streaming, podcasting or recording will find all the tools they need here.
The main competition, as I see it, comes from Mackie's Carbon mic, as well as the PreSonus Revelator. The cosMIK uCast undercuts both of them slightly on price, so if you're on a tight budget but still looking for a respected brand, then this offering from ESI could be a good choice.
More Information on cosMIK uCast