107 Results for "Stratocaster"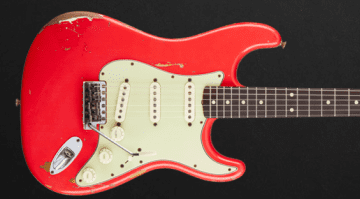 A rumour come true: Gary Moore's Stratocaster now available as strictly limited Custom Shop model.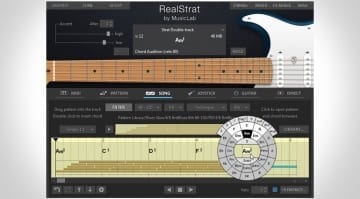 Let's face it, keyboard players are always envious of their Strat-wielding band mates. Well, now you can do away with them...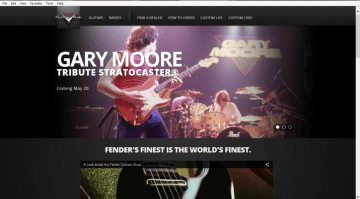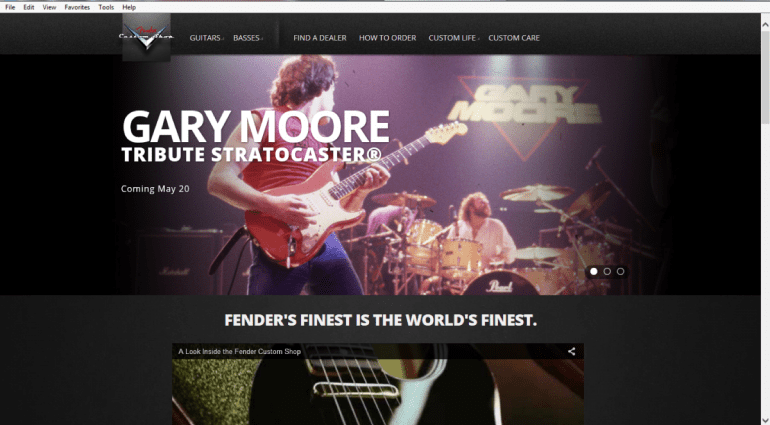 The plot thickens. It appeared briefly on Facebook and Twitter, has been pulled again and now there is nothing to be seen anywhere. So, Fender, where is this fabled Gary Moore Stratocaster?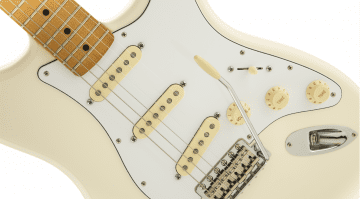 The man is long gone, but his music lives on forever. Could this guitar get you closer to the sounds that he once made? Who knows. Maybe, if you are experienced...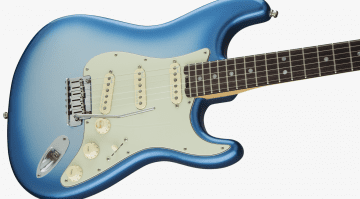 With new 4th Generation Noiseless Pickups and a spoke wheel truss rod adjuster, this new series has some interesting updates that die-hard traditionalists might end up hating...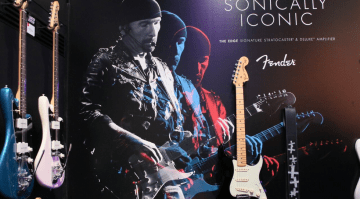 Forming a U2 cover band? All you need is this guitar, a delay pedal and a lead singer who thinks he is the second coming…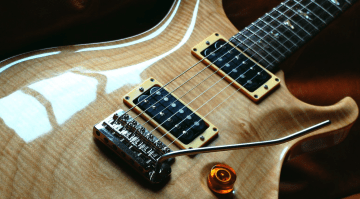 Wudtone are a small company in the UK that have been supplying guitar finish kits for a number of years. In recent years they have also started to design and manufacture high quality replacement bridges as ...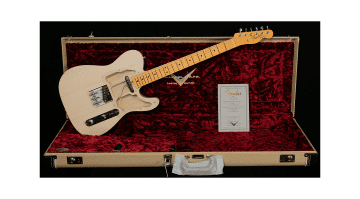 Fender release a new lineup of Custom Shop instruments every year the the NAMM show and this year will be no different. Wildwood guitars in the USA today put a whole load of the new instruments up on their ...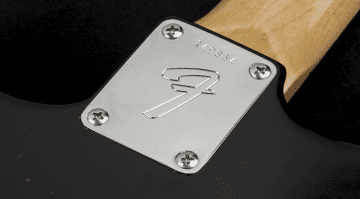 This simple setup trick will add sustain to any guitar with a four-bolt neck. It is simple and requires no specialist tools or new parts.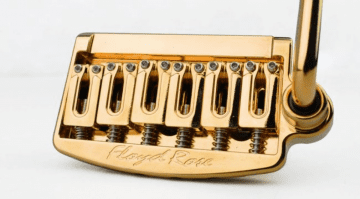 The new Rail Tail Tremolo is a dive-only tremolo designed to retrofit your existing Stratocaster style 6-point tremolo with no modifications to your guitar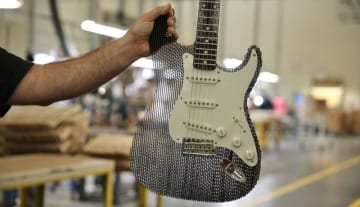 Cardboard guitar engineering feat that sounds like a classic Stratocaster.