The Best Free Plugins of 2022: Free Plugins of the Year
On the last Sunday of the year, which happens to be Christmas Day this year, we take the opportunity to look back at the best free plugins of 2022. And it surely was a good year for free plugins! Our weekly freeware column was filled with plenty of unique effects and innovative synths. These are my personal favorites from my weekly freeware series – perfect for when you need a break from the family festivities! Merry Christmas!
Black Rooster Audio RO-GOLD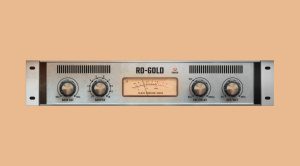 Black Rooster Audio RO-GOLD is a fantastic free plate reverb plugin based on the iconic EMT 140. But the developer didn't stop at modeling the classic. They also upgraded the material to a 24k solid gold plate (sounds expensive!) for some extra-tasty vintage reverbs with a good dose of sparkle. You can adjust the pre-delay and fine-tune the sound using the Bass Cut and Damper knobs. If you're a fan of classic plate reverbs, this one's a must-have.
RO-GOLD is available for macOS (including Apple Silicon) and Windows in VST, AU, and AAX formats.
Superfly DSP Lost-Tapes and Lost-Vinyl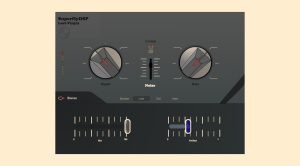 Need those tasty lo-fi vibes for your tracks? Superfly DSP has got you covered! This pair of plugins brings the nostalgic sounds and artifacts of yesterday's recording media to your DAW. Lost-Tapes lets you choose from different types of tape and adds flutter, crunch, and noise. Lost-Vinyls, on the other hand, delivers the beloved hum and crackle of old vinyl records. In addition to this, both plugins also provide a unique stereo widening effect.
Lost-Tapes and Lost-Vinyls are available for Windows, Linux, and macOS (Intel only) in VST3 and AU formats.
ChowDSP BYOD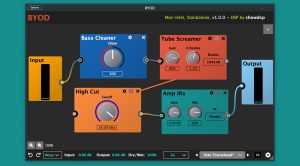 ChowDSP is the DSP wizard who brought us the amazing Chow Tape Model, Chow Matrix, and Chow Centaur plugins. His latest creation BYOD (Build Your Own Distortion) is a modular guitar effect that lets you build custom effect chains using a combination of modules. In addition to various distortion and tone-shaping circuits, BYOD includes some other useful effects, as well as a bunch of amp impulse responses. There's also an iOS version for sessions on the go.
BYOD is available for Windows, macOS, Linux and iOS. The desktop plug-in comes in VST, VST3, AU, AAX, and LV2 formats, and there's also a stand-alone version. On iOS, BYOD runs as an AUv3 plug-in.
2Rule TugGlicento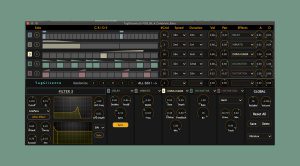 Here's another must-have: TugGlicento by 2Rule delivers rhythmic, modulated multi-effects. There are five slots that you can fill with effects. Each slot can be sequenced independently using a grid sequencer, which can deliver some pretty wild results and intricate rhythms. Furthermore, TugGlicento features a Moog filter, ADSR envelope, and LFO for additional sound shaping. A great way to turn any audio track into a unique rhythm pattern!
TugGlicento is available for macOS (VST, AU) and Windows (VST3).
Analog Obsession COMPER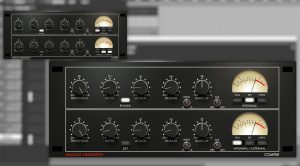 Analog Obsession had a string of great releases this year, and honestly, I could've picked any one of them. COMPER is a unique dual compressor with two independent sections. Each section can be used in VCA, FET, or OPTO mode – or all at once. In addition, the bottom section features an external sidechain input. It's like a rack of six compressors that you can mix and match in parallel and in a series as you please – compression heaven!
COMPER is available for macOS and Windows in VST3, AU, and AAX formats.
Publicsamples Oi! Grandad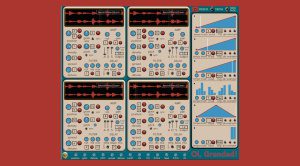 The award for the best-named free plugin this year goes to Oi! Grandad. The colorful plugin is a four-voice granular synthesizer that lets you go crazy with four WAV files at once. Each voice offers independent controls for the granular parameters, such as position, grain size, spread, and density. And to keep things interesting, Oi! Grandad also features no less than 12 assignable, tempo-syncable modulation sources that can be envelopes, LFOs, or sequencers. Excellent stuff!
Oi! Grandad is available for macOS, Windows, and Linux as a VST and AU plug-in.
BLEASS Monolit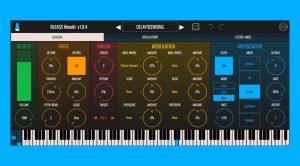 According to BLEASS, Monolit is a software synth designed to combine the analog sound of Alpha with the expressiveness of Omega. It offers two oscillators with FM, several different filter types, a versatile LFO, a couple of envelopes, and a built-in arpeggiator. The modulation section is compatible with MPE controllers, which allows for some incredible expressive sounds if you've got a keyboard with polyphonic aftertouch, a ROLI Seaboard, or the like. I also really dig its highly usable GUI.
Monolit is available for macOS 10.9 and later (including Apple Silicon) and Windows 8 or later in VST3, AU, and AAX formats. There's also a version for iOS or iPadOS 11.0 or later.
Get Monolit for Mac and Windows here
Monolit for iOS in the App Store
Smao Lab Tarabia MK1, TaraTube, and TaraLead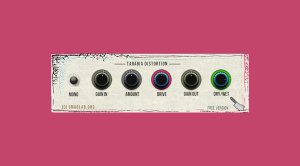 For fans of the original Tarabia distortion plugin released in 2018, this year brought along some very nice surprises. The developer not only updated Tarabia MK1 with a newly refined version of the same algorithm. Smao Lab also released two brand-new distortion plugins. TaraTube is a tube distortion that lets you choose the number of tubes. TaraLead delivers extreme distortion, overdrive, and fuzz using asymmetric wave clipping. Get the whole trilogy for true distortion bliss!
All three plugins are available for macOS (Intel only, unfortunately), Windows, and Linux in AU, VST, and VST3 formats.
Audiomodern panflow
Audiomodern panflow is a creative panning tool that allows you to create custom, tempo-synced panning curves. You can choose from smooth or stepped curves that follow your track's tempo at adjustable rates. The plugin also features extensive randomization options, including an Infinity mode that randomizes the curve on every bar. You can even use the panflow curve to control other things in your DAW via MIDI. Panning just got a whole lot more interesting!
panflow is available for macOS 10.12 or higher (including M1) and Windows 7 or higher in VST, VST3, AU, AAX, and stand-alone formats. There's also a version for iOS.
nakst Apricot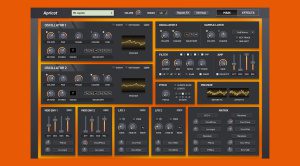 Apricot is a great-looking hybrid synth that pairs virtual-analog synthesis (including a unison mode inspired by the classic supersaw waveform) and a sample layer that allows you to import your own samples. It's also got a massive modulation section with two envelopes and LFOs each, over 70 destinations, and easy routing, an arpeggiator/sequencer, and a bunch of built-in effects, including a distortion module modeled after the Access Virus.
Apricot is available for Windows, macOS, and Linux. As of now, the software synth is exclusively available in the new CLAP format, so you'll need a DAW that supports it (currently, that's Bitwig Studio and Reaper).
Videos about the best free plugins of 2022
Image Sources:
black-rooster-audio-ro-gold: Black Rooster Audio
superflydsp-lost-vinyls: SuperflyDSP
chowdsp-byod: ChowDSP
2rule-tugglicento: 2Rule
analog-obsession-comper: Analog Obsession
publicsamples-oi-grandad: Publicsamples
bleass-monolit: BLEASS
smao-lab-tarabia-distortion: Smao Lab
audiomodern-panflow: Audiomodern
nakst-apricot: nakst