Best free plug-ins this week: Lost-Vinyls, TEQ-421, Bitty
This week's collection of the best free plug-ins includes a vinyl simulator for those tasty lo-fi vibes. We've also got a simple, but useful 3-band equalizer, and a wiggly bitcrusher that'll leave you speechless. Here's Lost-Vinyls, TEQ-421, and Bitty.
For many more free plug-ins, check out our archives!
SuperflyDSP Lost-Vinyls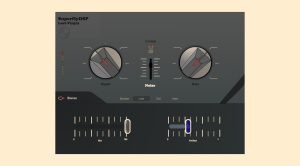 After Lost-Tapes, SuperflyDSP has released another lo-fi effect that brings the sounds of yesterday's recording media to your DAW. Lost-Vinyls lets you choose from various types of vinyl records and dial in the desired amount of noise and other glitches and artifacts. It's also got modulation for tape-like wow and flutter, and you can activate crunch mode to add harmonic distortion. The stereo switch activates a unique wide stereo effect.
Lost-Vinyls is available for Windows, Linux, and macOS in VST3 and AU formats. Enter the password "SuperflyDSP" to access the download.
Voxengo TEQ-421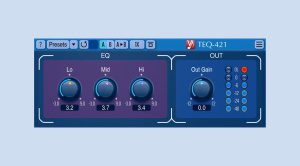 From the folks at Voxengo comes TEQ-421, a simple 3-band equalizer. No bells and whistles here (you can't even adjust the bands' frequencies), but sometimes simplicity is what you want. Voxengo says that the frequencies were carefully selected to deliver good results on many different types of tracks. TEQ-421 also includes harmonic coloration derived from the developer's HarmoniEQ plug-in. If you need a simple EQ that you can just slap on a track and achieve results in no time, give this one a try.
TEQ-421 is available for macOS and Windows in VST, VST3, AU, and AAX formats.
Witch Pig Bitty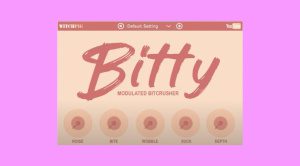 Now here's a plug-in that leaves me lost for words. Just by looking at it, you'll quickly realize that you shouldn't take this one too seriously. Bitty is a modulated bitcrusher with, well, boob-shaped knobs that invite you to bite, suck, and wobble. It's also got presets named "Sucks Big Time", "Gnawed & Sore", and "Sick & Screaming" – what's not to like? I guess it's best to take this one with a grain of salt and leave the discussions about political correctness to someone else.
Bitty is a VST3 plug-in for Windows.
Videos about free plug-ins
Audio demos
Image Sources:
superflydsp-lost-vinyls: SuperflyDSP
voxengo-teq-421: Voxengo
witchpig-bitty: Witch Pig