Fire The Gold, Lost Samplers, S Pulser: Free Plugins of the Week
Fire The Gold by Acustica Audio is just one of three excellent free plugins we've got for you this week. Lost-Samplers recreates the sound of iconic vintage samplers and S Pulser is a tremolo optimized for pulsating, pumping effects.
Acustica Audio Fire The Gold: Vintage Neve Saturation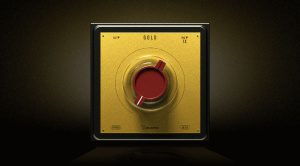 We don't usually see the big names of the industry in our weekly free plugins section. But if none other than Acustica Audio releases a freebie for everyone to enjoy, that's something we can't ignore. Fire The Gold gives you a free taste of Acustica's upcoming Gold5 suite, which emulates classic Neve hardware. The one-knob plugin showcases Acustica's Hyper saturation technology, presumably by emulating the saturation characteristics of the Neve 1073 preamp.
Acustica Audio Fire The Gold is available for macOS and Windows in VST, VST3, AU, and AAX formats. You will need to join the Acustica Audio Lovers community to obtain the download link.
SuperflyDSP Lost-Samplers: Vintage Sampler Galore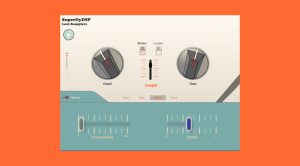 After Lost-Tapes and Lost-Vinyls, SuperflyDSP has released another free lo-fi plugin for everyone to enjoy. Lost-Samplers recreates the sound of old-school samplers. You can choose from 8, 9, 10, or 12 bits, and adjust the downsampling rate and digital artifacts. There's also an adjustable jitter effect, as well as stutter and loop buttons for some serious digital glitching. I think Lost-Samplers is easily the most interesting of SuperflyDSP's lo-fi plugins so far.
Lost-Samplers is available for macOS, Windows, and Linux in VST3 and AU formats.
SoliderSound S Pulser: Pumping Rhythmic FX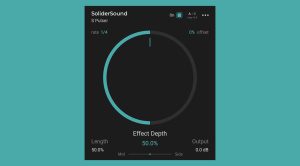 S Pulser by SoliderSound is a tremolo effect that emulates the pumping effect normally created using a sidechain compressor, besides many other cool rhythmic effects. The rate syncs to your song tempo, with no less than 10 different note values to choose from. S Pulser also lets you adjust the Length, which works similarly to the release time of a compressor. Another very cool feature is the mid-side slider, which lets you apply the effect only to the middle or sides of your mix.
S Pulser is available for macOS and Windows in VST, VST3, and AU formats.
Looking for more free plugins like Fire The Gold? Check out our archive!
Videos about Fire The Gold and other Free Plugins
Image Sources:
acustica-fire-the-gold: Acustica Audio
superfly-dsp-lost-samplers: SuperflyDSP
solidersound-s-pulser: SoliderSound