Best free plug-ins this week: Lost-Tapes, TaraTube Distortion and Vibanez EM-V
This week's collection of the best free plug-ins features a cool tape emulation for those vintage lo-fi vibes. We've also got a new distortion plug-in by the makers of Tarabia, and an emulation of a classic delay pedal. Here's Lost-Tapes, TaraTube Distortion and Vibanez EM-V.
Can't get enough free plug-ins? You'll find many more in our archives!
SuperflyDSP Lost-Tapes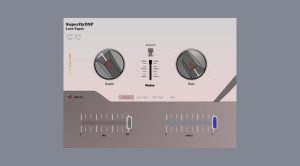 Lost-Tapes by SuperFlyDSP is a free tape emulation that adds a lo-fi feel and old-school vibes to your tracks. You can choose from different types of tape, adjust flutter, hit the Crunch button for some distortion, and dial in the right amount of noise. Then, turn up the Depth knob and the Mix and Artifact sliders to infuse  your audio tracks and samples with those cherished vintage vibes . There's also a stereo mode that you can use to obtain a unique, wide stereo effect.
Lost-Tapes is available for Windows, Linux, and macOS (Intel only) in VST3 and AU formats.
Smao Lab TaraTube Distortion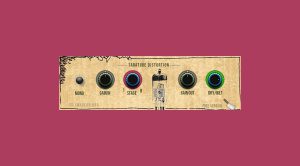 From the makers of Tarabia Distortion comes TaraTube, another unique and great-sounding distortion plug-in. TaraTube lets you choose the number of tubes in the signal path. This way, the plug-in delivers anything from soft saturation and enhancement to full-on tube distortion. There's also soft clipping, input and output gain controls, and a mix knob to dial in the desired amount of the effect. We're already looking forward to TaraLead – another distortion plug-in the developer has in the works.
TaraTube Distortion is available for Windows and macOS in VST, VST3, and AU formats.
SynthIV Vibanez EM-V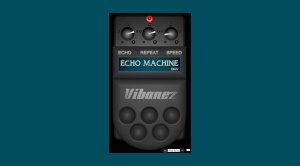 After Vibanez TL-V, SynthIV is back with another emulation of a classic Ibanez pedal. Vibanez EM-V emulates the Ibanez EM-5 Echo Machine. The developer says that it mimics the original circuit and stays faithful to the pedal's signal chain and operating principle. You can load up a preset and adjust the echo level, number of repeats (feedback), and speed (delay time) to your liking. Then, hit the footswitch to add the effect to your sound. Simple as that!
Vibanez EM-V is a VST3 plug-in for Windows.
Audio demos
Image Sources:
superflydsp-lost-tapes: SuperflyDSP
smaolab-taratube-distortion: Smaolab
synthiv-vibanez-em-v: SynthIV