Soul Brothers: How To Sound Like Jungle
UK electronic soul duo, Jungle has risen to prominence over the past decade with their signature brand of uplifting disco-influenced dance music.
Childhood friends Josh Lloyd-Watson and Tom McFarland grew up in Shepard's Bush in West London, sharing a love of Hip-Hop, Soul, RnB, Disco, and electronic music.
Although they operate as a production duo when it comes to creative decision-making, the band identifies very much as a collective.
From the cinematic choreographed dance videos to their energetic stage performances, Jungle has expanded their vision from laptop-driven DAW-based productions to working string ensembles and renowned producers like Paul Epworth.
The Jungle Sound
The sound we know today is comprised of live instrumentation combined with electronic elements, created with session musicians and collaborators as Tom and Josh recreate their demos and ideas in a pro studio environment.
Anything goes as far as instruments are concerned, from woodwinds and brass to old synths, organs, electric pianos, and even rare vintage beasts like the Mellotron.
Let's take a look at some of the key elements that helped to shape the Jungle sound early on.
Waves Tony Maserati Collection
The Maserati Collection is a plug-in suite that was instrumental in the creation of the early Jungle demos and their first few releases, particularly the B72 when it came to shaping bass sounds.
Each plug-in within the collection has its own specific role to play, and the controls are very straightforward. This allows you to focus on the musical aspects rather than being caught up in compression ratios and release times.
Although they don't provide precise controls like many plug-in processors, the Maserati Collection yields punchy and upfront results and is also a great choice for beginners.
Roland SP-404
Sampling was always part of the process when it came to songwriting, and sample triggering remains a major part of both Josh and Tom's live setups.
Josh got his hands on an SP-404 early on in their musical journey, and the inspiring workflow surely influenced his approach. With easy sample editing and loop creation and a wealth of effects, it remains a uniquely intuitive production tool.
The legacy of the 404 continues in the form of the SP-404 MKII, with more sound creation and sequencing power than the previous models.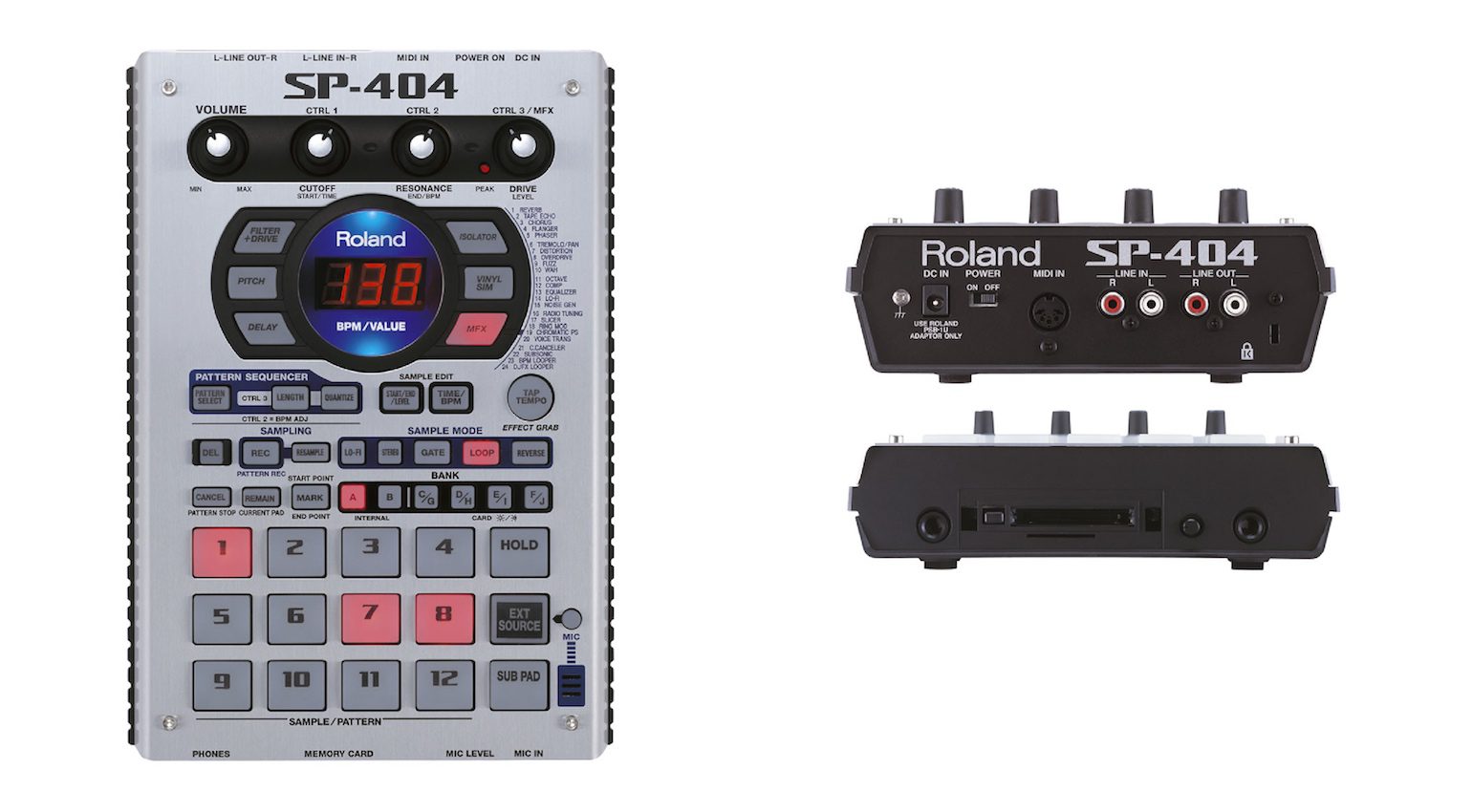 Dave Smith Instruments Prophet 08
Josh used the Prophet 08 in studio and on stage, in the initial phase of his career. It's a great option to get vintage Prophet sounds with more modulation capabilities than the original.
Creating pads, stabs, leads, and bass sounds becomes a joy, and the step sequencer adds a new dimension to the instrument's overall appeal.
The modern equivalent, the Sequential Prophet Rev2 8 provides the same feature set with the option to expand the polyphony with an additional voice card.
Tascam Portastudio 424 MKIII
Another part of the pre-Jungle experiments was the Portastudio 424 4-track recorder. Without the limitless tracks and plug-ins of a DAW system, using a standalone recorder forces you to focus on the performance aspect and the sound sources you're working with.
Also, without a visual arrangement platform, your songwriting ability becomes a field that develops in a slightly different way from how the majority of us work with software.
Compact multitrack recorders are still very much alive, and you can easily use them to complement your creative workflow like you can with the Tascam DP-008 EX.
Thermionic Culture Vulture
As the band grew in stature, they become more adventurous with each album they released. This meant they had the opportunity to work with far more specialized equipment than before.
So tone-shaping tube hardware like the Culture Vulture came into play on tracks like Romeo and All Of The Time, where it was used to create a more organic overall sound.
Nothing beats the real thing, but UAD has recreated an excellent plug-in version, or you can also use the Decapitator from Soundtoys.
Which of your favourite bands would you like to see in our Sound-Alike series? Please let us know in the comments!
More about Jungle:
Video:
*This post contains affiliate links and/or widgets. When you buy a product via our affiliate partner, we receive a small commission that helps support what we do. Don't worry, you pay the same price. Thanks for your support!
Image Sources:
Waves Tony Maserati Collection: Waves
Roland SP-404: Roland
Dave Smith Instruments Prophet 08: Dave Smith Instruments
Tascam Portastudio 424 MKIII: Worthpoint
Thermionic Culture Vulture: Thermionic Culture