A Journey into House: How to sound like Everything But The Girl
With a career spanning four decades, the UK duo Everything But The Girl broke through to the global mainstream in the mid-1990s. The combined passion that Tracey Thorn and Ben Watt have for electronic music opened new doors for them.
The pair met at the University of Hull as college students and at the time they were both signed to a small independent label called Cherry Red Records. In tongue-in-cheek fashion, they adapted the band's name from the slogan of a local furniture store and the name seemed to stick.
Their journey began in the early 1980s with a soulful, jazz-influenced sound often referred to as "sophisti-pop" alongside bands like Sade. Although their debut album Eden (1984) sold half a million copies, reaching number 14 on the UK Albums Chart, it would take years before the band would be recognized on a global scale.
The sound of Everything But The Girl
Tracey Thorn's soulful sultry vocals remained a constant throughout, but the band began a slow but steady transformation into a more electronic sound following the worldwide success of Amplified Heart (1994). Let's take a look at some of their most interesting gear choices over the years.
1962 Gretsch G8186 Clipper
Ben Watt's 1962 Gretsch Clipper was an affordable 2nd-hand buy that became an intrinsic part of his initial releases. He used it on his solo EP North Marine Drive (1983) and Summer into Winter with Robert Wyatt (1982) as well as the first EBTG album, Eden (1984).
The Clipper was designed as a budget guitar without too many fancy features, but it still has plenty of soul with the right playing style. Particularly playing chords delivers plenty of warmth, and it shouldn't be too tricky to create a similar tone because there wasn't a huge amount of effects being used.
Modern Gretsch guitars have more features and with the FideliSonic P90 single-coil pickups, you can do far more than just jazz or soft rock.
E-mu SP-1200
Released back in 1994, Missing was easily one of the most memorable tracks from their 8th studio album, Amplified Heart. The song was also remixed by Todd Terry, which reached an even greater global audience and reached number 2 on the Billboard charts.
At the time, Todd Terry was a big fan of the SP-1200 sampling drum machine. Its 26.04 kHz 12-bit sampling with the SSM2044 filter gave it a unique knocky sound that we can hear on so many Hip-Hop and House releases throughout the 80s and 90s, including this remix.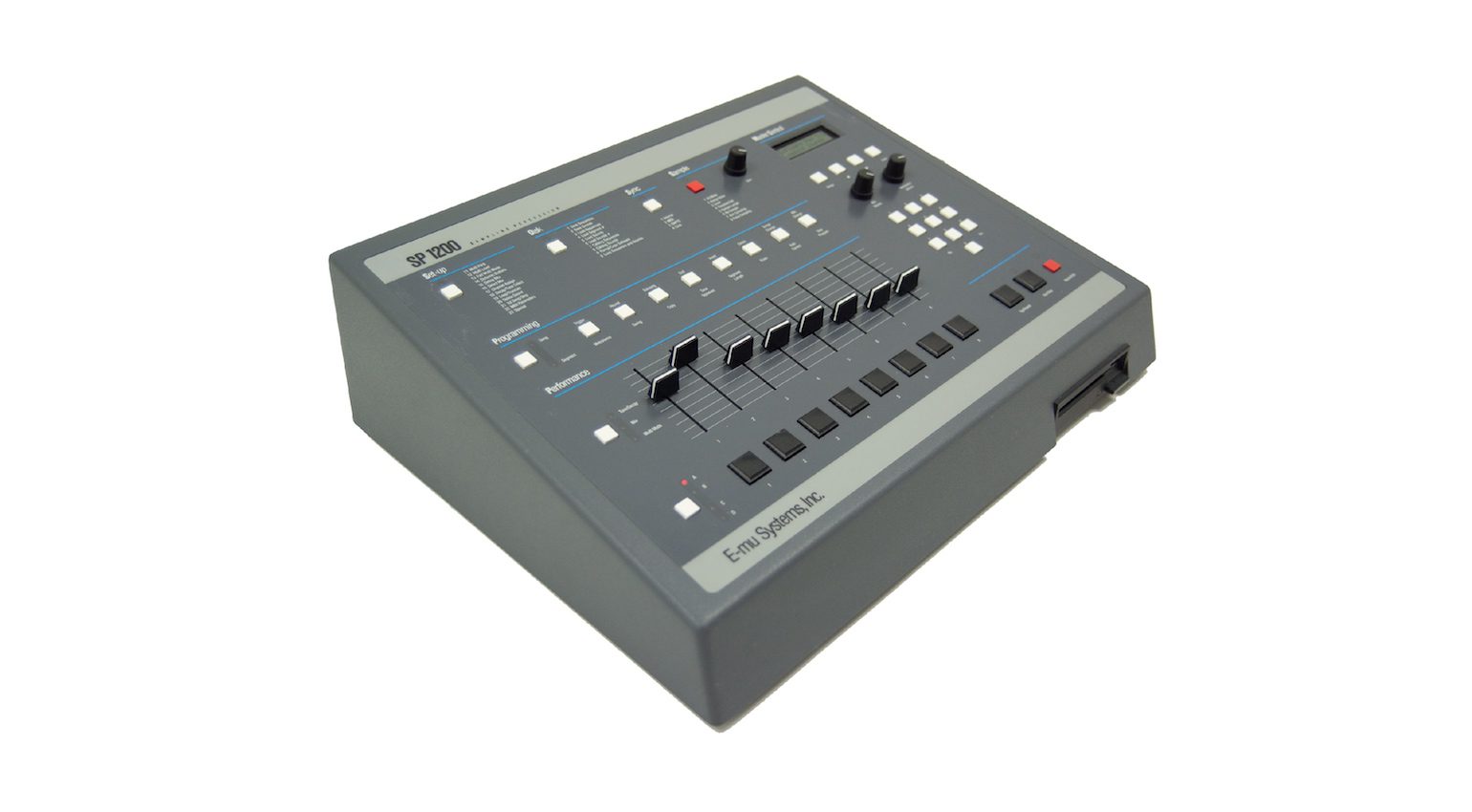 E-mu SP-1200The sound of an old-school sampler is hard to replicate. However, if you start out with the right analogue drum machine samples even a modern sampler like the Elektron Model:Samples can be processed with compression and bit reduction to achieve a more gritty overall tone.
AKAI S2000
The S2000 is an expandable rack sampler from the mid-90s which was far more affordable than many of the previous AKAI sampling beasts. The basic model could be upgraded with eight individual outputs, digital I/O, more storage disks, and additional effects processing, filters, and EQ.
The punchy sound of the AKAI sampled drums can be heard on the definitively electronic ninth Everything But The Girl studio album, Walking Wounded (1996). At the time this was a standard in electronic music production and is still a sought-after sound today.
While technically a budget rompler (Read Only), the Volca Sample 2nd-Gen does provide sampling via an app and provides a wealth of creative features for the price.
Highland Dynamics BG2
During the band's hiatus, both Ben and Tracey worked with the well-known dance producer, engineer, and remixer, Ewan Pearson. While his studio setup is extensive and uses hybrid signal processing he mentions the BG2 Vari-Mu compressor as one of his favourite pieces.
The Highland Dynamics BG2 is incredibly versatile, giving you transparent leveling and both British and American-style feedback modes. This makes it particularly effective when tracking vocals and instruments, but you can also easily use it as an insert while mixing.
While it might not have the same degree of tube dynamics control, the IGS Audio Tube Core is an excellent Vari-Mu style 500-series compressor and a suitable budget alternative.
Sequential Prophet 6
Another incredible instrument used by Ewan Pearson on Tracey Thorn's 2018 album Record was the Prophet 6. Already a modern classic, the six-voice analogue polysynth captures plenty of the vibe of a vintage synthesizer and gives it modern-day reliability and compatibility.
It continues the legacy of the Prophet 5, adding features like analogue distortion and a digital effects section with reverb, delay, chorus, and phase shift. In addition, you also get a 64-step pattern sequencer and a multimode arpeggiator which opens the scope of sounds you can create.
The Sequential Prophet 6 is still available and although pricey, it's still one of the top-rated analogue synths of its kind.
Which of your favourite artists would you like to see in this sound-alike series? Let us know in the comments below!
More about Everything But The Girl:
Videos:
*Note: This article contains promotional links that help us fund our site. Don't worry: the price for you always stays the same! We will receive a small commission if you buy something through these links. We appreciate your support!
Image Sources:
1962 Gretsch Clipper: eBay
E-mu SP1200: Oscidance
AKAI S2000: AKAI
Highland Dynamics BG2: KMR
Sequential Prophet 6: Sequential