Best Studio Gear and Software of Summer 2023
Summer tends to be a rather slow time for news – especially in terms of studio gear. After all, who wants to spend the nicest days of the year locked up in a windowless studio when everyone else is out and about? Nevertheless, the summer of 2023 was an exciting time for studio gear nuts! Here are our picks for the best studio gear and software of summer 2023 – from microphones to speakers to exquisite outboard gear.
Best Studio Gear of Summer 2023: Shure SM7dB
When Shure announced the SM7dB in September, I was surprised that the manufacturer hadn't thought of this before. With its famously direct and upfront sound, the legendary SM7B has enjoyed an amazing career in broadcasting and music production and if you picture a radio studio in your mind, there's a high probability that the mic looks like this dynamic classic from Shure. While its sonic qualities have always been beyond dispute, the one thing that could be a bit tricky was its notoriously low output level. And when podcasting and streaming became a thing and the SM7B was increasingly used outside of professional studios, this became a problem, as many inexpensive audio interfaces struggle to provide the amount of (clean) gain this dynamic mic requires. For many years, orders of the Shure SM7B likely also included an in-line preamp such as a Cloudlifter.
Enter the new Shure SM7dB. This new variant of the classic is identical to the tried-and-true SM7B in almost all regards, which is probably why Shure decided not to call it the SM7C. However, in what can only be called an incredibly smart move on Shure's part, they've built a switchable preamp right into the microphone, thereby eliminating the need for an external solution. You can choose from +18 or +28 dB of gain, which should be enough for even the weakest of mic inputs. Granted, this means that the SM7dB requires phantom power, but – unlike sufficiently beefy preamps – that's something that's now widely available even on cheap audio interfaces. With its built-in preamp, the Shure SM7dB is the SM7 for today's varied production environments. Turn the preamp off, and you've got an SM7B in its purest form. Brilliant.
EDITOR'S NOTE – we've recently discovered that Shure licensed the Cloudlifter circuit from Cloud Microphones for the onboard preamp featured in the SM7db. Smart move Shure!
The Shure SM7dB is available at Thomann*.
Native Instruments Komplete Kontrol S Mk3: Poly Aftertouch & more
The previous generations of the Native Instruments Komplete Kontrol S series already offered unrivaled control capabilities for the manufacturer's own Komplete bundle and a growing list of NKS-compatible plugins from other developers. But the new Mk3 series is on a whole new level. Besides the shiny new hardware with sleek unibody enclosures and all-metal controls, the biggest news is that all three sizes (49 or 61 semi-weighted keys or an 88-key hammer-action keybed) now support polyphonic aftertouch. Paired with the incredibly useful Lightguide with an LED for every key, this opens up a new world of performance possibilities.
But that's not all. Native Instruments has also replaced the predecessor's dual screens with a new high-resolution widescreen color display that not only displays the actual names of the parameters you're editing, but also shows the appropriate controls (for example, a toggle switch looks like a switch rather than a generic dial). Moreover, you can choose from Performance or Edit modes for quick tweaking or in-depth sound design. And because everything is nicely illuminated and color-coded, including the Lightguide, wheels, data encoder, and ribbon controller, the parameter mappings are always visible at first glance. This is what a keyboard controller for modern production environments should look like.
The Native Instruments Komplete Kontrol S MK3 series is available at Thomann*.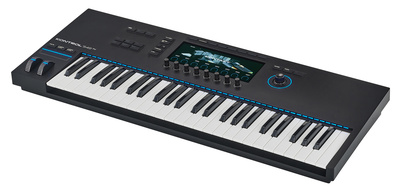 Native Instruments Kontrol S49 MK3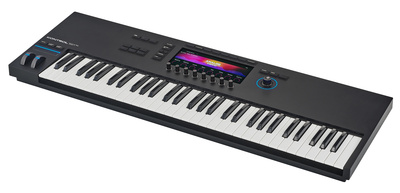 Native Instruments Kontrol S61 MK3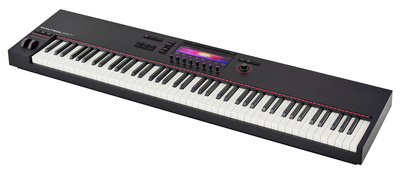 Native Instruments Kontrol S88 MK3
iZotope Ozone 11 Advanced: AI-assisted Mastering
If there's one piece of software that's synonymous with the democratization of music production, it must be iZotope Ozone. Originally launched in 2001, Ozone was the software equivalent to the TC Electronic Finalizer rackmount unit, providing musicians and amateur producers with an easy-to-use tool for delivering radio-ready masters without spending a fortune at a mastering studio. More than 20 years later, Ozone is still going strong. And it goes without saying that Ozone 11, which came out in September 2023, offers more features than ever before.
With a range of AI-assisted mastering tools, Ozone 11 makes it easier than ever to deliver a great-sounding master. With a click of a button, the Master Assistant analyzes your mix and suggests a setting that you can use as a starting point for your own adjustments. You can even have Ozone analyze your favorite reference tracks and use them as a guideline. A new Clarity module optimizes the spectral balance of your master, and there's a new upward compress feature for the Maximizer. Moreover, Ozone 11 introduces a bunch of new features geared towards working with stems. It's amazing how far we've come since the software's humble beginnings in 2001!
iZotope Ozone 11 is available at Thomann*.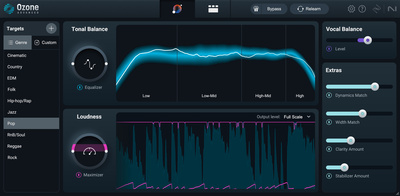 iZotope Ozone 11 Advanced Download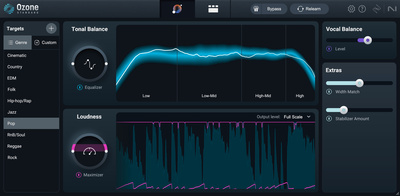 iZotope Ozone 11 Standard Download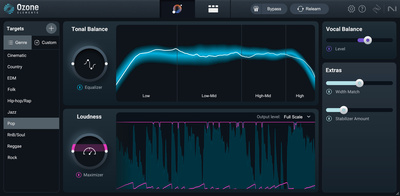 iZotope Ozone 11 Elements Download
Rupert Neve Designs Newton Channel: Best Studio Outboard Gear of Summer 2023
The new Newton Channel from Rupert Neve Designs is a more affordable alternative to the acclaimed Shelford Channel – without sacrificing any of the character you'd expect from RND. Named after Rupert Neve's birthplace of Newton Abbot, England, the Newton channel combines a microphone preamp, 3-band EQ, and compressor in a streamlined, intuitive package. You can activate or deactivate each section individually.
The preamp delivers up to 72 dB of gain with a ±6 dB trim control for fine adjustments. In addition to phantom power and a phase invert button, there's a sweepable high-pass filter. While it's obviously primarily designed for microphones, the Newton Channel also handles line levels.
The EQ stage offers high and low shelving bands with stepped potentiometers, up to 12 dB of boost/cut, and two frequencies each to choose from (60/150 Hz and 8/16 kHz). In addition, there's a semi-parametric mid band that reaches from 220 Hz to 7 kHz.
Finally, the built-in compressor represents the latest iteration of the RND VCA compressor with streamlined controls for quick results. With just three knobs for threshold, release, and make-up gain, it's not the world's most surgical compressor, but perfectly suited for quick and effortless dynamic control during tracking. The compressor can be inserted pre or post EQ.
The Rupert Neve Designs Newton Channel is available at Thomann*.
PreSonus Eris: Three new monitor series for any application
PreSonus recently unveiled a complete makeover of its Eris range of studio monitors. And with three series to choose from for a wide range of applications, the new PreSonus Eris Essential, Studio, and Pro monitors surely deserve a spot on our list of the most exciting studio gear of summer 2023.
Eris Essential
To start with, the Eris Essential range is designed for home studios, content creation, and multimedia. With features like wireless Bluetooth connectivity and built-in headphone outputs, these affordable monitors are a perfect addition to any multimedia workstation or podcasting studio. You can choose from three different sizes and there's even an 8-inch subwoofer for extended bass response if required.
Get the PreSonus Eris Essential series at Thomann*.
Eris Studio
If you want to step it up a notch without spending a fortune, check out the new Eris Studio series. These active monitors come in 4", 5" and 8" sizes and feature silk-dome tweeters with custom-tuned EBM waveguides for an improved high-frequency response. Woven-composite woofers deliver tight and clear bass. The rear panel offers plenty of adjustability for adapting the monitors to your room. In addition to continuously variable high and mid EQs and a switchable low-cut filter, there's an Acoustic Space switch to counteract the boundary effect that occurs when the speakers are placed close to a wall.
The PreSonus Eris Studio series is available at Thomann*.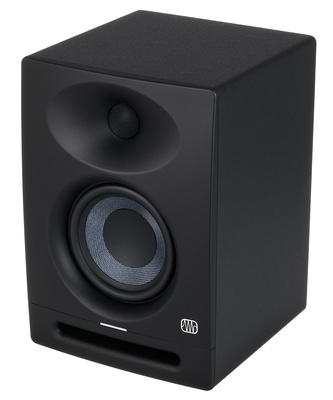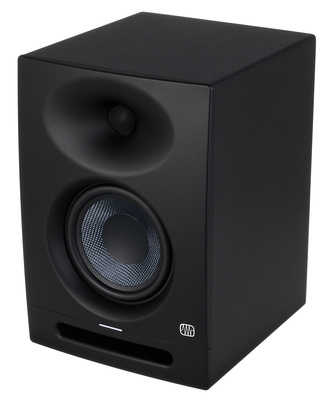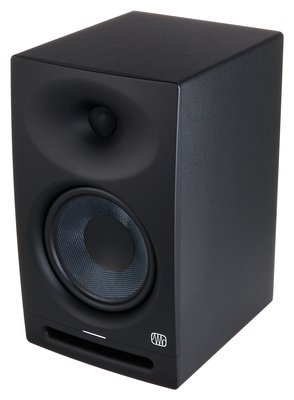 Eris Pro
Finally, the new PreSonus Eris Pro 6 and Eris Pro 8 are geared towards more professional mixing and surround applications. They feature a coaxial design for a consistent acoustic center and precise stereo imaging. With 1.25-inch ultra-low mass silk dome tweeters located in the center of 6.5-inch or 8-inch woven-composite woofers, these monitors offer a wide sweet spot and symmetrical dispersion patterns.
The series also includes the Eris Pro Sub 10 subwoofer for extending the bass response all the way down to 20 Hz. Thanks to its light and rigid cone, this subwoofer provides a tight and responsive sub-bass that complements the Eris Pro 6 and Eris Pro 8 nicely. A continuously variable low-pass filter allows you to adjust the crossover point to match your main monitors' response.
The PreSonus Eris Pro series is available at Thomann*.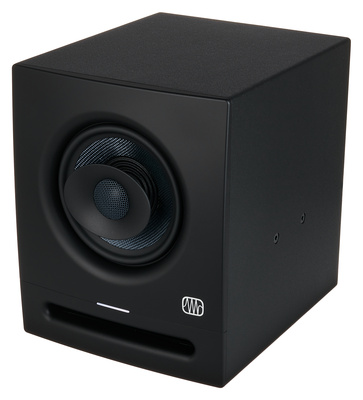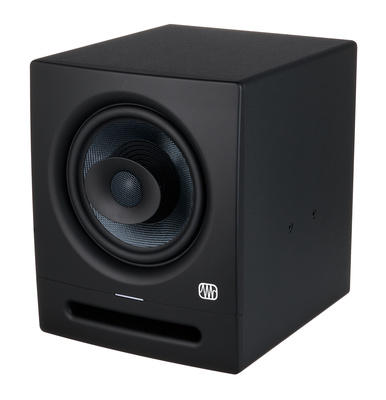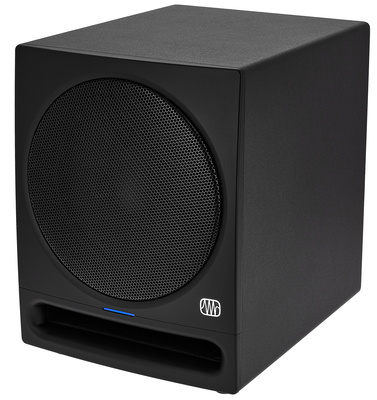 Videos about the Best Studio Gear of Summer 2023
* This post contains affiliate links and/or widgets. When you buy a product via our affiliate partner, we receive a small commission that helps support what we do. Don't worry, you pay the same price. Thanks for your support!
Image Sources:
The Classic Reimagined: Meet the Shure SM7dB: Shure
Komplete Kontrol S MK3 Series: Native Instruments
Ozone 11 Advanced's Master Assistant page: iZotope
The RND Newton Channel is here!: Rupert Neve Designs
Meet the new PreSonus Eris Essential, Studio, and Pro Monitors: PreSonus