Meet the new PreSonus Eris Essential, Studio, and Pro Monitors
We check out the new PreSonus Eris Essential, Studio, and Pro studio monitors. From bedroom producers to seasoned pros, these three monitor ranges will help you get better results in your studio.
When it comes to entry-level studio monitors, PreSonus has built a stellar reputation over the years, with the original Eris line offering quality sound and convenient features at a price that most musicians can afford.
PreSonus Eris Essential, Studio, and Pro Studio Monitors
Each of the three monitor series is aimed at a slightly different group of users. So, let's take a closer look at each one and find out which is the right Eris monitor system for you.
Eris Essential
The Essential series is designed to elevate the experience in your content creation or project recording studio. With convenient features such as Bluetooth connectivity and headphone outputs, they will quickly become central to your setup.
What's more, they can be easily optimized for your listening environment with the acoustic tuning EQ controls on the rear panel and you can expand them with the powerful Eris Sub 8BT Subwoofer.
The Essential series includes: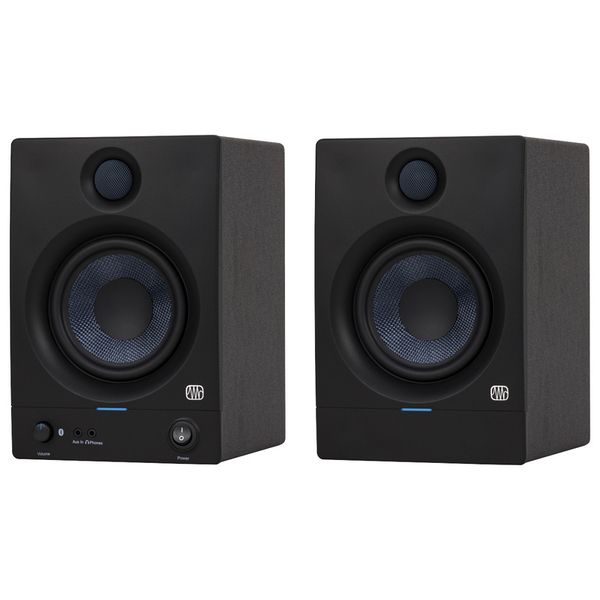 PreSonus Eris 5BT 2nd Gen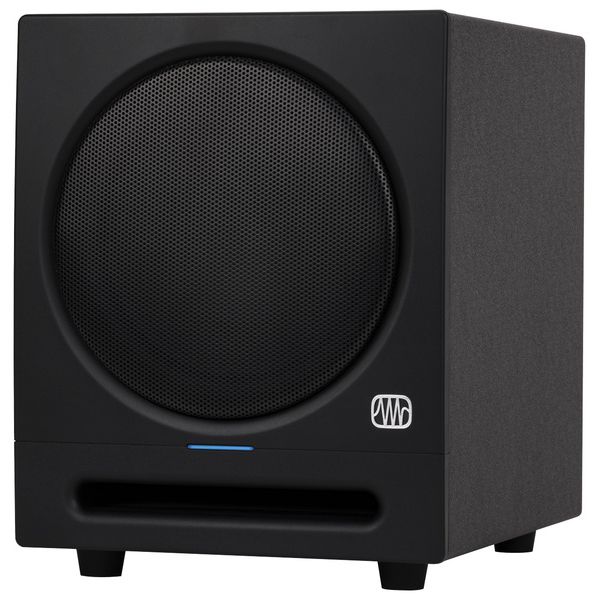 Eris Studio
With the Studio series, you get more power and clarity with a custom-tuned EBM waveguide, improved high-frequency reproduction, and extended low-end for any recording or mixing application.
In addition, the rear panel provides extended Acoustic Tuning controls, with low-cut filter and acoustic space switches as well as a choice of balanced and unbalanced inputs.
The Studio series includes: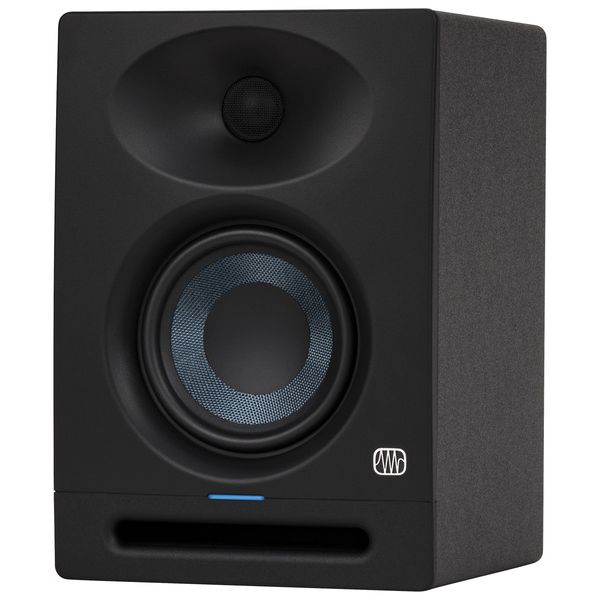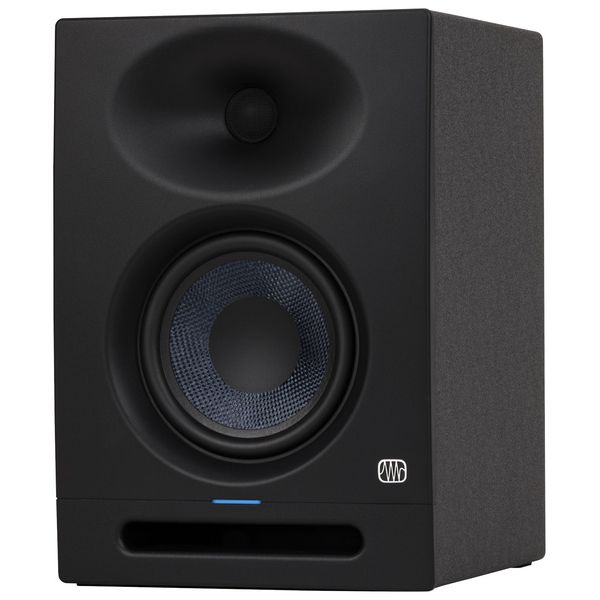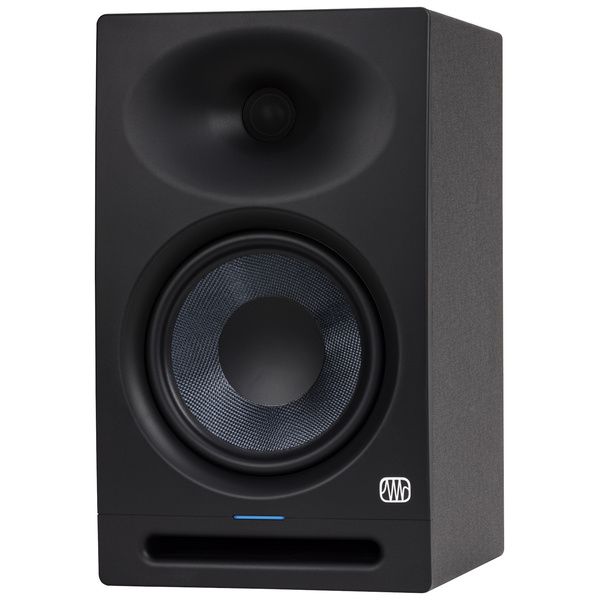 Eris Pro
If you're looking for more precision and control with your mixes, the Eris Pro series has been designed to fit professional specifications. This Atmos-ready monitor can be both wall and ceiling-mounted, making it versatile.
What's more, the point source, coaxial design increases the speaker's overall neutrality, giving it excellent translation properties. The Pro range has even more value with the Eris Pro Sub 10, providing incredible low-end clarity.
The Pro series includes: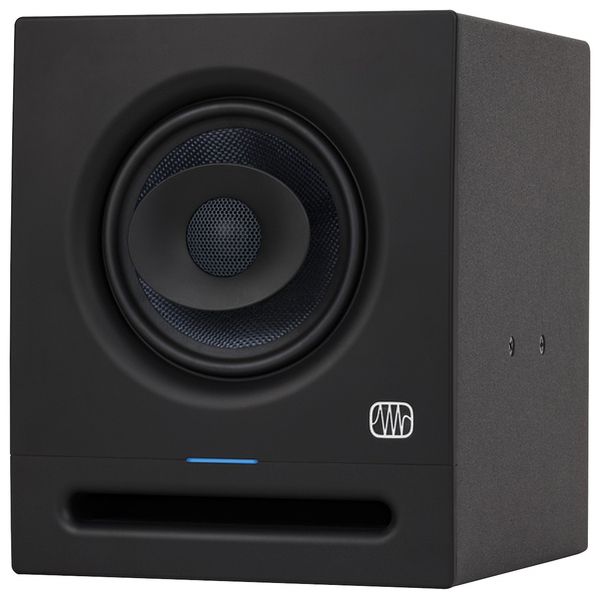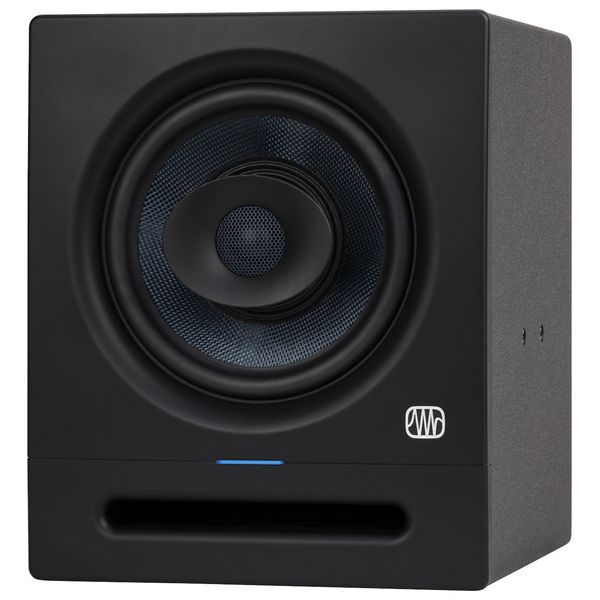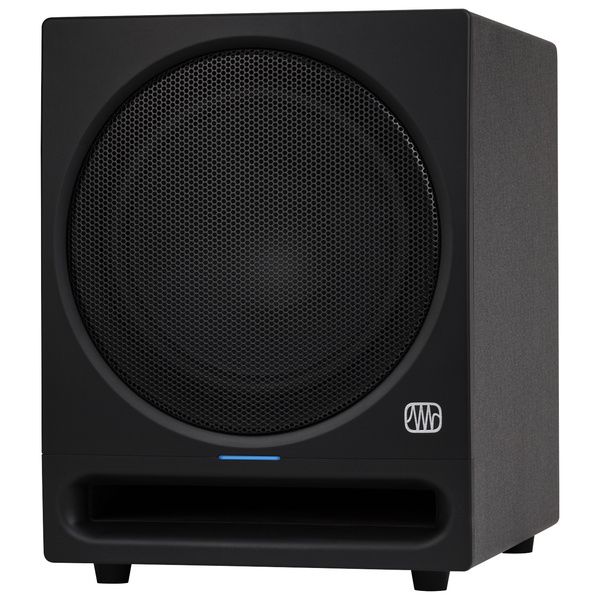 Presonus will also release an accompanying content series called "The Sweet Spot", featuring Produce Like A Pro's Warren Huart, so be sure to follow socials for details this month.
More about the Presonus Eris Essential, Studio, and Pro Monitors:
Videos:
*Note: This article contains affiliate links that help us fund our site. Don't worry: the price for you always stays the same! If you buy something through these links, we will receive a small commission. Thank you for your support!
Image Sources:
Eris 5BT: PreSonus
Eris Sub 8BT: PreSonus
Eris Studio 5: PreSonus
Eris Pro 8: PreSonus
Eris Pro Sub 10: PreSonus
presonus-eris-5bt-2nd-gen-widget: Thomann
presonus-eris-sub-8bt-widget: Thomann
presonus-eris-studio-4-widget: Thomann
presonus-eris-studio-5-widget: Thomann
presonus-eris-studio-8-widget: Thomann
presonus-eris-pro-6-widget: Thomann
presonus-eris-pro-8-widget: Thomann
presonus-pro-sub-10-widget: Thomann