Great Songs made with Bad Gear – Featuring Audio Pilz!
One person's Bad Gear is another one's treasure. Discussions about synths, drum machines and other pieces of audio gear get out of hand quickly – especially on internet forums and social media. While some instruments like the original Minimoog are universally appreciated, others are surrounded by an often unhealthy dose of controversy. That doesn't mean that you can't make fantastic music with them. We welcome Bad Gear connoisseur Florian Pilz to Gearnews.com for his pick of 5 great songs made with Bad Gear.
5. Korg Prophecy (The Prodigy – Firestarter)
It is safe to say that Korg's 1995 mono synth was ahead of its time. Its virtual analogue, FM and physical modelling engines still hold up today – at least sonically. However, it is easy to find salty comments about the cryptic menu structure and brutal learning curve written by frustrated musicians. Some of them even date back to the days of Netscape Navigator. 
This didn't keep Liam Howlett, mastermind of The Prodigy, from using it on every track of the iconic "Fat of the Land" album. Even the unedited <B00> Space Adventure preset made it into the breakdown section of Firestarter and he reportedly used the synth for the distorted acid synth line of the other hit track from the same album that doesn't vibe so well with advertising partners.

4. Roland MC-808 (Jean Michel Jarre – Chatterbox)
Jean Michel Jarre is, without a doubt, a synth god and a pioneer of electronic music, associated with rare analog instruments like the Eminent 310 organ/string machine, ARP 2600 or EMS VCS 3. Still, his 2007 album "Téo & Téa" has the sounds of Roland's ill-reputed zero years MC-808 all over it, with the song Chatterbox being almost entirely based on the transposed 173 "B-WHO?" preset pattern.
Although this groovebox offered a huge library of decent sample-based sounds, the noisy motor faders, mind-crushingly long sample loading times and soon-to-be obsolete computer integration rendered it useless for most professional applications. Maybe contractual obligations led to Jarre's strange choice of gear?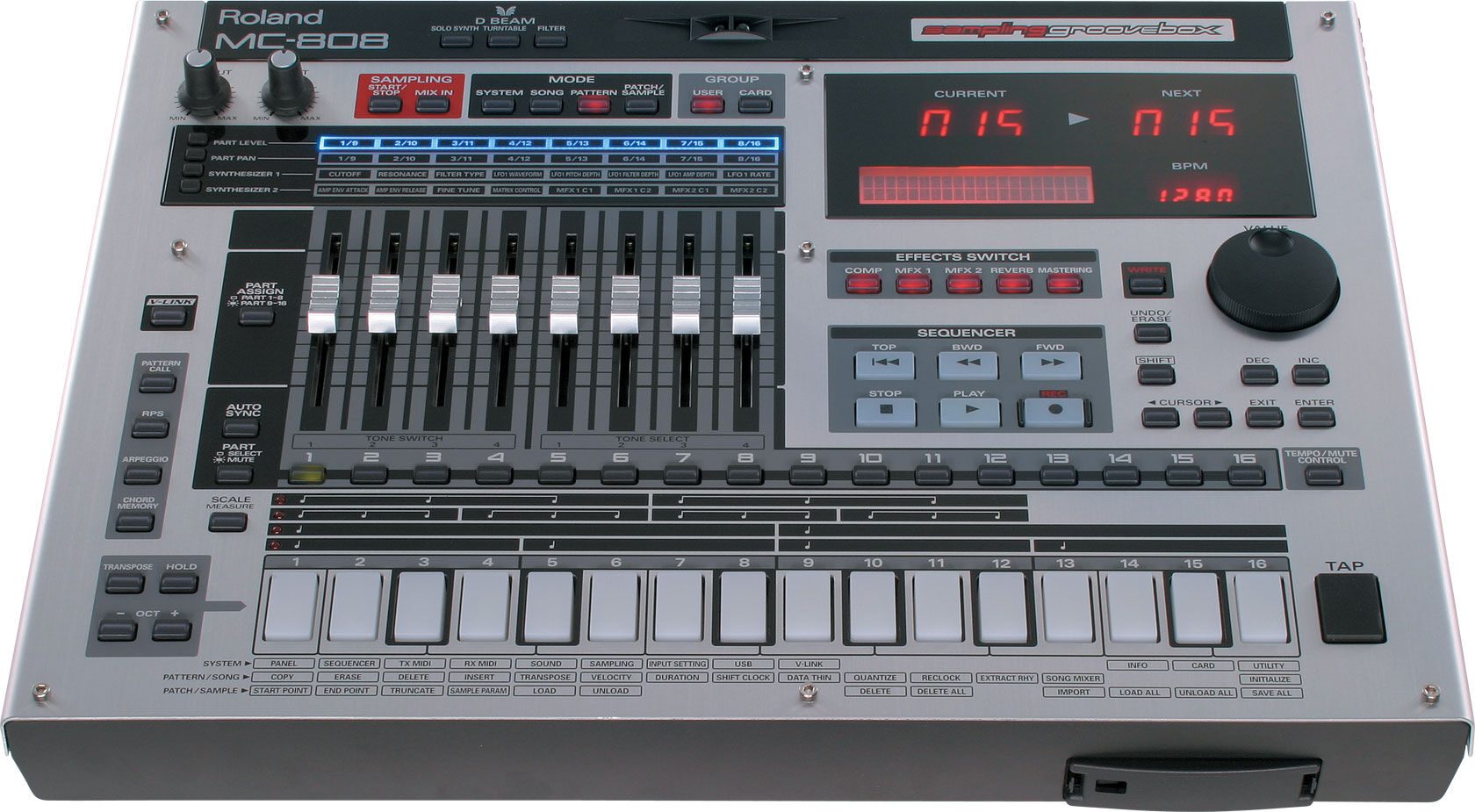 3. M-Audio Venom (FINNEAS – How It Ends)
M-Audio is mostly known for affordable midi controllers and audio interfaces but also dipped its toes in the waters of synth manufacturing with the infamous 2011 Venom. Sure, the then Avid-owned company included an impressive set of features but the harsh and overly digital sound didn't resonate well with synthesists standing at the dawn of an analogue renaissance.
FINNEAS, brother, producer, and co-writer of Billie Eilish is very vocal about his appreciation of gear that is deemed bad by many artists. He is confident that he used the Venom on his solo album "Optimist", most prominently for the beat of the song "How It Ends". The other synth used on this track is a costly Sequential Circuits Prophet X and he couldn't rule out completely that it wasn't the Prophet on drum duties here but it speaks for the Venom that even the artist himself can't tell the difference when listening to the final track.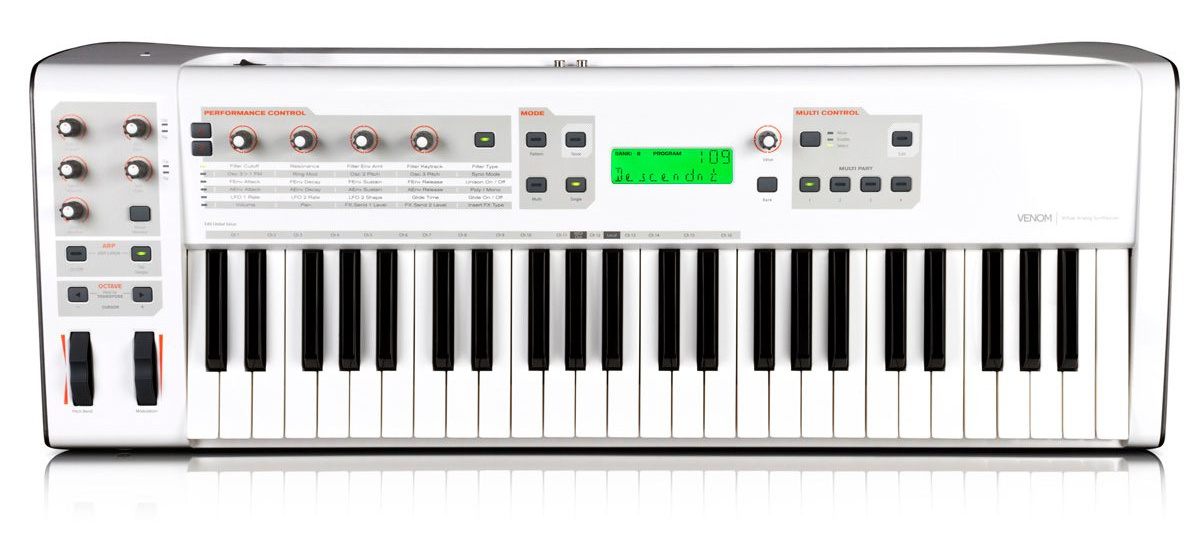 2. Roland PMA-5 (Autechre – Maphive 6.1)
Touch screens are an essential part of our everyday lives but there was a time when owning one of them was actually considered cool. The 1996 PMA-5 was one of these devices. Roland put a General Midi sound generator and surprisingly sophisticated sequencer in a PDA enclosure and shipped it with a filofax fake leather cover and the inevitable stylus.
PMA-5s not only found their way into early live setups of Robin Rimbaud aka Scanner but Robert Brown of Autechre confirmed in an Ask Me Anything on WE ARE THE MUSICMAKERS that their track Maphive 6.1 was created with nothing but this strange 90s oddity.
1. Yamaha DX7 – (Almost every song from the 80s)
Being the first commercially successful digital synth the DX7 is one of the most important milestones in synth history, its sounds can be found on countless pop songs and the ample polyphony and military-grade build quality make it a true musician's instrument. At the same time, it has a reputation for being hard to program, and unintuitive. Multiple generations of artists and music consumers are traumatized by the glassy, cold and digital-sounding presets that dominated the charts for years. Trent Reznor loved to destroy them on stage (which is quite a challenge) and there's even an "Anti DX7 League" group on Facebook.
According to "The Economist" the E PIANO 1 preset was used in 40% of the number-one singles on the US Billboard Hot 100, 40% of country number ones, and 60% of RnB number ones of the year 1986. This literal track record and the fact that we are currently in the midst of a big FM revival shows quite impressively that controversial gear is no excuse for unfinished tracks.