The Best Beginner Guitars for Under €150
The Best Beginner Guitars For Under €150
Are you thinking about taking up the guitar? Or, are you shopping for a loved one aiming to fulfill their dream? Here are our picks of the best beginner guitars for under €150. 
So you're shopping for a beginner guitar? Whether it's going to be your first instrument or one for a loved one, your first guitar purchase can be daunting. Don't worry though! Here at Gearnews, we've got you covered with our pick of the best acoustic and electric guitars for under €150. We've even got some starter packages with everything you could ever need! How's that for value?
Harley Benton D-120CE BK
Let's kick things off with the Harley Benton D-120CE BK electro-acoustic. Not the snappiest of names, but this steel-strung, dreadnought, acoustic guitar is an absolute bargain. Usually loud and proud-sounding acoustics, Dreadnoughts are great for campfire singalongs.
You get a mahogany body and neck, with a spruce top. dot fret inlays on a roseacer fretboard. The C profile neck provides comfort for when you're learning those important first chords. Amazingly at this price, there's an onboard pre-amp and 4-band EQ allowing you to plug into a PA system, or mixing desk.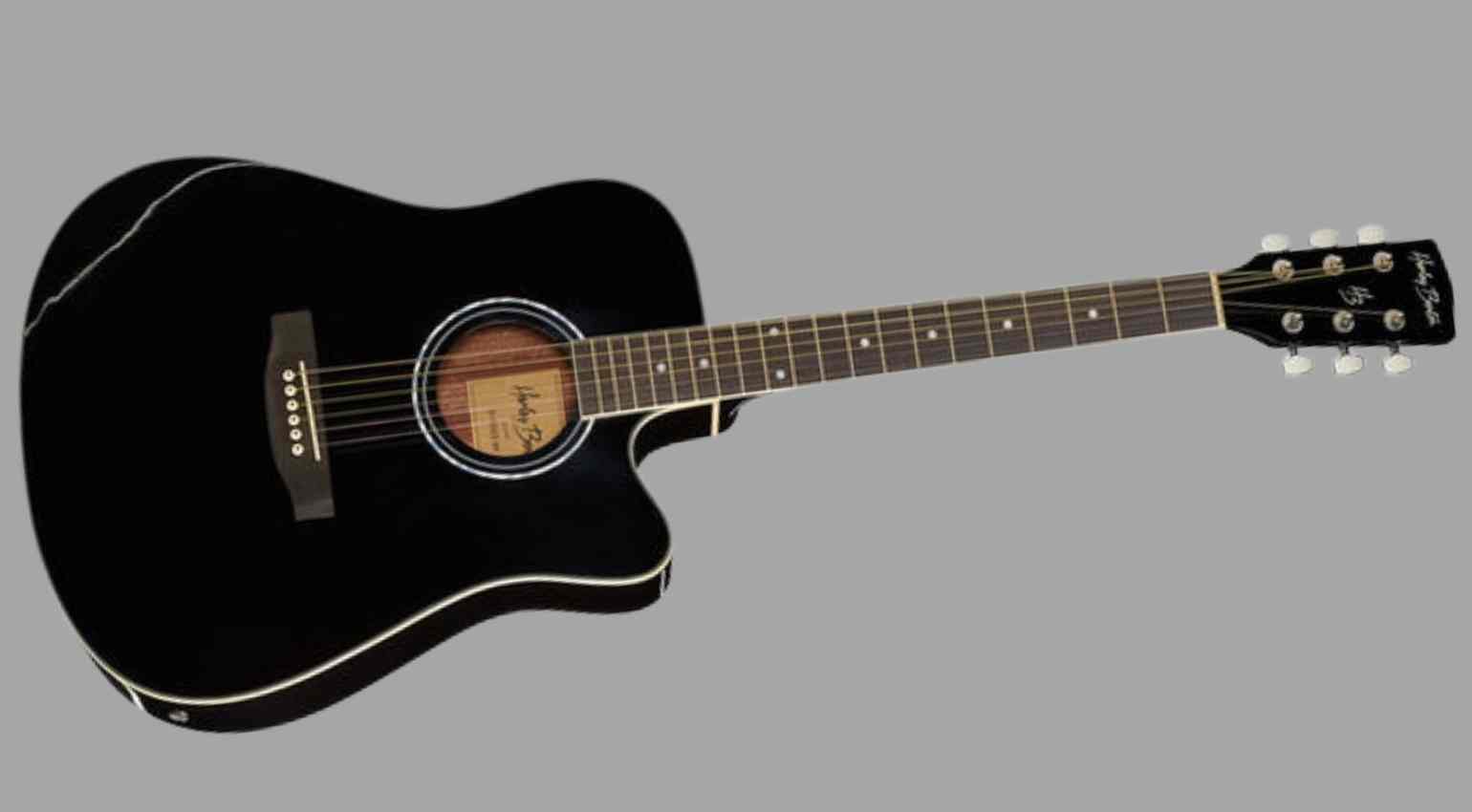 Harley Benton ST-20HSS SBK Standard Series
Image Sources:
Harley Benton D-120CE BK: Harley Benton
Harley Benton ST-20 SB Standard Serie Bundle: Thomann
Copy of Harley Benton D-120CE BK: Harley Benton