Orchestral Manoeuvres in the Dark: How To Sound Like OMD
We look into the history of the legendary synth-pop group Orchestral Manoeuvres in the Dark aka OMD and find out how they pioneered their early sound.
Affectionately referred to as the Lennon–McCartney of synth-pop, Andy McCluskey and Paul Humphreys met at a primary school in Meols, Merseyside during their youth where they soon became involved in the music scene.
During this time, they were associated with several projects separately, before forming the band called The Id in 1977. Although they quickly developed a local following, the band split the following year due to creative differences
The Sound of Orchestral Manoeuvres in the Dark / OMD
Meanwhile, the pair had started a Kraftwerk-inspired side project named VCL XI. With a mutual disdain for the guitar-driven music of the time, they later renamed the project Orchestral Manoeuvres In The Dark to avoid being mistaken for a punk band.
Although they initially never intended to sustain the project, McCluskey and Humphreys began performing in venues like Eric's Club in Liverpool. Luckily their timing could not have been better, and their debut single Electricity became a milestone of early synth-pop and new-wave music.
This was the very track that would lead to a long-term record deal with Dindisc, an independent sub-label owned by Virgin Records, However, the band also got some help from Gary Numan, who took them under his wing as an opening act on his first UK arena tour.
When the advance for their debut album came through, rather than paying for studio time the band decided to put together their own studio, The Gramophone Suite. Here they started work on the first OMD record, which mostly consisted of their live setlist.
Korg M-500 Micro Preset
OMD started with a limited budget, using secondhand instruments where possible, and got hold of a KORG M-500 Micro Preset analogue synthesizer that they acquired on a hire purchase plan.
This primitive but endearing single-oscillator synth had 6 preset sounds and a "Traveller" tone slider that controlled the filter and resonance simultaneously. Nevertheless, it was used to create sounds on the early OMD records, including the main lead from Enola Gay.
As a modern alternative, the Korg Monologue is perfect for creating leads and basslines similar to the sounds used in early synthpop, and it offers a wider scope in terms of creative sound design.
Synth sounds of this era were generally rather bright because they had to cut through the other instruments and retain their character when recording to tape. Therefore, be sure to keep this in mind and keep your filter open when creating sounds.
TEAC A3340S
The sound of magnetic tape and the use of tape loops were important aspects of the early OMD sound. So much so, that they named their first TEAC A3340S 4-track tape machine 'Winston' after the main character from the famous George Orwell novel, 1984.
Winston became like another member of the band, which they used creatively in studio but also on stage to play back additional track layers that weren't possible to play with the current band lineup.
Working with tape loops isn't the most practical idea in a modern music production workflow. However, a loop station like the Boss RC-505 offers a solid creative outlet outside of your DAW for studio or live purposes.
Meanwhile, if you're looking for the slightly degraded or saturated tape sound, the T-Racks Tape Collection from IK Multimedia includes a plug-in version of the TEAC A3340S.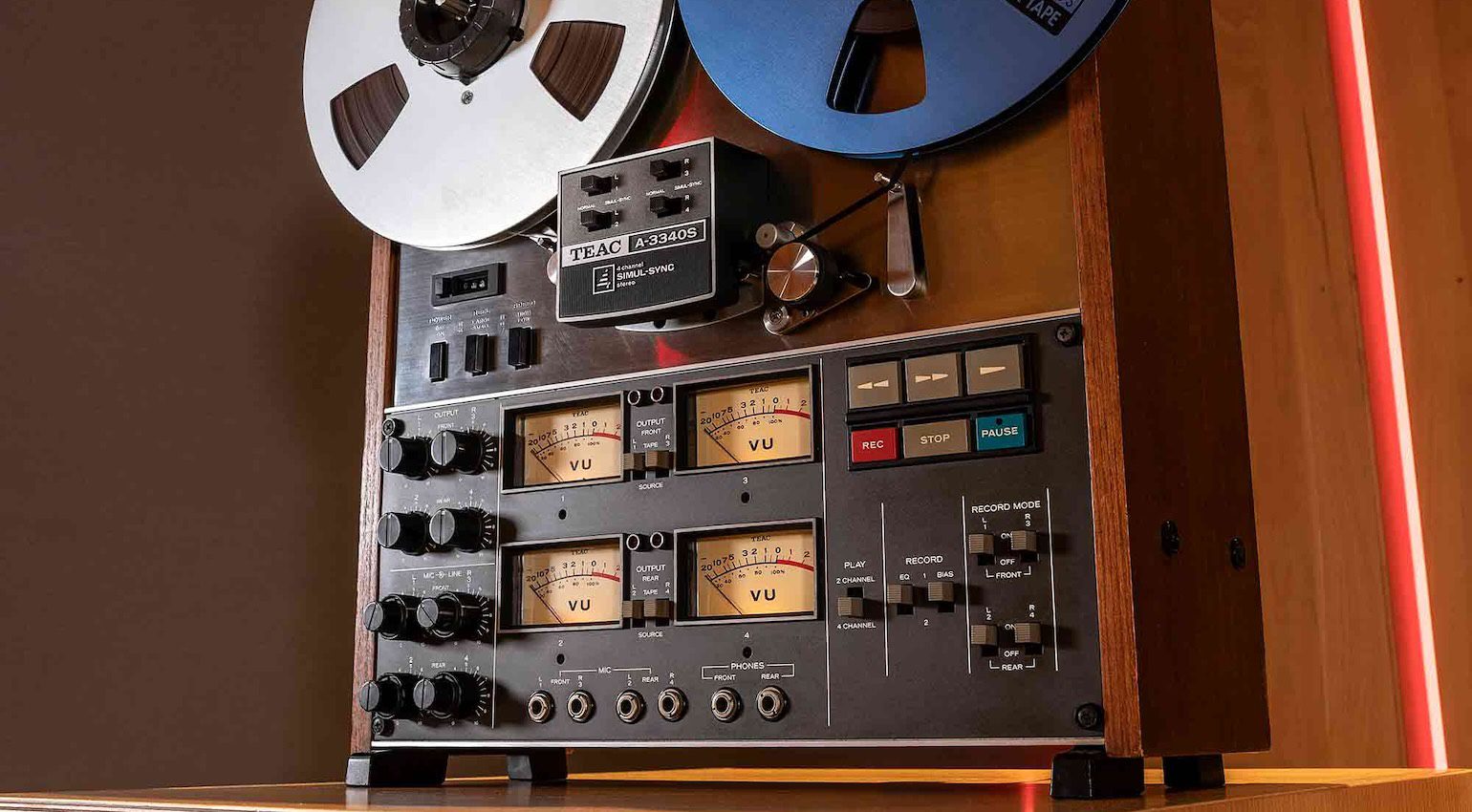 Korg MS-20
The punky sound of the Korg MS-20 became known through its role in synth-pop, krautrock, and later, French house. Introduced in 1978, this monophonic monster offered a semi-modular architecture, capable of animating sounds in so many ways.
Paul Humphreys used the MS-20 throughout the first three OMD albums. The most notable instance, perhaps, was when creating the bassline on the fan favourite, Bunker Soldiers.
Without too much trouble, you can find a great plug-in version of the MS-20 within Arturia's V-Collection. Also, you can still take the analogue route if you like, with the MS-20 Mini, a more compact, MIDI-equipped version of the original.
When creating your leads and basslines, remember that in the pre-MIDI era, the early OMD sounds were mostly played rather than triggered which gave the music a unique feel.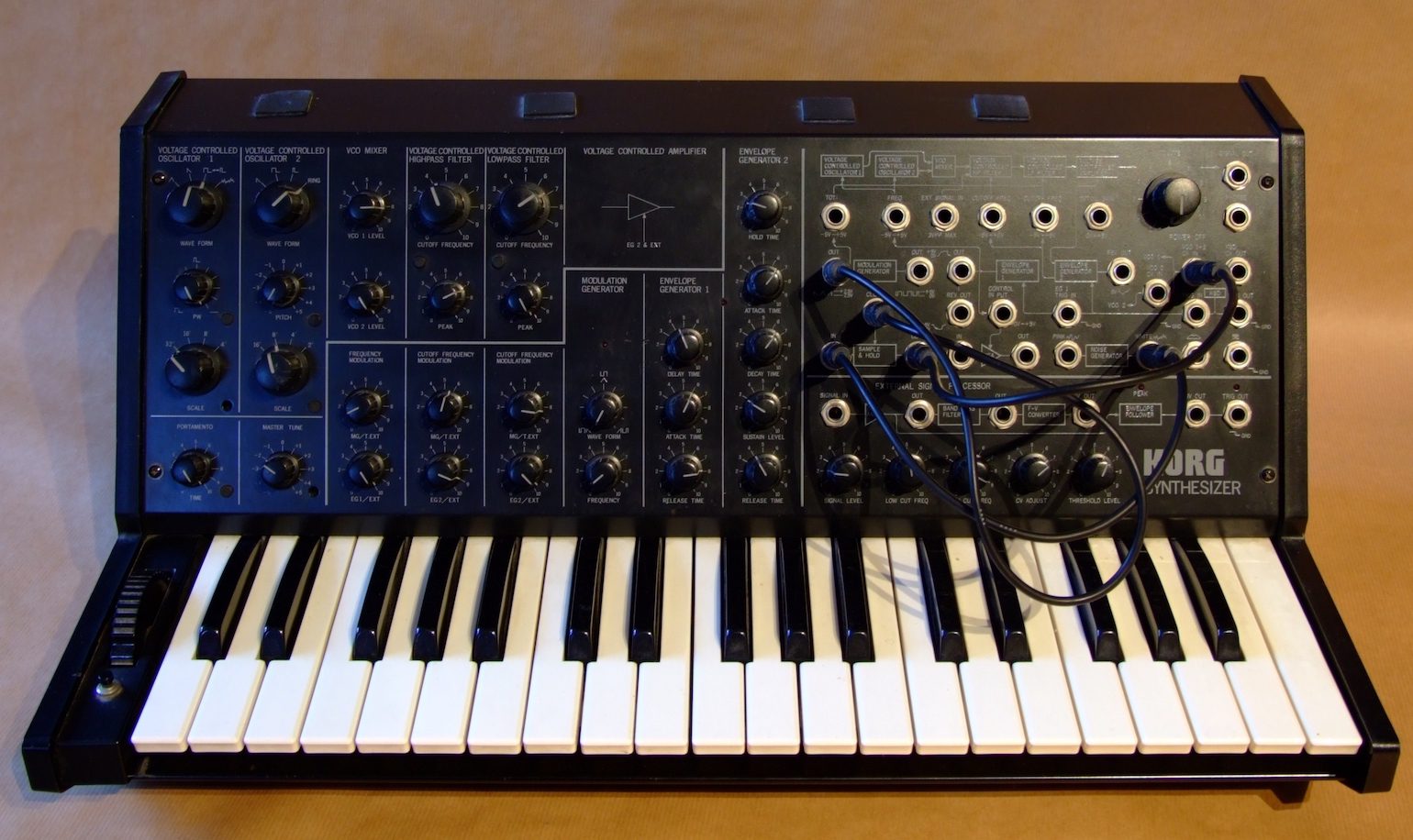 Fender Jazz Bass
Another element that captures the sentiment of the early OMD creative process is Andy McCluskey's 1973 Fender Jazz Bass which was strung left-handed. As this was all the band could afford at the time, McCluskey simply taught himself to play "upside-down" as a right-handed player.
The bass was strung with medium gauge round wound Rotosounds, and when played from the back pickup produced the twangy, midrangey tone that was captured on the early OMD recordings
You won't have to restring your bass or buy a left-handed model to capture Andy's sound and playing style. Instead, you can start with something affordable like a Squier 70s Jazz Bass.
As using an amplifier poses an additional expense, it makes sense to record bass directly as this will produce a sound that contrasts with most rock bands of the late 70s.
Roland SH-1
The Roland SH-1 and SH-2 were also important elements in Paul Humphreys' early keyboard rig. While these SH-101 predecessors might not have an onboard sequencer and arpeggiator, they have a similar sound and squelchy filter.
The single-voice architecture of the SH-01 is similar to the 101 with a sound source mixer, but it doesn't allow you to blend the various waveforms in quite the same fashion.
If you're looking for a similar sound, check out this article about SH-101 alternatives if you're looking for hardware synths in particular. Otherwise, the TAL-BASSLINE-101 is a great plug-in recreation for creating synth-pop sounds.
If you're looking to create early OMD-style synth-pop, you might want to give the sequencer a break and experiment by playing your sounds in manually. This also gives your creativity a focus more akin to these early synths the music was made with.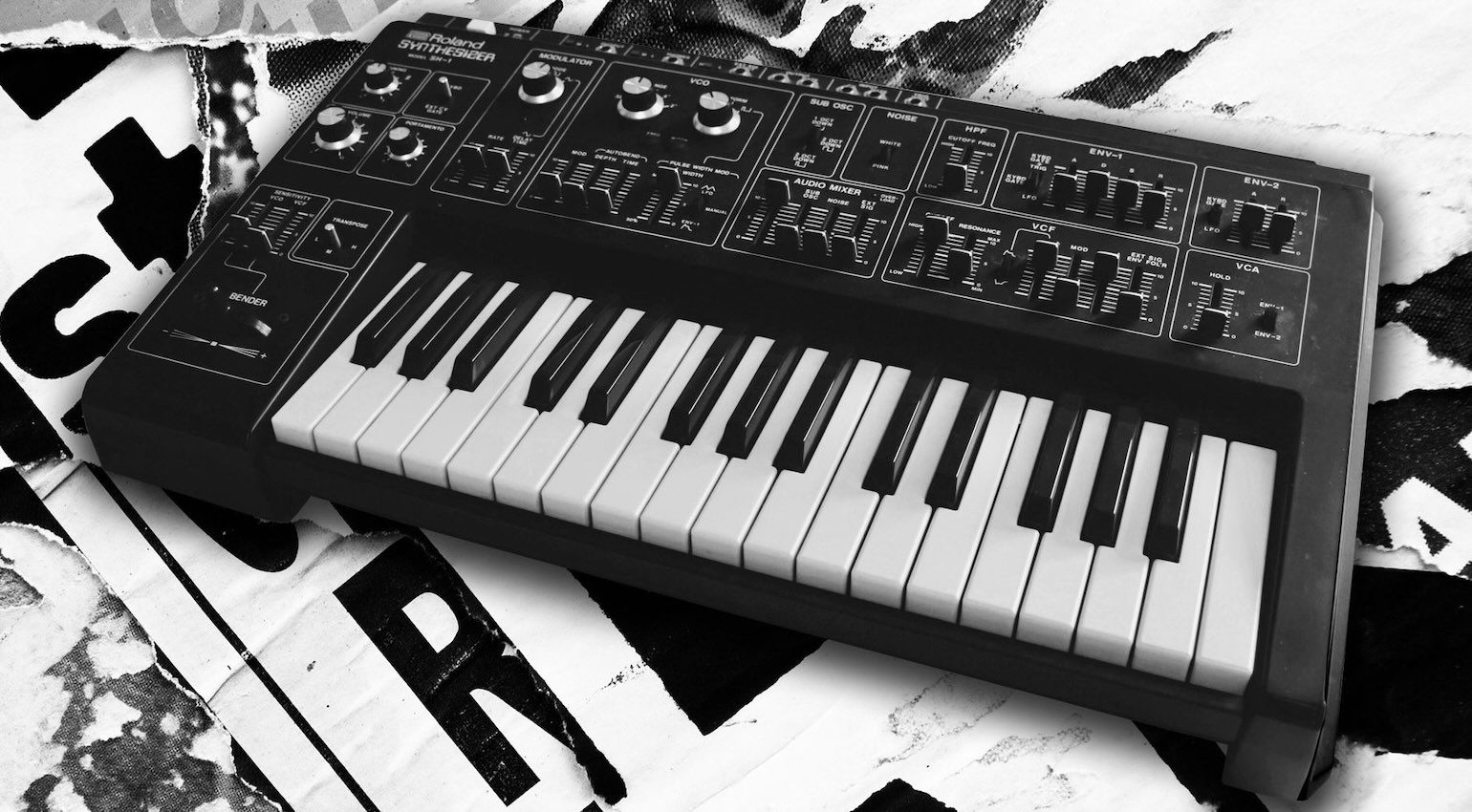 Which of your favourite artists would you like to see in our Sound-alike series? Please let us know in the comments below!
More about Orchestral Manoeuvres in the Dark / OMD:
*Note: This article contains advertising links that help us finance our site. Don't worry: the price for you always stays the same! If you purchase something through these links, we receive a small commission. Thank you for your support!
Image Sources:
Korg M-500 Micro Preset: Synth-DB
TEAC A3340S: IK Multimedia
Korg MS-20: Wikipedia
1973 Fender Jazz Bass: Willie's American Guitars
Roland SH-1: Amazona
tal-bassline-101_grey-PluginBoutique: Plugin Boutique
pb: Plugin Boutique