Best free plug-ins this week: Flux Mini 2, Vibanez TL-V and Electrum Core
This week's collection of the best free plug-ins includes Flux Mini 2, a big update to Caelum Audio's fantastic rhythmic shaping effect. We've also got two great freebies for guitarists: a free Ibanez-style tremolo and Electrum Core by United Plugins, which is now free to use even after the trial period expires.
Head over to our huge archives for many more free plug-ins!
Caelum Audio Flux Mini 2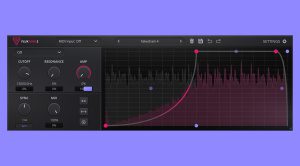 Caelum Audio Flux Mini 2 clearly is a big update to an already great free plug-in. Like the original Flux Mini, the new version lets you draw your own envelope, which you can then use to modulate the filter cutoff, resonance, volume, and mix. This happens in sync to your track or triggered via MIDI. Flux Mini 2 now allows you to modulate several parameters at once, which results in even more complex rhythmic effects. They've also added the ability to send MIDI CC messages – great stuff!
Flux Mini 2 is available for macOS 10.11 or higher and Windows 7 or higher in AU, VST3 and AAX formats. There's also an iOS version (standalone and AUv3)
SynthIV Vibanez TL-V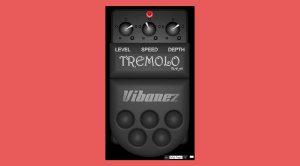 Here's a nice and simple tremolo effect for your DAW, which is great on guitar, but also works on everything else. Clearly, the Vibanez TL-V plug-in by SynthIV emulates the Ibanez TL-5 tremolo effect pedal. The developer says that it recreates the original pedal design and stays faithful to the signal chain and principle of operation. Just like the original, the plug-in offers three controls for level, speed, and depth, as well as the bypass footswitch. Simple as that.
Vibanez TL-V is a VST3 plug-in for Windows.
United Plugins Electrum Core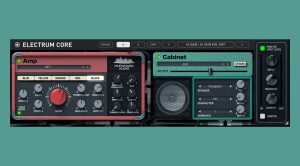 Electrum Core by Muramasa (distributed by United Plugins) isn't a true freebie, as it costs €49 to purchase. However, United Plugins has just added it to its list of plug-ins that continue to work after the free trial period expires. This means that you won't encounter any nasty noises or time limits, even after the trial period. While some features will be disabled, it'll continue to work and you'll still be able to use the amp and cabinet simulations. I guess you could call it a "freebie in disguise".
Electrum Core is available for macOS 10.10 or higher and Windows 8 or higher in VST, VST3, AU, and AAX formats.
Videos about free plug-ins
Image Sources:
caelum-audio-flux-mini-2: Caelum Audio
synthiv-vibanez-tl-v-v1: SynthIV
united-plugins-electrum-core: United Plugins