Best free plug-ins this week: Fire, NoizeClick and Pro Tuner
This weeks collection of the best free plug-ins features a sick multi-band distortion effect, a versatile kick drum synthesizer and a very useful precision tuner. Here's Fire, NoizeClick and Pro Tuner.
Check out our archives for many more free plug-ins!
Wings Music Fire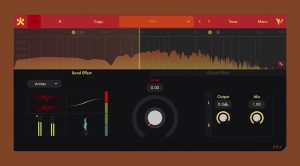 Fire by Wings Music is an open source distortion plug-in that splits up your audio into two adjustable bands. Each band can receive its own treatment consisting of various distortion modes, compression, limiting and stereo widening. There's also a global EQ and a downsampling option for additional tone shaping. Fire supports 4x oversampling for reduced aliasing, and it has a Safe Output feature that automatically keeps the output level in check. Fire is now available as a pre-release version.
Fire runs on macOS and Windows in VST3 and AU formats (64 bit).
Sick Noise Instruments NoizeClick
This versatile bass drum synth by Sick Noise Instruments delivers a wide range of electronic kick drums. NoizeClick features three "click zones", each with its own envelope. You can shape the sound using the multi-mode filter and distortion modules, and there's a global ADSR envelope that controls the overall volume. Kick drums can be tuned to MIDI notes. The only drawback is that the Mac version isn't compatible with Catalina or later versions of macOS.
NoizeClick runs on macOS 10.8 through 10.14 as an AU plug-in and on Windows (64 bit) in VST3 format.
Audiofusion Bureau Pro Tuner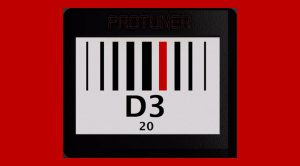 Who doesn't need an accurate tuner for guitar, bass or any other instrument? Audiofusion Bureau has pulled the tuner from the disTOMPED multi-effect and released it as a plug-in of its own. There's not much to see here, except a large pitch visualizer that shows you the note you're tuning, the pitch deviation in cents and some red and green vertical bars for quick reference. That makes it very easy to see what you're doing, even from a distance. Simple and effective!
Pro Tuner is available for macOS and Windows (64 bit) in VST, VST3, AU, AAX and stand-alone versions.
Videos
Image Sources:
wings-music-fire: Wings Music
sick-noise-instruments-noizeclick: Sick Noise Instruments
audiofusion-bureau-pro-tuner: Audiofusion Bureau