Best free plug-ins this week: TripleDrive, The Klone and Panipulator 3
This week's collection of the best free plug-ins features two excellent distortion effects: a multi-band overdrive and a "klone" of the famous Klon Centaur pedal. We've also got an indispensable panning and stereo imaging tool.
You'll find many more free plug-ins in our archives.
Soifer Sound TripleDrive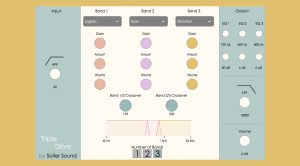 TripleDrive by Soifer Sound is a very cool 3-band distortion plug-in. The number of bands and the crossover frequencies are adjustable. Each band offers a choice of different types of distortion, as well as individual gain, amount and volume knobs. This means that you can do things like run the bass through some tasty tube overdrive and the highs through some harsh distortion. The plug-in also has input and output filters and a 3-band output EQ. Nice!
TripleDrive is available for macOS and Windows in VST3 and AU formats.
Fazertone The Klone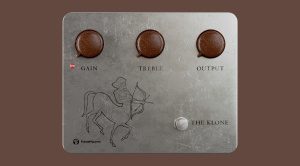 Fazertone has taken on the challenge to clone the famous Klon Centaur, one of the most iconic distortion pedals of all time. The developer says that they've used a combination of circuit analysis and a custom neural network engine to accomplish this feat. Just like the original, the plug-in only has three simple controls: gain, treble and output. Fazertone says that it brings the transparent overdrive and crisp distortion of the Klon Centaur straight to your DAW.
The Klone is available for macOS (M1 supported) and Windows in VST3 and AU versions. An AAX version is in the works.
Boz Digital Labs Panipulator 3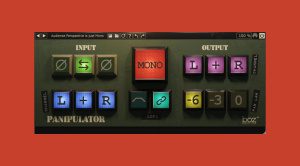 Panipulator by Boz Digital Labs is a very useful tool that helps you solve all sorts of panning and stereo issues, and it's just been updated to v3. The developer says that this helps to achieve accurate mix translation across various playback systems. Among other things, the plug-in lets you check for mono compatibility, speaker polarity, phase issues and more with just a few clicks. It's the kind of indispensable utility plug-in that makes life as a mixing engineer so much easier.
Panipulator is available for macOS and Windows in VST, VST3, AU and AAX formats.
Video
Image Sources:
soifer-sound-triple-drive: Soifer Sound
fazertone-the-klone: Fazertone
boz-digital-labs-panipulator: Boz Digital Labs