Best free plug-ins this week: TAN2, Filter Force Free, Phaser 74
In this week's collection of the best free plug-ins: Acustica updates its free compressor, TheWaveWarden modulates a couple of filters, and Fazertone brings everyone's favorite phaser pedal to your DAW for free. Here's TAN2, Filter Force Free, and Phaser 74.
Need more free plug-ins? Our huge archive has got you covered!
Acustica Audio TAN2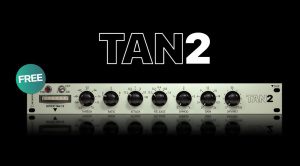 Acustica's free TAN compressor first came out in 2016. Six years later, the developer decided that it was time for an update. While TAN2 is still an emulation of an analog VCA compressor, it's been improved in many ways. In addition to oversampling, TAN2 now features Acustica's "hyper compression technology". Furthermore, there's now a sidechain high pass filter, stereo link, and anti-aliasing. A great update for this versatile free compressor by a renowned developer!
To download and authorize TAN2 for free, you need to install Acustica's Aquarius application (also free). The plug-in is available for macOS and Windows in VST, VST3, AU, and AAX formats.
TheWaveWarden Filter Force Free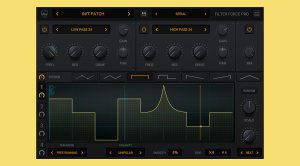 From the creators of the awesome free Odin 2 synthesizer comes this exciting dual filter plug-in with lots of modulation. Filter Force Pro (€29) lets you go berzerk with 21 different filter types and no less than four sequencers for modulating any parameter in sync with your track and in stereo. While the free version is restricted to two filter types and two sequencers, that's still enough for plenty of wacky, modulated, rhythmic filter sounds that'll make your head spin.
Filter Force Free is available for macOS and Windows in VST3 and AU formats.
Fazertone Phaser 74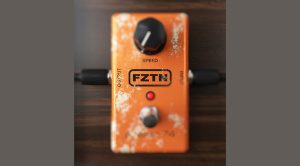 After The Klone, Fazertone has emulated another very famous effect pedal and turned it into a free plug-in. As you've probably guessed, this one's obviously based on the MXR Phase 90, which originally appeared in 1974 and became so popular that it's still being made today. Fazertone claims that they "reproduced all the analog warmth of the original circuit". All you get in terms of controls is a speed knob and a bypass switch, but that's all a classic phaser really needs.
Phaser 74 is available for macOS and Windows in VST3 and AU formats.
Videos about free plug-ins
Image Sources:
acustica-audio-tan2-freeware-01: Acustica Audio
the-wave-warden-filter-force-free: TheWaveWarden
fazertone-phaser-74: Fazertone