Best free plug-ins this week: RO-GOLD, TugGlicento, TRAX
It's time for our weekly round-up of the best free plug-ins, and boy do we have a line-up for you this week! Black Rooster Audio serves up some tasty plate reverbs with RO-GOLD, 2Rule TugGlicento is a sequenced multi-effect, and TRAX from Analog Obsession is an easy-to-use transient designer.
In the mood for even more free plug-ins? Check out our archive!
Black Rooster Audio RO-GOLD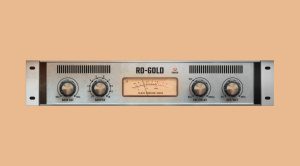 Every once in a while, a free plug-in comes along that I would describe as a must-have. RO-GOLD by Black Rooster Audio is one of those cases. Modeled after the iconic EMT 140 plate reverb and upgraded with a 24k solid gold plate, RO-GOLD serves up retro plate reverbs that'll add that classic vintage sparkle to any production. The controls are simple, but effective: In addition to the Pre-delay and Dry/Wet knobs, you can fine-tune the sound using the Bass Cut and Damper knobs.
RO-GOLD is available for macOS (including Apple Silicon) and Windows in VST, AU, and AAX formats.
2Rule TugGlicento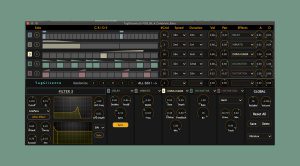 TugGlicento by 2Rule is a multi-effect plug-in for rhythmic, modulated effects. You can load up a different effect in each of the five lines, and use the grid sequencer to trigger and apply the effects rhythmically. Lines can play at different speeds and durations, and a randomizer delivers some pretty wacky results if you dare. In addition to this, TugGlicento includes a 5-band Moog filter, an ADSR envelope, an LFO, and a modulation matrix. Chop up your audio using rhythmic effects!.
TugGlicento is available for macOS (VST, AU) and Windows (VST3).
Analog Obsession TRAX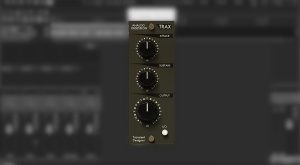 Lastly, Analog Obsession has a new transient designer named TRAX. It's a pretty simple affair with just three knobs, but that's all a transient designer really needs. You can adjust the attack and sustain to dial in just the right amounts of punch and body, and use the output level control to compensate for any gain changes. Like all newer plug-ins by the developer, TRAX also offers 4x oversampling. A great tool to have in your arsenal for quick and easy transient adjustments.
TRAX is available for macOS and Windows in VST, VST3, and AU formats.
Videos about free plug-ins
Image Sources:
black-rooster-audio-ro-gold: Black Rooster Audio
2rule-tugglicento: 2Rule
analog-obsession-trax: Analog Obsession