Best free plug-ins this week: DDSP-VST, OAQ v4, Simple Console
We're kicking off this week's collection of free plug-ins with DDSP-VST, a fascinating AI-based tool that lets you control various sounds with audio. Next is the newly revised OAQ mastering EQ by Analog Obsession. We're finishing off with Simple Console, a basic analog console emulation.
As always, you'll find many more free plug-ins in our archive!
Magenta DDSP-VST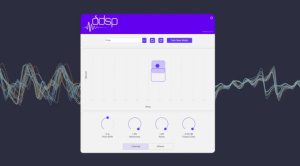 DDSP-VST is an AI-based open-source plug-in that analyzes an audio track in real-time and lets you control a variety of other sounds with it. Check out the videos on the developer's site – it's quite fascinating. Use DDSP-VST to layer another timbre on top of your guitar sound or voice, with much greater expressiveness than MIDI could ever provide. There's even a free web trainer that lets you design and share your own models. Dive into neural synthesis with DDSP-VST!
DDSP-VST is a VST plug-in for macOS and Windows.
Analog Obsession OAQ v4.0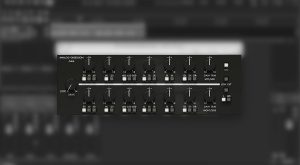 Analog Obsession has upgraded the popular OAQ mastering equalizer to version 4.0. Besides DSP improvements, the new version of the dual-mono/stereo/mid-side EQ comes with 4x oversampling and a redesigned Retina/HiDPI GUI with an added readout feature for the knobs. The plug-in also supports touchscreens and Apple Silicon processors now. As before, OAQ is a dual-channel 6-band equalizer with switchable frequencies and optional saturation.
OAQ is available for macOS and Windows in VST, VST3, and AU formats.
Cool WAV Simple Console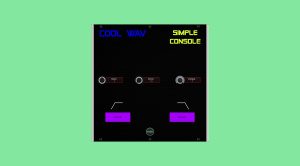 Admittedly, they probably should've spent a bit more time on the GUI for this one. But Simple Console by Cool WAV offers some useful features of an analog console channel strip. The developer says that it's best to insert it on every track of your mix. In addition to a pair of high pass and low pass filters, Simple Console offers input and output gain controls, as well as an added drive stage. Quick and easy gain staging, filtering, and optional saturation for your tracks.
Simple Console is a VST3 plug-in for Windows.
Videos about free plug-ins
Image Sources:
magenta-ddsp-01: Magenta
analog-obsession-oaq-v4: Analog Obsession
cool-wav-simple-console: Cool WAV