Best free plug-ins this week: LightPadSynth, TruPressor and TUBA
This week's roundup of the best free plug-ins includes a unique synth, a one-knob dynamic processor and a tube preamp with EQ. Stock your plug-in folder with these new additions: LightPadSynth, TruPressor and TUBA.
You'll find lots and lots of free plug-ins in our huge archives.
Uhhyou LightPadSynth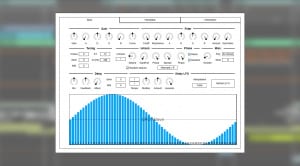 Developer Uhhyou is back with his latest creation. Back in March, he released CubicPadSynth, a very interesting wavetable synth based on the PadSynth algorithm. LightPadSynth is a more CPU-efficient version of the software synth. According to Uhhyou, it uses linear instead of cubic interpolation. The pitch modulation feature has been omitted in favour of a delay for each voice. Judging by the demo video, LightPadSynth is capable of some very unique textures.
LightPadSynth is available for Windows, Linux and macOS (64 bit only).
Truality Creation TruPressor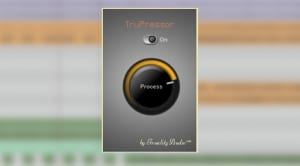 TruPressor by Truality Creation is a one-knob dynamic processor. The developer says that the processor is "tuned by ear" and "enhances an audio signal in a rather subtle and refined way". Like RealSpread 64, TruPressor features an extremely simple GUI with literally just one knob, which makes it very easy to use. There's an auto level compensation feature, and Truality says that TruPressor will enhance nuances in harmonically rich content.
TruPressor is a VST3 plug-in for Windows (64 bit only).
Analog Obsession TUBA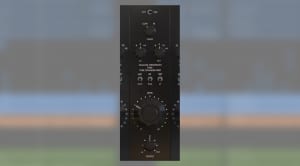 Analog Obsession has become a regular in our freeware posts, and for good reason: The developer keeps releasing beautiful and good-sounding free plug-ins. TUBA is a tube mic and line preamp simulation with a 2-band EQ. Analog Obsession says that it isn't meant to be a 1:1 model of any particular hardware unit or console, but rather a "modded" DIY version. If you like it, please consider supporting the developer on Patreon, as he keeps releasing some pretty nifty stuff.
Analog Obsession is available for Windows (VST, VST3) and macOS (VST, VST3, AU).
Video
Image Sources:
uhhyou-lightpadsynth: Uhhyou / Gearnews
truality-creation-trupressor: Truality Creation / Gearnews
analog-obsession-tuba: Analog Obsession / Gearnews