Best free plug-ins this week: OTT, FRANK and Multi-Q
In this week's collection of the best free plug-ins, everyone's favorite upward-downward compressor gets a refresh! We've also got two nice free equalizers that let you mix and match different types of EQ. Here's OTT, FRANK and Multi-Q.
Got some time to spare this Sunday? Visit our archives for many more free plug-ins.
Xfer Records OTT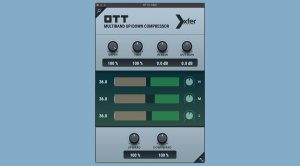 I think Xfer Records OTT first came out about ten years ago, and it's probably one of the most popular freeware plug-ins ever. So it's great news that it's just received a nice update. The legendary 3-band upward-downward compressor now sports a refreshed GUI that makes it look more modern. In addition to this, OTT is now available in VST3 and AAX, and the developer has added compatibility with the latest operating systems and Apple Silicon processors. Here's to the next ten years!
OTT is available for Windows and macOS in VST, VST3, AU, and AAX formats.
Analog Obsession FRANK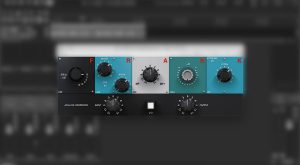 Analog Obsession has given the FRANK EQ plug-in a refresh. FRANK is quite unique: It combines the best features of several classics in one plug-in. You get a Helios-style low cut, Pultec-style low boost/attenuation and high attenuation, API-style mid band, and Neve-style high shelf. It's four EQs in one! In addition to this, the new version boasts a custom line amplifier and oversampling. The developer says that he might do a version with selectable frequencies at some point down the line.
FRANK is available for Windows and macOS in VST, VST3, and AU formats.
Viator DSP Multi-Q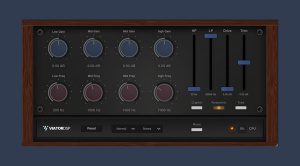 Here's another free EQ plug-in that lets you combine several different types of equalizers. Multi-Q offers a 10-band graphic EQ, 4-band parametric EQ, and 2-band tube EQ. You can use them independently or combine them to create unique, multi-layered EQ curves. The plug-in also has a pair of high and low cut filters, tube overdrive, an output trim control, and phase inversion. It operates in stereo or mid-side modes. Not bad at all for a free plug-in!
Multi-Q is available for Windows (VST3) and macOS (VST, AU).
Image Sources:
xfer-records-ott-05-2022-01: Xfer Records
analog-obsession-frank: Analog Obsession
viator-dsp-multi-q: Viator DSP