Best free plug-ins this week: KickOne, Multi Drummer and Drive
It's high time for another round of free plug-ins! This week, we've got two free virtual instruments for your drum tracks, as well as an interesting little waveshaping / distortion tool. Say hello to KickOne VST, Multi Drummer and Drive!
As always, if you're in the mood for even more free plug-ins, check out our archives.
Infected Sounds KickOne VST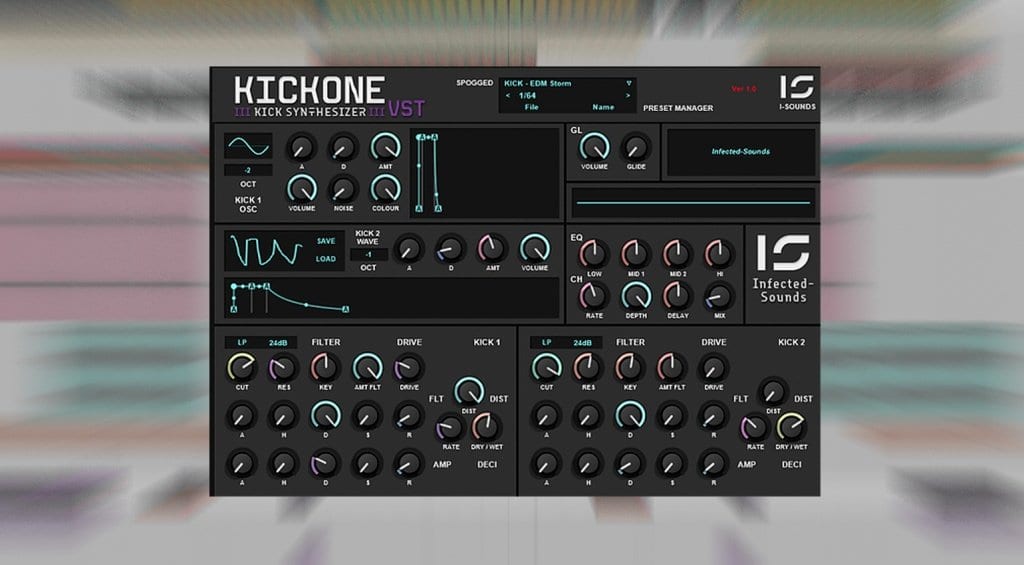 Infected Sounds is becoming a regular guest in this freeware column – in fact, we just covered Brutal 2 a couple of weeks ago. And they've already got the next one ready. As you've probably guessed, KickOne VST is a kick drum synthesizer. It has two oscillators with different functions. The first one offers 32 waveforms with noise and colour controls. The second one lets you draw a waveform, which is actually a really cool feature in a free VST. For drums, you need good envelopes, and KickOne doesn't let you down in this regard. Each oscillator has its own AD envelope for pitch. There's also a multi-mode filter for each oscillator, as well as filter and amp ADSR envelopes. The kick drum sound can be shaped with effects like EQ, chorus, overdrive, distortion and decimator.
KickOne VST is available for Windows XP2 or higher as a 32/64-bit VST plug-in.
Freemusicproduction Multi Drummer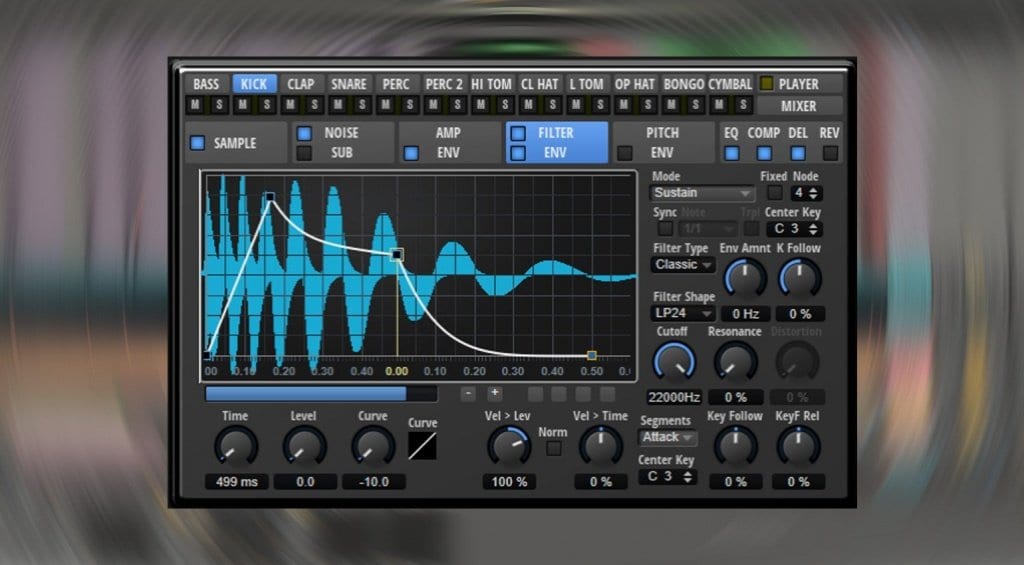 Multi Drummer is a drum designer plug-in which combines samples and synthesis. It has 12 slots for drum samples, to which an attack noise and and sub bass can be added. You can further shape the sound of each drum using amp, filter and pitch envelopes. Multi Drummer also offers EQ, compressor, delay and reverb effects. According to Freemusicproduction, it is compatible with the Cubase Beat Designer. That's a pretty comprehensive package as it is, but you can unlock additional features by making a donation. This enables user sample import and more than 200 loops from different genres. Multi Drummer is available for macOS and Windows in VST, VST3 and AAX formats (no AU, unfortunately).
Audec Drive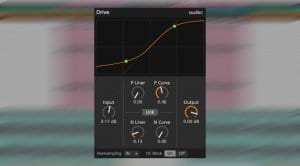 Audec Drive is a waveshaping effect with an adjustable curve. The makers say that it can provide anything from subtle saturation to heavy distortion. By adjusting the curve, you can dial in various kinds of clipping, like soft clip, hard clip, or a tube-like asymmetric curve. Drive has separate controls for the positive and negative sections of the curve, which can be linked if desired. You also get different oversampling options from 0 to 16x. Audec Drive is a VST3 or AU plug-in for macOS 10.11 or higher.
Video
Image Sources:
infected-sounds-kickone-vst: Infected Sounds / Gearnews
freemusicproduction-multi-drummer-01: Freemusicproduction / Gearnews
audec-drive: Audec Drive