Best free plug-ins this week: SuperflyDSP, Synsonics-V and Essentials Kick
This week's collection of the best free plug-ins brings you a bundle of four free modulation effects, an emulation of the obscure Mattel Synsonics drum synth from 1981 and an all-in-one kick drum enhancer. Here's SuperflyDSP, Synsonics-V and Essentials Kick.
As always, head over to our huge archives for many more free plug-ins.
SuperflyDSP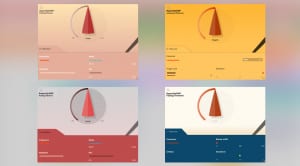 I had planned to include these four free plug-ins by SuperflyDSP in last week's collection, but their website was down at that time. It's back up now, which means that you should waste no time and download these four freebies, which include an auto-wah, a phaser, a tremolo and a chorus. All four plug-ins share the same design language and feature simple, but clear controls. It's a great collection of four essential modulation effects, and it's completely free.
The SuperflyDSP plug-ins are available for Windows, macOS and Linux in VST3 and AU formats.
Get the SuperflyDSP plug-ins here
Digital Systemic Emulations Synsonics-V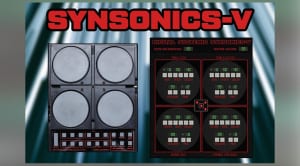 The fact that it came from Mattel, otherwise known for barbie dolls and action figures, put the Synsonics squarely in the toy category when it came out in 1981. But the weird drum synth with four pads did have some surprisingly useful sounds and became known as the "poor man's Simmons". Digital Systemic Emulations has emulated the Synsonics for this free plug-in, and even made the sounds editable (which wasn't possible on Mattel's version). Get that early 80s retro vibe going!
Synsonics-V is available for Windows and macOS in VST and AU formats.
KSHMR Essentials Kick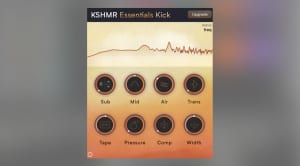 DJ and producer KSHMR has released this free plug-in pulled from the KSHMR Essentials suite. It's a kick drum enhancer armed with a bunch of one-knob processors for beefing up your bass drum sounds. You can shape the frequencies with the sub, mid and air modules, control the transients, add multi-band compression with the pressure module and apply saturation with the tape module. Looks like a quick and easy way to get that bass drum sound just right.
KSHMR Essentials Kick is available for Windows and macOS in VST3, AU and AAX formats.
Get KSHMR Essentials Kick here
Video
Image Sources:
superflydsp-plug-ins: SuperflyDSP / Gearnews
digital-systemic-emulations-synsonics-v: Digital Systemic Emulations / Gearnews
kshmr-essentials-kick: KSHMR / Gearnews