Best free plug-ins this week: Dragonfly Reverb 3.2, Yumbu and Freq 2
This week's collection of the best free plug-ins features the latest version of a very popular free reverb. We've also got a cool drum sampler and a free 8-band equalizer. Check out Dragonfly Reverb 3, Yumbu and Freq 2.
You'll find many more free plug-ins in our huge archives!
Michael Willis Dragonfly Reverb 3.2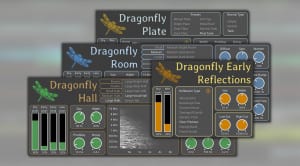 Dragonfly Reverb is widely regarded as one of the best free reverb plug-ins available. The latest version adds even more capabilities. The suite now consists of four individual plug-ins: Dragonfly Hall, Dragonfly Room and the new Dragonfly Plate and Dragonfly Early Reflections. All feature clean, straightforward GUIs with all the essential controls, and come with numerous presets. Dragonfly Reverb was already a must-have before this update, and it's now better than ever.
Dragonfly Reverb is available for Windows, macOS and Linux in VST and LV2 formats.
Fanan Team Yumbu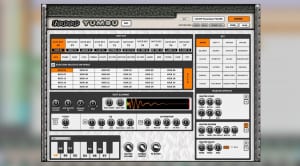 Yumbu by Fanan Team is a versatile drum sampler. It offers ten sample slots, which can be filled with samples in WAV or MP3 formats. The developer says that Yumbu takes only half a second to load a kit, although it seems that this would depend on the length of the samples. You can adjust sample parameters like start and end times and pitch, and there's a "fake" pitch-based round robin function. Each slot has its own EQ and saturator.  Yumbu also offers master compressor, reverb and delay effects.
Yumbu is a VST and VST3 plug-in for Windows.
VSTplug Freq 2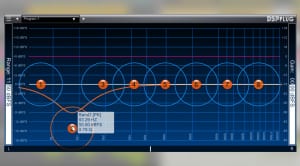 Freq 2 is the updated version of VSTplug's Freq, a free, no-nonsense parametric equalizer. It offers eight fully parametric bands, which can be adjusted graphically. There's not much else to see here, as Freq 2 doesn't offer anything out of the ordinary. But the developer says that it uses very little CPU power and is easy on system and video memory, which is always a good thing. The new version is still a work in progress, but you can now download the beta release and try it out.
Freq 2 is a VST and VST3 plug-in for Windows.
Videos
Image Sources:
dragonfly-reverb-3-3: Michael Willis
fanan-team-yumbu: Fanan Team / Gearnews
vstplug-freq-2: VSTplug / Gearnews