Best free plug-ins this week: Varispeed, sTiltv2 and Devil Spring Reverb
It's been a great week for free plug-ins! This week's collection brings you an awesome tape delay, a spring reverb and a tilting equalizer. Say hello to these great additions to your plug-in folder: Varispeed, sTiltv2 and Devil Spring Reverb.
Want more free plug-ins? Our huge archive will have you browsing for days.
GSi Varispeed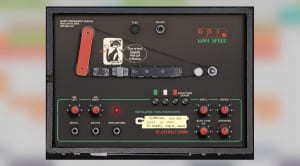 GSi has released Varispeed, a stunning free simulation of the WEM Copicat IC-400 tape delay. The original featured a DC capstan motor capable of changing speed, which enabled users to change the delay time in real time. Varispeed models the analog device in great detail, with the added benefit of MIDI control. You can shape the effect with the swell, repeat and echo tone knobs, as well as the Varispeed control and independent volume knobs for the three playback heads.
Varispeed is available for Windows, macOS and Linux in VST, VST3, AU and stand-alone formats.
TBProAudio sTiltV2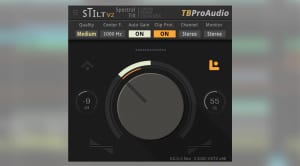 A tilt EQ tilts the audio spectrum around a center frequency, thereby affecting frequencies above and below the center simultaneously. TBProAudio's latest plug-in sTiltV2 is a linear phase tilting filter with a distortion-free processing engine. It lets you adjust the slope and center frequency and offers five quality modes. Clip protection, sample-exact A/B comparison and various operating modes such as stereo or M/S are among the other features of this very useful free plug-in.
sTiltV2 is available for macOS and Windows in VST, VST3, AU and AAX formats.
Lostin70s Devil Spring Reverb
Lostin70s has been a frequent guest in this column due to their excellent free amp simulations like Bass Deluxe, Modern Deluxe and Tonedeluxe v2. The developer's latest project is a vintage spring reverb. Lostin70s promises that Devil Spring Reverb will let you "hear the evil melody of the wiggling spring". It's based on a convolution algorithm and offers 38 spring reverb impulse responses with a maximum reverb time of 4 seconds and a tone control.
Devil Spring Reverb is available for macOS and Windows in VST, VST3 and AU formats.
Videos
Image Sources:
gsi-varispeed: GSi / Gearnews
tbproaudio-stiltv2: TBProAudio / Gearnews
lostin70s-devil-spring-reverb: Lostin70s / Gearnews