Best free plug-ins this week: Swanky Amp, Bass Deluxe and Monique
It's been a great week for free plug-ins, especially if you're a guitarist or bass player! We've got two brand-new tube amp simulations for you this week. Also, an awesome morphing monosynth by Monoplugs is now free, so there's something for the synth crowd, as well.
Check out our archives for more free plug-ins than your DAW can handle.
Resonant DSP Swanky Amp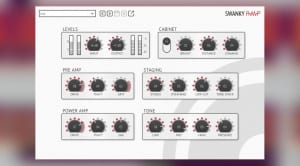 Swanky Amp by Resonant DSP is a free, open-source tube amplifier emulation. The model is quite sophisticated; you can read more about the development process here if you're interested. The plug-in offers preamp, power amp and cabinet models, as well as a staging section and 4-band EQ. As Swanky Amp is open source, you can even download and modify the source code if you'd like. A 'pro' version is also in the works and coming soon.
Swanky Amp is currently available for macOS and Windows in AU and VST3 formats.
Lostin70s Bass Deluxe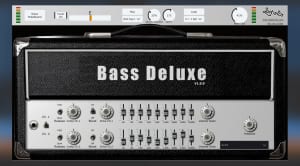 Here's another free tube amp simulation. After releasing ToneDeluxe 2 and Modern Deluxe for the guitar crowd earlier this year, Lostin70s is back with a bass amp. Bass Deluxe offers two identical channels with compression, drive and 9-band graphic equalizers. The plug-in also includes a pedalboard with six bass effects. You also get four bass cabinet models (1×15, 8×10, 4×10) and even a looper and some drum grooves for practice. Not bad at all for a freebie!
Bass Deluxe is available for macOS and Windows in VST, VST3, and AU formats.
Monoplugs Monique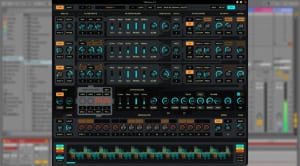 This remarkable synth was originally released back in 2016. It used to be $49 but is now available for free. Monique is a monophonic, subtractive synthesizer with three oscillators, FM, a bunch of different filters, extensive modulation capabilities, an arpeggiator and effects. The morphing groups are where it's at. Separate morphing groups for the oscillators, filters, FX/EQ modules and the arpeggiator make Monique a never-ending source of exciting, inspiring sounds.
Monique is available for macOS, Windows and Linux in VST, VST3 and AU formats.
Videos
Image Sources:
resonant-dsp-swanky-amp: Resonant DSP / Gearnews
lostin70s-bass-deluxe: Lostin70s / Gearnews
monoplugs-monique-01: Monoplugs / Gearnews