Best free plug-ins this week: LOADED, Modern Deluxe and Mini Ringo
This week's collection of the best free plug-ins includes an exciting new channel strip, an emulation of a British guitar amp and a cool MIDI groove sequencer. Check out LOADED, Modern Deluxe and Mini Ringo.
For many more free plug-ins, head over to our archives!
Analog Obsession LOADED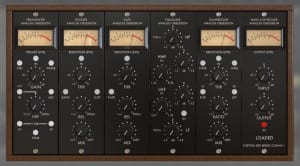 Analog Obsession is back with the next project, and it looks beautiful! When it's finished, LOADED will be a complete channel strip in a virtual 500-series design, including a preamp, de-esser, gate, equalizer and compressor. The plug-in is still in development, but you can now check out the first beta release, which includes the preamp and main controller sections. The developer says that the remaining sections will be added one by one as he finishes them.
LOADED is available for Windows and macOS in VST, VST3 and AU formats.
Lostin70s Modern Deluxe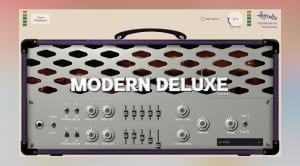 After Tonedeluxe V2, Lostin70s presents another free guitar amp simulation. According to the developer, the preamps are modeled after his own amp of British descent. He's added a second channel and a 5-band equalizer to the amp. Lostin70s says that the reverb section and cabinet models are the same as in Tonedeluxe V2. Modern Deluxe also features a virtual pedalboard, which may be expanded with additional effects in the future. That's a very nice set of features for a free amp sim!
Modern Deluxe is available for Windows and macOS in VST, VST3 and AU formats.
Fanan Team Mini Ringo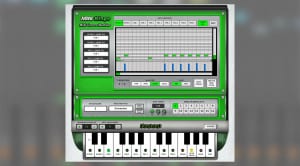 Like its commercial sibling Ringo, Mini Ringo by Fanan Team is a MIDI groove sequencer. It uses a concept similar to arranger keyboards. Using a piano roll editor, you can program different variations, intros, fill-ins and endings for a style or groove. Then you can switch between them to arrange your drum track live, which also works via MIDI. This could be a fun tool for jamming and live performances! There's even an auto crash generator that can automatically add crash cymbals every couple of bars.
Mini Ringo is a VST plug-in for Windows.
Video
Image Sources:
analog-obsession-loaded: Analog Obsession
lostin70s-modern-deluxe: Lostin70s / Gearnews
fanan-team-mini-ringo: Fanan Team / Gearnews