Best free plug-ins this week: Doremi, Tonedeluxe V2 and Prebox
A synth, a guitar amp and not one, but eleven preamps: that's this week's collection of the best free plug-ins. Something for everyone! Spend your Sunday making tunes with Doremi, Tonedeluxe V2 and Prebox!
For even more free plug-ins, take a look at our huge archives!
Beatassist.eu Doremi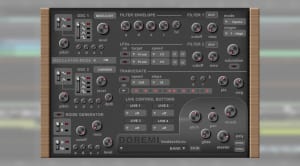 Beatassist.eu has released a new free synth, and it looks great! Doremi features two oscillators, one of which can be used in three modes. Both oscillators have their own suboscillator. The synth offers two filters with various modes and saturation, and two LFOs for modulation. There's also a noise generator with its own filter. Like most synths by beatassist.eu, Doremi is geared towards dance music, so it offers a trance gate that syncs to your DAW and has adjustable note lengths and swing.
Doremi is available for Windows (32/64 bit) and macOS (64 bit) in VST and VST3 formats.
lostin70's Tonedeluxe V2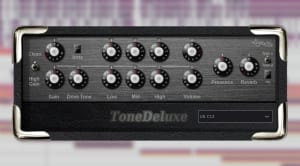 This free plug-in simulates a tube guitar amplifier "from the preamplification stage to the baffles", as the developer says. Based on an emulation of ECC83 and EL34 tubes, it offers two channels: high gain and clean. The high gain channel has a drive tone control which cuts or boosts the highs. Quite ironically, the clean channel features a dirty switch. Both channels have 3-band EQs and there's an overall presence knob and a reverb with two modes. Tonedeluxe V2 comes with 12 cab models.
Tonedeluxe V2 is available for Windows (VST, VST3, stand-alone, 32/64 bit) and macOS (VST3, AU).
Analog Obsession Prebox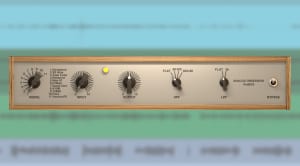 Only a few days after Blanka, Analog Obsession re-released Prebox on Patreon. The plug-in had been out before, but the developer says that he re-designed all circuits and fixed an issue with the CPU usage. Prebox is a collection of 11 preamp emulations.  It features a gain-compensated input stage and an output level control. There's also a high pass filter, which can operate at 80 Hz or 300 Hz, and a low pass filter at 3 kHz. Like all of the developer's plug-ins, Prebox has a very nice, clean GUI.
Prebox is available for Windows (VST, VST3) and macOS (VST, VST3, AU).
Image Sources:
beatassist-eu-doremi: music-society.de / Gearnews
lostin70s-tonedeluxe-v2: lostin70's / Gearnews
analog-obsession-prebox: Analog Obsession