Best free plug-ins this week: LALA, Blanka and RealSpread 64
This week's collection of the best free plug-ins features an emulation of a very famous compressor, a funky exciter and a stereo widener. Polish your mix with these freeware tools! Introducing LALA, Blanka and RealSpread 64.
Looking for more free plug-ins? Our archive is the place!
Analog Obsession LALA
Analog Obsession is one of the most productive developers of free plug-ins out there, and here's one of his newest creations. LALA is of course an emulation of the famed Teletronix LA-2A Leveling Amplifier, something the developer says many people have asked him to do. But Analog Obsession hasn't stopped there. LALA offers some additional features like an external sidechain input, a 3-band sidechain filter and a mix knob. It also sports a gorgeous GUI.
Analog Obsession LALA is available for Windows and macOS in VST, VST3 and AU formats.
AudioFB Blanka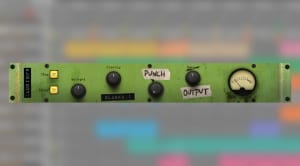 Blanka by Audiofusion:Bureau is an exciter plug-in. It offers two switchable low cut filters at 75 and 105 Hz and three knobs for adjusting the sound. The first one is labeled "Weitght" and they point out that it's not a typo – I assume it's meant to be read as a portmanteau of "weight" and "tight". The others are Clarity and Punch, and there's also an output level knob and a VU meter. The developer says that Blanka works well on drums in combination with their Fatudo plug-in.
Blanka is available for Windows (VST) and macOS (VST, VST3, AU, AAX).
Truality Audio RealSpread 64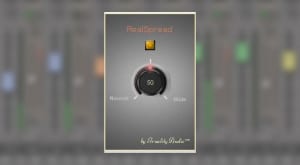 RealSpread 64 by Truality Audio is a stereo spreader plug-in. It sports an extremely spartan GUI with only one knob, which the developer says is part of their philosophy. According to Truality Audio, RealSpread 64 can be used to turn a mono signal into stereo, or widen a stereo signal. They claim that the plug-in accomplishes this without compromising mono compatibility. A simple tool for a complex task, and a useful free addition to your plug-in folder.
RealSpread 64 is a VST plug-in for Windows (64 bit only).
Image Sources:
analog-obsession-lala: Analog Obsession / Gearnews
audiofusion-bureau-blanka: Audiofusion:Bureau / Gearnews
truality-audio-realspread-64: Truality Audio / Gearnews