Best free plug-ins this week: Tiny Dist, WarmApp and 3x Deluxe
This week's collection of free plug-ins features a distortion pedal for guitar and bass, a one-knob plug-in for adding warmth and a 3-oscillator synth. Here's Tiny Dist, WarmApp and 3x Deluxe.
Visit our archives for many more free plug-ins!
EXE Consulting Tiny Dist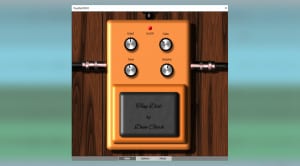 Tiny Dist from developer EXE Consulting is a distortion pedal emulation for guitar and bass. I'm sure it'll be useful on other signals like drums or vocals, as well. You can set the input level and gain and adjust the sound with the tone knob. There's also an output level control, and of course a bypass switch. Like most guitar distortion pedals in the real world, Tiny Dist is a single channel effect. The GUI is resizable, with six sizes to choose from.
Tiny Dist is a VST3 plug-in for Windows.
Truality Audio WarmApp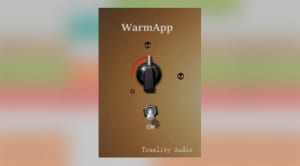 WarmApp by Truality Audio is an effect plug-in that adds subtle warmth to an audio signal. We don't know exactly how it works and what kind of processing it uses, but the developer says that its effectiveness depends on the harmonic content of the sound source. There's only one knob, which controls the intensity of the effect, and a bypass switch. If you're looking for a quick way to add warmth to your audio signals and bring them to life, give WarmApp a try.
WarmApp is a VST3 plug-in for Windows.
Infected Sounds 3x Deluxe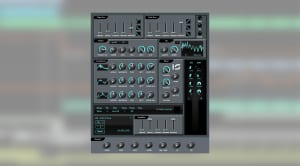 3x Deluxe by Infected Sounds is a free software synth with three oscillators. Each oscillator offers 46 waveforms to choose from. It also features a multi-mode filter with low pass, high pass and band pass modes. For modulation, 3x Deluxe offers two LFOs and three envelopes for pitch, filter and amp. There's also AM modulation for oscillators 1 and 2. The synth also has an effects section with six effects. 3x Deluxe comes with a variety of presets, including basses, plucks and leads.
3x Deluxe is a VST and VST3 plug-in for Windows.
Audio demos
Image Sources:
exe-consulting-tinydist: EXE Consulting, Gearnews
truality-audio-warmapp: Truality Audio, Gearnews
infected-sounds-3x-deluxe: Infected Sounds