Best free plug-ins this week: TesslaSE MkII, Dirty Spring and NANDroid
In this week's collection of free plug-ins, we're celebrating the return of a beloved freeware classic. We've also got a great spring reverb with an edge and an experimental synth. Here's TesslaSE MkII, Dirty Spring and NANDroid.
As always, be sure to check our archives for many more free plug-ins!
Variety Of Sound TesslaSE MkII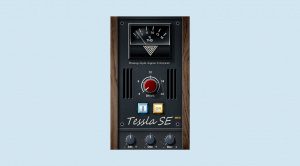 The original TesslaSE plug-in came out sometime in the late 2000s, if I'm not mistaken, and garnered a cult following for its smooth analog saturation. If you're one of the many fans, rejoice! We're finally getting an update. TesslaSE MkII is based on the same tried-and-true concept, but with a slick new interface, improved gain staging and a few tweaks to the transformer/tube circuit modeling algorithm to make it even better. And it now runs in 64 bit. Now, how about a Mac version?
TesslaSE MkII is a VST plug-in for Windows (32/64 bit).
Bedroom Producers Blog Dirty Spring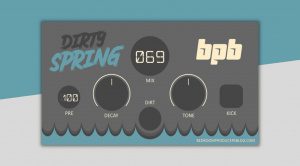 BPB has released Dirty Spring as a Black Friday freebie. It's a cool little spring reverb plug-in with pre-delay, decay, tone and mix controls for adjusting the reverb's character and effect amount. Interestingly, it also features a built-in bitcrusher for added grit and crunch and that classic 8-bit sampler effect. There's also a kick button that mimics the effect of physically bumping into a hardware spring reverb. Great stuff if you're into vintage, lo-fi sounds!
Dirty Spring is available for macOS and Windows in VST, VST3, AU and AAX formats.
Fugue State Audio NANDroid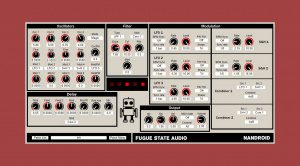 Here's an experimental synth with a delightfully geeky edge to it. According to the developer, NANDroid is a noisebox synth with four square wave oscillators feeding NAND gates – hence the name. Those gates then feed another gate. There's also a filter, a bunch of modulators such as LFOs and a delay effect. NANDroid produces some pretty wacky, noisy sounds – if you're into experimental sound design and unusual synthesis concepts, be sure to give this one a try.
NANDroid is a VST3 plug-in for Windows (64 bit).
Video
Image Sources:
variety-of-sound-tesslase-mkii: Variety of Sound
bpb-dirty-spring-01: Bedroom Producers Blog
fugue-state-audio-nandroid: Fugue State Audio