Best free plug-ins this week: Little Radiator, Zumzet Lite, Dirty LA
In this week's collection of the best free plug-ins, you've got a chance to grab an excellent saturator from Soundtoys for nothing! We've also got a cool little lo-fi synth and a vintage limiter. Check out Little Radiator, Zumzet Lite, and Dirty LA.
Soundtoys Little Radiator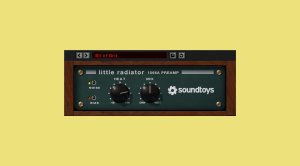 We don't usually include plug-ins in our freeware section that are only free for a limited time. But if Soundtoys makes one of their highly regarded plug-ins available for free, that's an opportunity everyone should know about. Little Radiator is an emulation of the Altec 1566A tube preamp from the Motown era. Use it to fatten up your vocal, bass, or drum tracks, or anything you throw at it. In addition to Heat and Mix knobs, Little Radiator offers a Bias switch for even more lo-fi vibes.
Soundtoys Little Radiator is available for free until January 2, 2023. All you need to do is enter the code HOLIDAYHEAT at checkout. The plug-in normally costs $79. It's available in VST, VST3, AU, and AAX formats for macOS and Windows.
Audiolatry Zumzet Lite
This funky-looking plug-in by Audiolatry is a sample-based virtual instrument dedicated to lo-fi sounds for hip hop, retro pop, synthwave, and similar styles. It includes 23 presets taken from the full version ($12). You can shape the sound using an ADSR envelope, LFO, and filter. Zumzet Lite also includes reverb, chorus, distortion, and delay effects, so you can turn the presets into a wide variety of keys, leads, pads, and synths with a distinct lo-fi attitude.
Zumzet Lite is available for macOS and Windows in VST, VST3, and AU formats.
Bedroom Producers Blog Dirty LA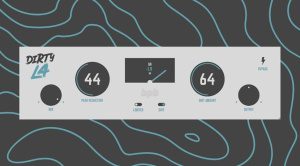 Dirty LA by Bedroom Producers Blog is a free compressor/limiter plug-in inspired by vintage limiters. While BPB says that it isn't modeled after a particular piece of hardware, the letters "LA" are an obvious clue. But the developer hasn't stopped there: Dirty LA also includes a Dirt algorithm for saturating the signal. After adjusting the threshold/peak reduction, you can flick a switch to activate Dirt and dial in the desired amount.
Dirty LA is available for macOS and Windows in VST3 and AU formats.
Videos about free plug-ins