Best free plug-ins this week: Subdivine Lite, Speedrum Lite, CollidingCombSynth
Boom! This week's roundup of the best free plug-ins features an awesome free tool for 808-style bass lines. We've also got a cool little drum sampler and an experimental synth. Here's Subdivine Lite, Speedrum Lite and CollidingCombSynth.
Check out our archives for many more free plug-ins!
Diginoiz Subdivine Lite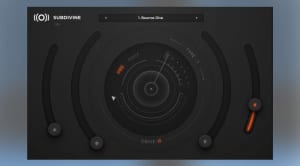 Subdivine Lite is a bass instrument that specializes in booming 808-style basses for styles like trap and hip hop. While it doesn't offer all the features of the commercial version, the free version includes all the essentials: six presets, an ADSR envelope and pitch bend. It also has an overdrive for roughing things up. It's probably best to turn down your speakers before you give this one a try! If you need more features, the full version is currently available for EUR 29.90.
Subdivine Lite is available for Windows and macOS in VST3 and AU formats.
Apisonic Labs Speedrum Lite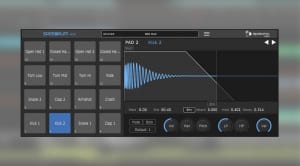 Speedrum Lite is a no-fuss drum sampler with 16 sample slots. You can load samples via drag&drop and save and load complete kits. The plug-in supports WAV, AIF, FLAC, MP3 and OGG files. There's a waveform view that lets you adjust the sample start and end points, and an AHD envelope for additional sound shaping. Speedrum Lite also offers low and high pass filters. For added flexibility during mixing, the pads can be routed to 16 individual outputs. Nice!
Speedrum Lite is a VST and VST3 plug-in for Windows (32/64 bit) and Linux (64 bit).
Uhhyou CollidingCombSynth
Uhhyou is back with yet another experimental synthesizer. CollidingCombSynth uses 24 Karplus-Strong string models, which then collide with each other. As with all Uhhyou synths, the concept may be hard to grasp at first, and it's hard to tell what exactly is going on, but CollidingCombSynth rewards you with a wide range of unusual sounds. The developer says that tuning the synth is possible, but difficult. That's my kind of humor!
CollidingCombSynth is a VST3 plug-in for Windows, Linux and macOS.
Videos
Image Sources:
diginoiz-subdivine-lite: Diginoiz
apisonic-labs-speedrum-lite: Apisonic Labs / Gearnews
uhhyou-collidingcombsynth: Uhhyou / Gearnews