Best free plug-ins this week: SKLA, Grand Piano XXL and Loudness Meter Lite
This week's collection of free plug-ins brings you an LA-2A-inspired compressor, a grand piano with 16 velocity layers and a very useful loudness meter for iOS. Here's SKLA, Grand Piano XXL and Loudness Meter Lite.
Looking for more free plug-ins? Browse our huge archive!
SNFK Music SKLA
SKLA is a free stereo leveling amplifier inspired by the famous Teletronix LA-2A compressor. According to the developer, it's not a direct emulation, but possesses many characteristics of the legendary original. Like most 2A-style compressors, SKLA only features two controls: Peak reduction and gain. There's also a compression meter. Apparently, the release was delayed because the developer was busy playing in his school's marching band – if there was ever a valid excuse, this is it!
SKLA is available for Windows and macOS in VST3 and AU formats.
audiolatry Grand Piano XXL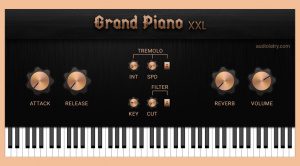 Last week's Upright Piano isn't the only free piano ROMpler by audiolatry. The developer has also sampled a Yamaha C5 grand piano and turned it into the 1.2 GB Grand Piano XXL plug-in. The virtual piano features no less than 16 velocity layers captured in 48 kHz / 24 bit using two AKG C414 microphones in an A/B configuration. As if this wasn't enough, they've also included release samples. If you feel like torturing the piano with tremolo, filter, envelope and reverb, you can do that, too.
Grand Piano XXL is available for Windows in VST and VST3 formats. A Mac version is coming soon.
Youlean Loudness Meter Lite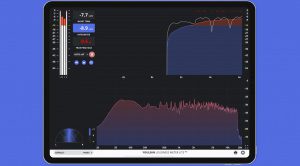 This plug-in/app combo is only partially free, but it's so useful that we just had to include it. The free iOS app Youlean Loudness Meter Lite works stand-alone or as an AUv3 plug-in and provides loudness metering, which is great in and of itself. Upgrade to Pro for $9.99/year or $29.99/lifetime to unlock some extra features, including the ability to stream audio from your DAW over WiFi via the Youlean Audio Over Network plug-in. This lets you use your iOS device as a loudness meter for your DAW. Awesome!
The Youlean Loudness Meter Lite app requires iOS or iPadOS 13 or later. The free Youlean Audio Over Network plug-in (which only works with the Pro version of the app) is available for macOS and Windows in VST, VST3, AU and AAX formats.
Youlean Loudness Meter Lite in the App Store
Get the Youlean Audio Over Network plug-in here
Videos
Image Sources:
snfk-music-skla: SNFK Music
audiolatry-grand-piano-xxl: audiolatry
youlean-loudness-meter-lite: Youlean