Best free plug-ins this week: Black Distortion, Dodo MIDI and Upright Piano
In this week's collection of the best free plug-ins, Nembrini Audio unleashes the legendary RAT, Dodo Bird presents a colorful audio-to-MIDI converter and audiolatry samples some upright pianos.
For many more free plug-ins, check out our archives.
Nembrini Audio Black Distortion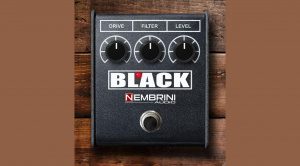 It's easy to see which classic pedal Nembrini Audio is bringing to your DAW with this awesome freebie. Black Distortion is of course based on the ProCo RAT2 distortion pedal, a timeless classic. The developer says that it's responsive and versatile and can be used for any style from rock, blues and punk to jazz. Three simple controls (drive, filter and level) and a bypass switch – those are the tried-and-true ingredients of your new "go-to distortion pedal" (Nembrini Audio).
Black Distortion is available for macOS 10.9 or higher (M1 supported) and Windows 7 or higher in VST, VST3, AU and AAX formats. There's also a version for iOS, which is also free and available in the App Store.
Dodo Bird Dodo MIDI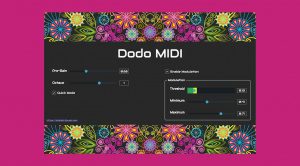 This colorful plug-in converts audio signals to MIDI data. This means that you can use your voice or acoustic instrument to control the pitch and volume of software synthesizers or any other MIDI device. The developer says that Dodo MIDI offers accurate control over legato, slides and articulation, and that the latency is so low that you won't even notice it. That makes it a nice creative tool for your next live performance or experimental studio session.
Dodo MIDI is a VST and VST3 plug-in for Windows and macOS.
audiolatry Upright Piano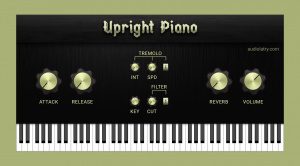 This sample-based piano instrument contains two sampled Kawai uprights with two velocity layers. There's an envelope generator with control over attack and release, a filter with high and low pass options and an integrated reverb for some ambience. The plug-in even offers an LFO for modulation , which seems more suitable for electric pianos, but if you want to do some sound design and come up with some unique, modulated upright piano tones, here you go.
Upright Piano requires Windows 8.1 or higher and comes in VST and VST3 formats (64 bit). A version for macOS is in the works.
Videos
Image Sources:
nembrini-audio-na-black-distortion: Nembrini Audio
dodo-bird-dodo-mini: Dodo Bird
audiolatry-upright-piano-01: audiolatry