Best free plug-ins this week: Rare Groove Piano, Rough Rider 3 and SN06-G
Welcome to another round of free plug-ins! This week's collection brings you a vintage electric piano, an update for one of the most popular free compressors and an op-amp drive emulation. Check out Rare Groove Piano, Rough Rider 3 and SN06-G.
For many more free plug-ins, be sure to take a look around our archives!
Spitfire Audio LABS Rare Groove Piano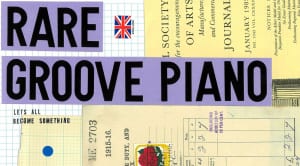 Spitfire Audio is a regular in this column with its wonderful LABS series, which has just grown once again. Rare Groove Piano is a vintage Vox electric piano recorded at Spitfire Studios. It allows you to mix electric piano, finger bass and electro-harpsichord sounds and add some vibrato. The sound is distinctively different from the usual Rhodes and Wurlitzer pianos. If you're looking for a unique electric piano with a lot of 60s funk vibes, Rare Groove Piano is for you.
Like all LABS instruments, Rare Groove Piano uses Spitfire's dedicated LABS plug-in, which runs on Windows and macOS in VST, VST3, AAX and AU formats.
Audio Damage Rough Rider 3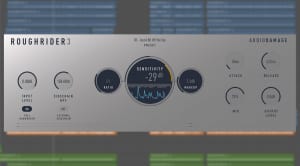 Audio Damage has released Rough Rider 3, the successor to its free Rough Rider 2 compressor from last year. Audio Damage says that the original Rough Rider compressor has been downloaded more than half a million times over a decade. The latest version adds an external sidechain input and lets you turn off the built-in "warming filter" for a full-bandwidth sound. It also has more accurate metering, Audio Damage says.
The plug-in is available for Windows 8.1 or newer (VST, VST3, AAX, 64-bit only), macOS (VST, VST3, AU, AAX, 64-bit) and Linux (VST, experimental build). There are also AUv3 and stand-alone versions for iOS 11 or newer.
Sender Spike SN06-G
The latest plug-in by new developer Sender Spike is an emulation of the op-amp based drive circuit of a Moogerfooger effects pedal. Sender Spike says that the gain knob will saturate when pushed hard enough. That's it, but sometimes that's all you need! By the way, Sender Spike has also just released updates for its entire range of plug-ins, including SN01-G, SN03-G, SN04-G and SN05-G.
SN06-G is a VST plug-in for Windows (32/64 bit).
Video
Image Sources:
spitfire-labs-rare-groove-piano: Spitfire Audio
audio-damage-rough-rider-3: Audio Damage / Gearnews
sender-spike-sn06-g: Sender Spike / Gearnews