Best free plug-ins this week: Brutal 2, London Atmos and Rough Rider 2
This week, our list of the best free plug-ins starts off with a cool 3-oscillator synth from Infected Sounds. There's also a new Spitfire LABS release, and we're finishing off with a great compressor from Audio Damage. Check out Brutal 2, London Atmos and Rough Rider 2.
Free plug-ins are what you're living for? Head over to our archives for many more!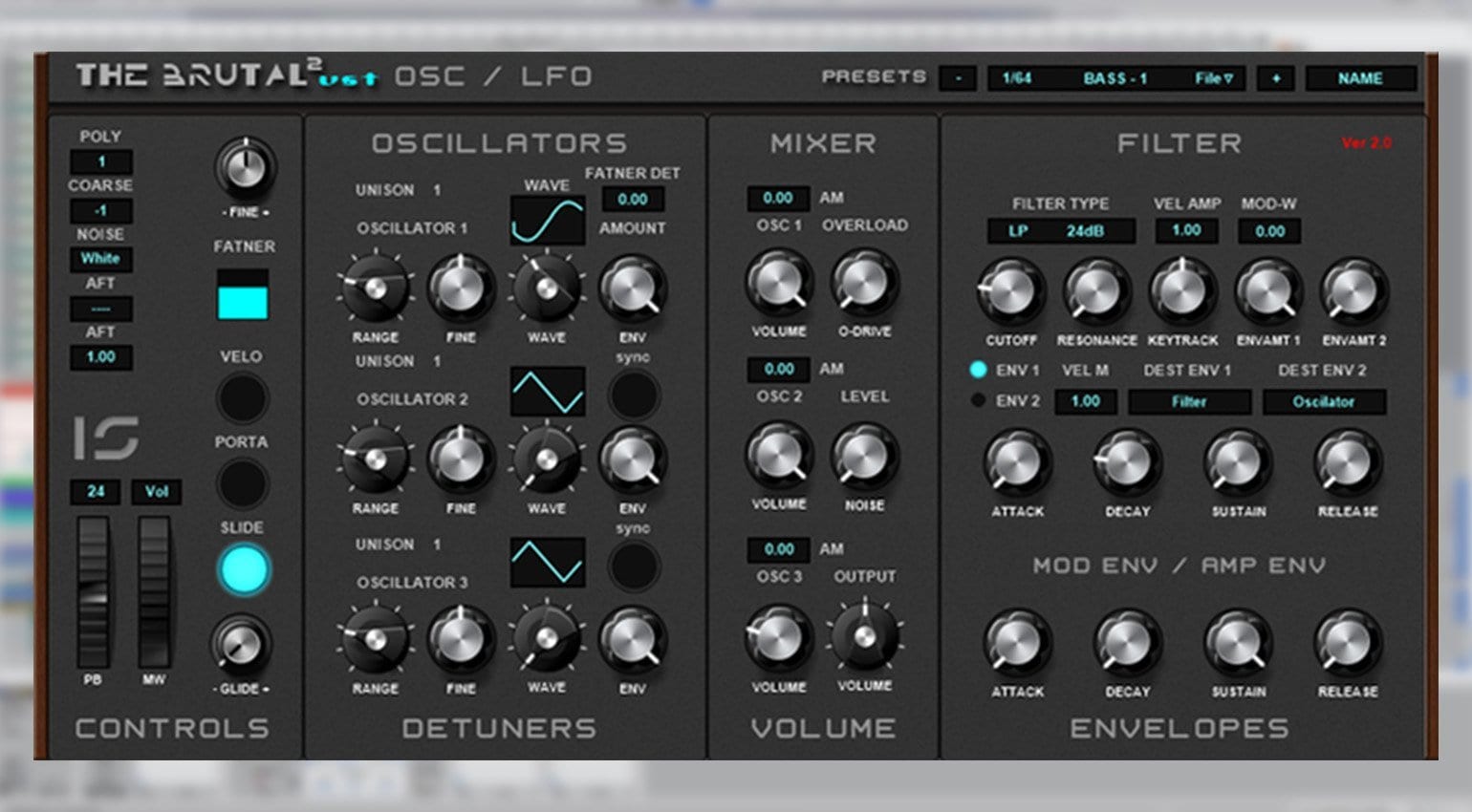 Infected Sounds Brutal 2
Caution! This one knows how to play dirty. True to its name, Brutal 2 by Infected Sounds isn't a synth for quiet, subtle tones. It packs a punch with three oscillators with a total of 32 waveforms, unison sync AM, and a Moog-style filter. Three envelopes and two LFOs with 20 shapes take care of the modulation business. They've also added some effects, including overdrive and the aptly named Fattner, for an even more brutal sound. The synth has 12 voices of polyphony and comes with 64 presets. Brutal is a VST2 plug-in and runs on Windows XP2 or higher (32/64 bit).
Get Infected Sounds Brutal 2 here.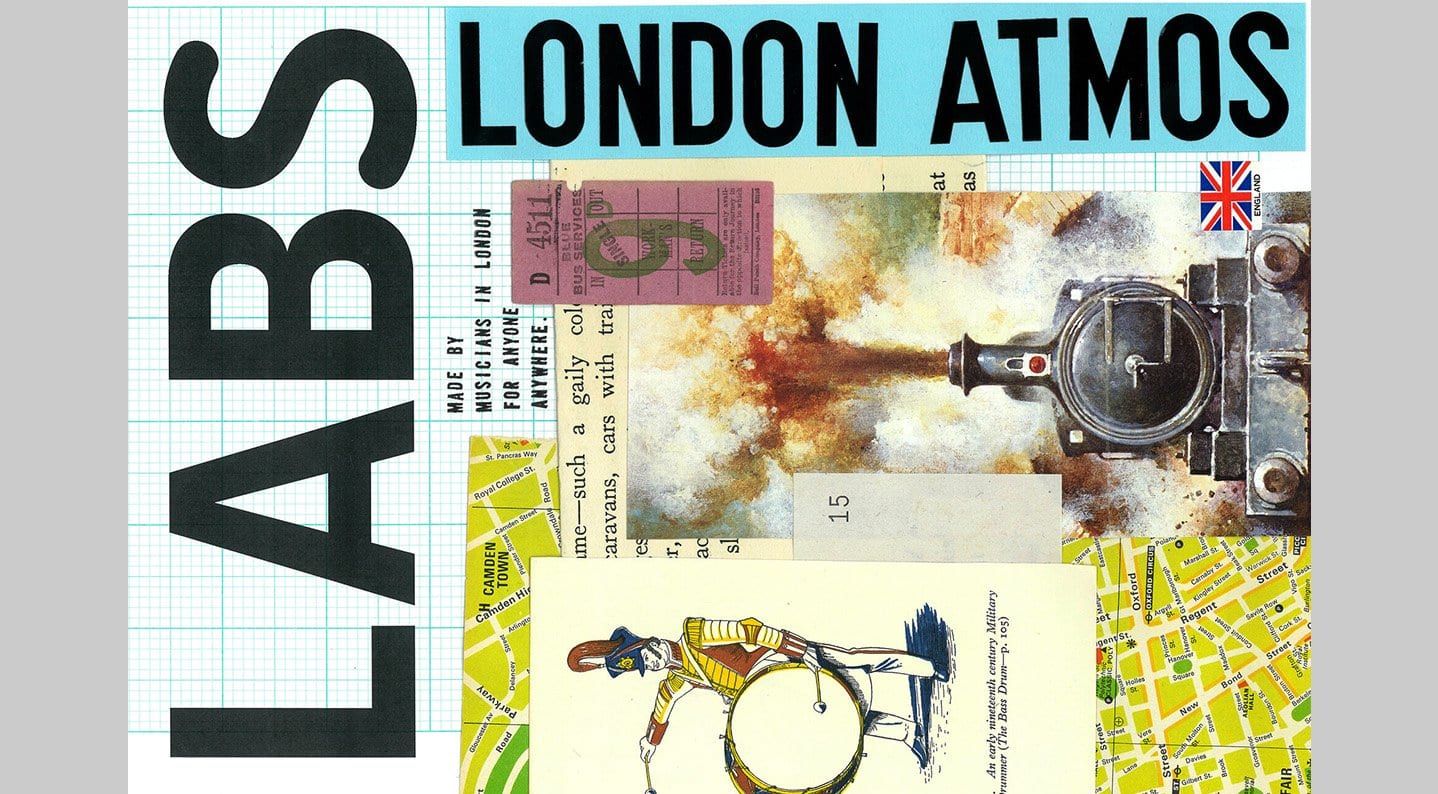 Spitfire Audio LABS London Atmos
One would have thought that the folks at Spitfire Audio had other things to do last week, with the announcement of their massive BBC Symphony Orchestra. But they managed to squeeze in another one of the awesome LABS series plug-ins. London Atmos contains field recordings from the streets of London, which were inspired by Musique Concrète, John Hopkins and Burial. As we have come to expect from the LABS series, the samples sound great and quite unique. If you're into creating intricate soundscapes, or like to add unusual, ambient textures to your music, LABS London Atmos is for you. As always, it's available for Windows and macOS in VST2, VST3, AU and AAX formats.
Get Spitfire Audio LABS London Atmos here.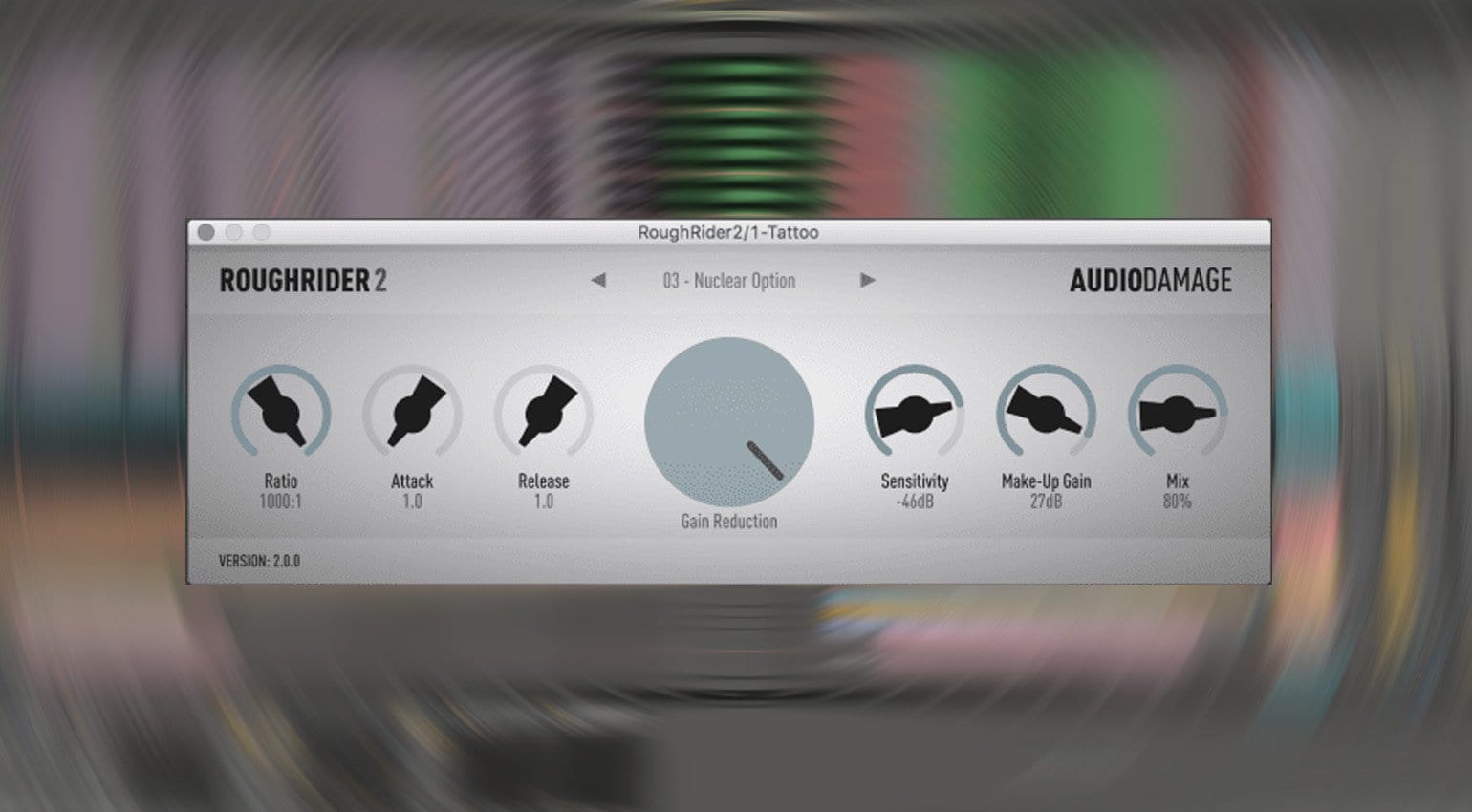 Audio Damage Rough Rider 2
Rough Rider 2 is a free compressor from Audio Damage, which is also available for iOS. The company says that it's a modern compressor with a vintage vibe. While not an all-purpose compressor, it does the popular "pumping" effect very well and works great on drums, synth basses, clean guitars and backing vocals. Rough Rider 2 is available for Windows 8 or higher (VST / VST3 32/64 bit, AAX 64 bit) and macOS (AU, VST, VST3, AAX). There's also an AUv3 version and stand-alone app for iOS devices.
Get Audio Damage Rough Rider here.
Videos
Image Sources:
Infected Sounds Brutal 2: Infected Sounds / Gearnews
Spitfire Audio LABS London Atmos: Spitfire Audio
Audio Damage Rough Rider 2: Audio Damage