Best free plug-ins this week: Glass Piano, Drum8 and TheSplit
This week's collection of the best free plug-ins includes a fantastic new release in Spitfire Audio's LABS series. We've also got a cool little drum ROMpler and a useful signal splitter. Here's Glass Piano, Drum8 and TheSplit.
You'll find many more free plug-ins in our archives!
Spitfire Audio LABS Glass Piano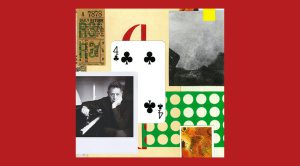 Spitfire Audio's LABS series is a real treasure trove for extraordinary sample-based instruments with loads of character. For the latest release, the company has sampled Philip Glass's grand piano. The baby grand is rich in history: All of the legendary composer's works over the past 30 years were written on this instrument – and now you can play it, too. If you're looking for a piano sound with a deep personality, don't miss this fantastic LABS release from Spitfire Audio.
The LABS plug-in, which serves as the player for this and all other LABS libraries, runs on macOS 10.10 or higher (Apple Silicon supported) and Windows 7-10. It's available in VST, VST3, AU and AAX formats.
audiolatry Drum8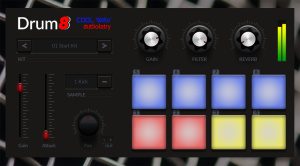 Drum8 is a sample-based drum instrument developed by audiolatry in collaboration with Cool WAV. It features 40 drum kits for a wide variety of styles such as hip hop, trap, pop and EDM. The sounds were made using hardware drum machines and a bunch of effects. Each kit includes eight instruments with individual gain, attack and pan controls. There's also a global lowpass filter and reverb. The plug-in supports multiple outputs for post-processing individual sounds in your DAW.
Drum8 runs on macOS El Capitan through Mojave (unfortunately, Catalina and up aren't supported) and Windows in VST, VST3 and AU formats.
TheZhe TheSplit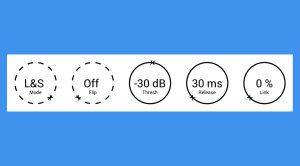 This plug-in has one of the most minimalistic GUIs I've ever seen, but that doesn't mean that it isn't very useful. TheSplit offers four different methods of splitting an audio signal into two outputs. In addition to a mid-side algorithm that separates the center and sides, the plug-in has a low & high mode for splitting in the frequency domain, an attack & sustain mode that works in the time domain and a loud & soft mode that separates louder signals from quiet parts. Very nice!
TheSplit runs on macOS (Apple Silicon supported) and Windows (64 bit) in VST3 and AU formats.
Videos
Image Sources:
spitfire-audio-labs-glass-piano: Spitfire Audio
audiolatry-drum8: Audiolatry
thezhe-thesplit: TheZhe