Best free plug-ins this week: GB DrumBox, RS-W2395C and SN01-G
We've got a few awesome free plug-ins for you this week. If you're into chiptune, you'll fall in love with the Gameboy drum synth. Next, there's a Baxandall EQ that's almost too good to be free, and a great VCA compressor. That's GB DrumBox, RS-W2395C and SN01-G.
Hungry for more free plug-ins? You'll find loads of them in our archives.
SampleScience GB DrumBox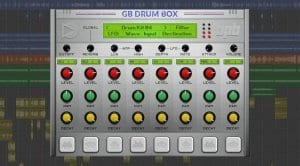 SampleScience and Bedroom Producers Blog are about to make all of you chiptune fans very happy. GB DrumBox is a rompler drum synth whose sounds were sampled from a Gameboy. It comes with twelve drum kits, each of which has eight sounds. The volume, pan and decay can be adjusted for each sound individually. It also has a global filter, reverb, and modulation. GB DrumBox even supports multiple outputs – not bad at all for a freebie! This one looks like a whole lot of fun.
GB DrumBox is available for Windows and macOS in VST, VST3 and AU formats (32 / 64 bit).
Fuse Audio Labs RS-W2395C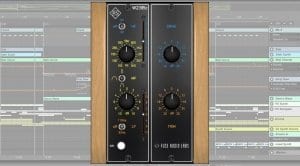 This free Baxandall EQ by Fuse Audio Labs sounds so good that it's hard to believe that it's free. Fuse says that the "neoclassical" equalizer was developed in collaboration with Roger Schult. It features Baxandall high and low bands with switchable frequencies (5 kHz / 2 kHz for the highs, 110 Hz / 880 Hz for the lows). The semi-parametric mid band offers three Q settings and up to 10 dB of cut or boost. The RS-W2395C also has a drive control for added saturation, as well as an output trim.
RS-W2395C is available for Windows 7 and up (VST, VST3, AAX, 32/64 bit) and Mac OS X 10.9 and up (AU, VST, VST3, AAX, 64 bit).
Sender Spike SN01 / SN-01G
This one is the first plug-in from the Signal Noise series, Sender Spike says. According to the developer, the SN01 compressor was inspired by the classic VCA buss compressors of British and American consoles. It has a variable knee, optional internal side-chain filtering, and a wet/dry control for parallel compression. The ratio can be adjusted from 1:1 to infinity. The SN01 comes in two variants: SN01 is GUI-less, while the SN01-G (pictured) features a graphical user interface. Both are free.
The Sender Spike SN01 and SN01-G are VST plug-ins for Windows (32 / 64 bit).
Videos and sounds
Image Sources:
bpb-gb-drumbox: Bedroom Producers Blog
fuse-audio-labs-rs-w2395c: Fuse Audio Labs / Gearnews
sender-spike-signal-noise-sn01: Sender Spike / Gearnews