Best free plug-ins this week: SN-04G, Santa Jussi, Blue Cat bundle
Ho ho ho! Santa Claus has already brought us some awesome free plug-ins this week, like the Arturia Rev PLATE-140, Native Instruments Raum and Acustica Celestial. But there's always room for more! We've got a free console EQ and a major update for a well-respected suite of seven free plug-ins. And wait, did Santa himself just show up? Here's SN-04G, the updated Blue Cat Audio freeware bundle and – yes, Santa Jussi!
If you can't get enough presents like these, have a look at our archives!
Sender Spike SN-04G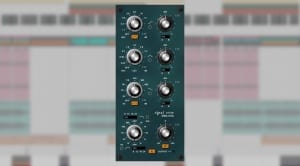 The developer says that his previous free plug-ins (we recently covered the SN-01G and SN-03G) were just detours on the way to what he really wanted to accomplish: The SN-04G, a console-style channel equalizer. It comes with high and low shelving bands, a parametric mid band and HPF / LPF filters. The plug-in also features "American" and "British" shelving modes, adjustable output volume and a phase invert button. Sender Spike says that the SN-04G uses very little CPU resources.
The Sender Spike SN-04G is a VST plug-in for Windows (32 / 64 bit).
Blue Cat Audio Free Plug-in Bundle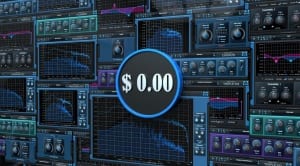 Blue Cat Audio's free plug-ins have long been among our favourites, and the entire suite has just received an update. All seven free Blue Cat plug-ins (Chorus, Flanger, Phaser, Gain Suite, FreqAnalyst, Triple EQ and Free Amp) have been improved with better UI rendering, VST3 program change support, better support for Retina displays, and more. Free Amp now handles large impulse responses better. It's nice to see a developer care about their freeware plug-ins and keep them up to date!
The seven free Blue Cat Audio plug-ins are available for Windows and Mac in VST, VST3, AU and AAX formats (32 / 64 bit).
Klevgrand Santa Jussi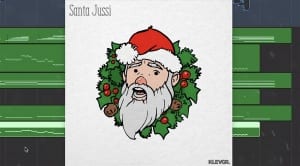 Wait, who's singing? Is that … Santa?! Swedish developer Klevgrand is best known for unique synths, amp simulators and mixing plug-ins. For Christmas this year, their Jussi vocal synth returns as a Santa-fied freebie. The plug-in has no controls—Santa doesn't let anyone tell him what to do! What a cute way to send holiday greetings to musicians around the world. To download Santa Jussi, you'll need to create a user account on the Klevgrand website. Happy holidays!
Santa sings on Windows (VST, AAX) and macOS (AU, VST, AAX).
Image Sources:
sender-spike-sn-04g: Sender Spike / Gearnews
blue-cat-audio-freeware-bundle: Blue Cat Audio
klevgrand-santa-jussi: YouTube / Klevgrand