Best free plug-ins this week: ITS, 7Q and Upright Piano
Amidst all the Black Friday madness, let's not forget about this week's collection of free plug-ins! We've got a synth with some cool rhythmic features, a graphic equalizer and an Upright Piano VSTi. That's ITS, 7Q and Upright Piano.
After you've downloaded these, check out our archives for many more free plug-ins!
beatassist.eu ITS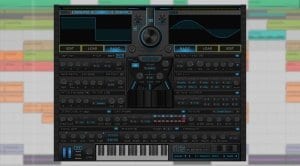 The developer says that ITS is a synth mainly for "rave tracks", but looking at its impressive list of features, I reckon that it's quite useful for other styles of music, as well. ITS has two oscillators, which produce basic waveforms, can load samples and even let you draw waveforms. Very nice! There are two filters, two LFOs and four envelopes. ITS also includes a couple of tools for creating rhythmic sounds, like a "gator" and octave stepper, and a selection of effects.
ITS is a VST / VST3 plug-in for Windows 7 and up (32/64 bit).
Manda Audio 7Q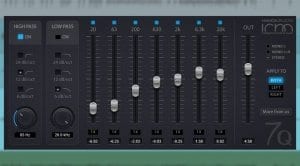 The developer says that 7Q was inspired by the discontinued Classic EQ by Kjaerhus Audio. 7Q is a graphic EQ with 7 "musically predefined" bands. Each band has a little switch for doubling its cut or boost range if needed. The plug-in also includes high pass and low pass filters with selectable slopes. Manda Audio claims that it uses very little CPU and memory. 7Q looks like a very useful graphic EQ with a clean, pleasant GUI.
7Q is available for Windows and macOS in VST, AU and AAX formats.
99Sounds Upright Piano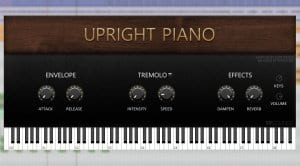 This cool free plug-in does exactly what it says: It's an upright piano, based on samples recorded by Rudi Fiasco. It features four sampled notes per octave and six velocity layers, and there's even a knob that lets you adjust the key release volume. The sound is very nice, and you can add reverb to it and use the dampen knob to, well, dampen it. They've also included an envelope and a tremolo effect for some unusual Upright Piano sounds.
Upright Piano is a VST, VST3 and AU plug-in for Windows and macOS.
Videos
Image Sources:
beatassist-its: beatassist.eu / Gearnews
manda-audio-7q: Manda Audio / Gearnews
99sounds-upright-piano: 99Sounds / Gearnews