Best free plug-ins this week: Spooky Meter, Creepy Piano 2 and ThrillseekerXTC
Halloween is already casting a shadow on this week's collection of free plug-ins: We've got a fun and scary meter and an equally menacing piano instrument. Also, a popular free exciter gets an update. Here's Spooky Meter, Creepy Piano 2 Lite and ThrillseekerXTC MkII.
Head over to our archives for many more free plug-ins!
reFUSE Software Spooky Meter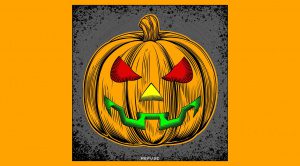 Have you ever dreamt of a peak level meter that comes in the shape of a pumpkin? Well, your scariest dream just became reality. Spooky Meter by reFUSE Software features a resizable GUI in the shape of a pumpkin head. The mouth, nose and eyes of the creature get progressively brighter with signal level. The eyes also function as a peak hold. So it appears that Spooky Meter isn't just scary, but actually quite useful. It's only free until November 2, 2021, so get it while it lasts!
Spooky Meter is available for macOS and Windows in VST3, AU and AAX formats (64 bit).
Electronik Sound Lab Creepy Piano 2 Lite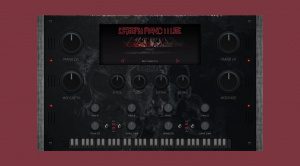 Electronik Sound Lab has put together yet another collection of the creepiest, most haunted piano sounds and noises. Creepy Piano 2 Lite comes with a new interface featuring an ADSR envelope and a LFO for modulation. The included 25 multi-sampled piano presets were captured using Steinway and Yamaha pianos. The developer says that they're great for cinematic background music, lo-fi hip hop and trap. There's also a paid version for €20 that ups the number of presets to 75.
Creepy Piano 2 Lite is available for macOS and Windows in VST, VST3 and AU formats.
Variety Of Sound ThrillseekerXTC mkII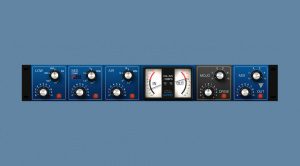 Variety Of Sound has updated the tried-and-true ThrillseekerXTC. The psychoacoustic exciter is based on a parallel dynamic equalizer. The new version offers operating level calibration for precise gain staging. There's also a reworked drive/mojo stage for full-bandwidth saturation. The developer says that the plug-in applies compression to improve the mid-range coherence. The original Thrillseeker has been around for a while now, and its many fans are sure to love this update.
ThrillseekerXTC mkII is a VST plug-in for Windows (32/64 bit).
Videos
Image Sources:
refuse-software-spooky-meter: reFUSE Software
electronik-sound-lab-creepy-piano-2-lite: Electronik Sound Lab
variety-of-sound-thrillseekerxtc-mkii: Variety Of Sound