Best free plug-ins this week: 808XD, Chop n Dice Lite, Shape Lite 2
In this week's round-up of the best free plug-ins, we take a look at a cool little ROMpler for some seriously fat 808-style basses. For even more dirt and grit, we've also got a colorful hard clipper and a waveshaper. Check out 808XD, Chop n Dice Lite, and Shape Lite 2.
You'll find many more free plug-ins in our archives!
Audiolatry 808XD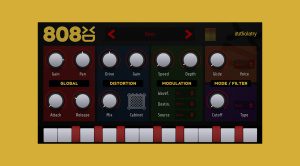 808XD by Audiolatry is a sample-based instrument that specializes in 808-style bass sounds for trap, hip hop, EDM, or any style that demands a big, booming bass. You can choose from 31 presets and then fine-tune the sound using a distortion stage with a cabinet simulation, an LFO with various waveforms, and a lowpass or highpass filter. 808XD also has a glide feature and a global attack and decay envelope. A must-have for any electronic producer!
808XD is available for Windows and macOS in VST, VST3, and AU formats (64 bit).
Delphi DSP Chop n Dice Lite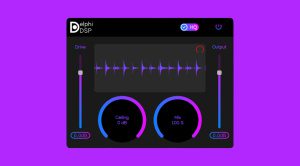 Chop n Dice Lite by Delphi DSP is a hard clipper that's easy to adjust thanks to its real-time waveform display. After setting the appropriate ceiling for your audio material, you can push the signal into the ceiling using the Drive slider. The display even has a speed control so you can always see what you're doing. Chop n Dice Lite also features a mix control for blending the wet and dry signals, and a slider for controlling the output level.
Chop n Dice Lite is a VST3 plug-in for Windows.
Audec Shape Lite 2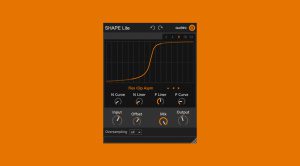 And here's another way to mangle your audio. Audec has updated the Shape waveshaping and wavefolding plug-in. The free version is a single-stage waveshaper with six shape types, and up to four morph parameters for each type. An offset control for asymmetric distortion is also available. The plug-in supports up to 4x oversampling. There's also a paid version for $29 that adds a second stage, more shape types, and up to 16x oversampling.
Shape Lite 2 is available for macOS and Windows in VST3 and AU formats (64 bit).
Videos about free plug-ins
Image Sources:
audiolatry-808xd: Audiolatry
delphi-dsp-chop-n-dice-lite: Delphi DSP
audec-shape-lite-2: Audec