Best free plug-ins this week: VREV-666, Space Lite and Fleeter
It's been a great week for free plug-ins, especially if you're into reverb! We've got a fantastic vintage spring reverb from Fuse Audio Labs and a versatile modulated reverb by Cymatics. SNFK Music is throwing in a cool little transient shaper. Check out VREV-666, Space Lite and Fleeter!
For many more free plug-ins, take a look at our archives!
Fuse Audio Labs VREV-666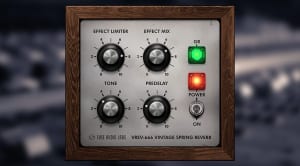 This devilishly-named free plug-in is modeled after a rare spring reverb built for the BBC in the 1960s. Fuse Audio Labs says that the original was designed to "alter the apparent acoustic properties of listening environments". And that's just what VREV-666 does. Like most spring reverbs, it's far from realistic, but it oozes character. They've added a mix control, pre-delay and tone EQ to the original's single gain control knob. If spring time means awesome free spring reverbs, we're all for it!
VREV-666 is available for Windows and macOS in VST, VST3, AU and AAX formats.
Cymatics Space Lite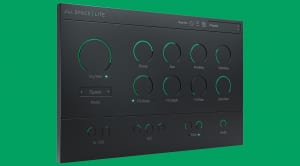 Space Lite is a free preview of the Cymatics Space plug-in. But that doesn't mean that this reverb doesn't pack a lot of features. Space Lite offers three reverb modes, which are completely tweakable using the typical decay, size, predelay, damping, width and mix controls, as well as an EQ and filter. What's special is the modulation section with pitch, chorus, flanger and phaser effects for modulated reverb tails. There couldn't be a better advertisement for the full version of Space!
Space Lite is available for Windows and macOS in VST, VST3, AU and AAX formats.
SNFK Music Fleeter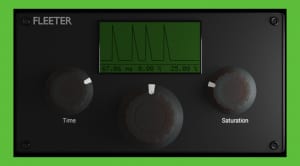 After this much reverb you might want to clean up your transients a bit. Fleeter by SNFK Music is a simple transient processor designed to fatten up drums and add character. It offers three simple controls: transient time, transient amount and saturation. After dialing in the appropriate transient time for your audio track, you can turn the transients up or down and beef them up using the saturation knob. There's also a transient and value display so you can tell what's going on. Quick and easy!
As of now, Fleeter is only available as a VST3 plug-in for Windows. A Mac version is in the works, the developer says.
Video
Image Sources:
fuse-audio-labs-vrev-666-01: Fuse Audio Labs
cymatics-space-lite-01: Cymatics
snfk-music-fleeter-01: SNFK Music