Best free plug-ins this week: DirtyPumper, GDoubler and SawSage Lite
This week's collection of the best free plug-ins includes a mean saturator, a simple but effective doubler and a very cool wavetable synth. Have fun with DirtyPumper, GDoubler and SawSage Lite!
Check out our archives for many more free plug-ins!
SNFK Music DirtyPumper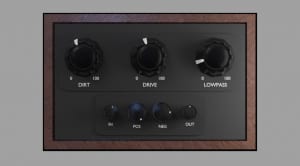 The first Mac-compatible plug-in by SNFK Music is an "extreme saturator". The developer of Fleeter and UniFilter says that DirtyPumper "punishes the mix" and that it was designed with drum processing in mind, but works on any type of signal. The controls are simple: Dirt, Drive and a lowpass filter. The plug-in also has input and output level controls and a pair of knobs for adjusting the positive and negative amplitudes. If you're looking for an aggressive saturator, DirtyPumper is worth a look!
DirtyPumper is available for Windows and macOS in VST3 and AU formats.
SNFK Music GDoubler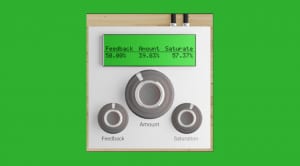 SNFK Music's second plug-in this week is GDoubler, a simple stereo doubler. The developer says that it's very light on your CPU. You can use it to create stereo width in a mix and to create a doubling effect without actually recording something twice. Besides the amount knob, GDoubler offers a feedback control and a saturation knob that saturates the input and output signals for a warmer sound. Need a quick and easy doubler and stereo spreader? GDoubler has got you covered.
GDoubler is currently only available for Windows (VST3), but the developer says that they're working on a Mac version.
PPV Medien SawSage Lite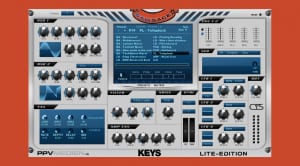 The wurst is yet to come! Lame jokes aside, this new sausage-themed wavetable synth by PPV Medien packs quite a punch. It offers two oscillators with 16 wavetables each, and you can also draw your own waves. FM and PWM are also included. For further sound shaping, SawSage Lite offers a filter with 12 types, three LFOs and three envelopes, as well as a 16-step sequencer, EQ and chorus. If you're a true sawsage lover, there's a paid version for €19.90 that adds more sequencers and presets.
SawSage Lite is a VST plug-in for Windows.
Video
Image Sources:
snfk-music-dirtypumper: SNFK Music
snfk-music-gdoubler: SNFK Music
ppvmedien-sawsage-lite: PPV Medien