Best free plug-ins this week: Warmy EP1A, OctaSine and Unifilter
This week's collection of free plug-ins brings you an awesome Pultec EQ, an FM synth with four operators and a screaming acid filter. Here's Warmy EP1A Tube EQ, OctaSine and Unifilter.
You'll find many more free plug-ins in our archives.
Klive Audio Warmy EP1A Tube EQ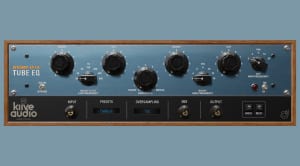 Developer Klive Audio introduced themselves with a quartet of new plug-ins this week, and one of them is free! It doesn't take a scientist to figure out that Warmy EP1A Tube EQ emulates the legendary Pultec equalizer, or, to be precise, Warm Audio's hardware recreation of the classic. The plug-in offers a resizable GUI, oversampling and a tube emulation intensity knob, which lets you dial in the desired amount of tube warmth. This one's a must-have.
Warmy EP1A Tube EQ is available for Windows 7 or higher and macOS 10.7 or higher in VST, AU and AAX formats.
Joakim Frostegard OctaSine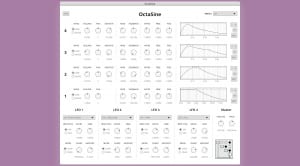 On to an interesting open-source FM synthesizer. OctaSine is inspired by the Native Instruments FM8 and Elektron Digitone synths. It offers four operators, which can use sine waves or noise. Each has its own set of controls: Volume, pan, modulation index, feedback, three modifiers and an ADSR envelope. There are also no less than four LFOs for additional modulation. With a 128-voice polyphony, OctaSine packs quite a punch. The minimalistic GUI is straightforward and easy to use.
OctaSine is a VST plug-in for macOS, Windows and Linux.
SNFK Music Unifilter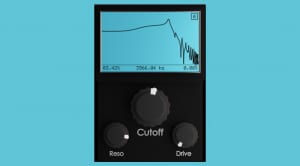 Unifilter by SNFK Music is a cool little acid filter plug-in. It offers eight filter types, which you can tweak using the cutoff and resonance controls. There's also a neat frequency display that shows you what's going on. Its best feature, however, is the drive knob, which lets you dial in some saturation and additional overtones for that lovely acid growl. The developer says that Unifilter uses very little CPU. Sometimes it's the simple things that are the best.
Unifilter is a VST3 plug-in for Windows. A Mac version is currently in development.
Video about Warmy EP1A Tube EQ
Image Sources:
kiive-audio-warmy-ep1a-tube-eq-01: Klive Audio
joakim-frostegard-octasine-01: Joakim Frostegard
snfk-music-unifilter-01: SNFK Music