Best free plug-ins of the year: Top 10 free effects and synths of 2021
As 2021 is on its way out, it's time to look back at the amazing free plug-ins that the year has sent our way. The successful KVR Developer Challenge in the summer sparked the development of countless inspiring synths and effects. But the rest of the year wasn't too shabby, either, and many useful and innovative free plug-ins came out throughout the year. Join us as we take a look back and name our favorite freeware plug-ins of 2021.
And if you've got some time on your hands while you're waiting for New Year's Eve, be sure to visit our huge freeware archive, where you'll find all of our Sunday freeware posts with hundreds of free plug-ins.
It's time for the list! These are our Top 10 free plug-ins of 2021:
Audiomodern Gatelab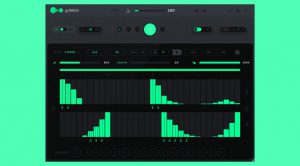 Audiomodern made last year's top 10 list with the awesome Filterstep, and they've done it again this year with Gatelab. Gatelab is easily one of the best gate sequencers out there, and it's completely free. The plug-in lets you go berserk with a bunch of ready-made and customizable rhythmic patterns, volume automation, ratcheting, creative randomization options and more. And it's MIDI controllable, so you can use it live, as well. A must-have for any electronic producer.
Gatelab is available for macOS and Windows in AU, VST, VST3, AAX and stand-alone formats. There's also an iOS version.
Phuturetone GR-8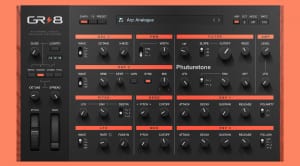 Like many of this year's best free plug-ins, Phuturetone GR-8 came out of the KVR Developer Challenge. GR-8 is an excellent virtual-analog synth with 8 voices (duh). It can be used in mono, poly, chord and unison modes and features two oscillators with PWM, FM and sync. In addition to a low pass filter with adjustable slope, GR-8 offers a high pass filter, as well as two envelopes and an LFO. There's also a bunch of onboard FX like distortion, phaser, chorus, delay and reverb.
GR-8 is available for macOS and Windows in VST3 and AU formats.
FKFX Obvious Filter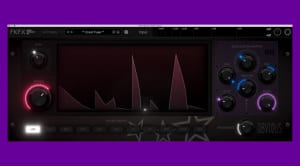 New developer FKFX took the plug-in world by storm with two excellent plug-ins this year: Influx and Obvious Filter. The latter is a creative filtering plug-in like no other with ten filter types and an envelope follower. Its best feature, however, is the sick morph sequencer that lets you draw and animate modulation shapes. A deep modulation matrix ensures that things stay in motion. If you're into creative filter effects, this one should be high up on your list.
Obvious Filter is available for macOS and Windows in VST3 and AU formats. The plug-in is free, but you can support the developer on Patreon.
Full Bucket Music WhispAir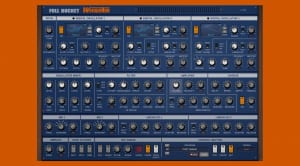 Full Bucket Music claimed the top spot in this year's KVR Developer Challenge with WhispAir, a free three-oscillator wavetable synth that puts many commercial offerings to shame. With FM, AM, a stereo multi-mode filter, four envelopes and three LFOs, WhispAir has all the ingredients for unique, powerful and "expensive-sounding" wavetable patches. For lush and wide sounds, the synth also includes a chorus effect and a unison mode with detune and spread.
WhispAir is available for macOS and Windows in VST and AU formats.
Gearspace / TBProAudio GSat+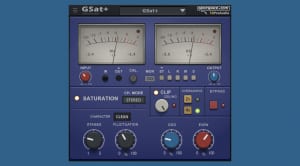 One of the most heated discussions of the year erupted when everyone's favorite audio forum announced that it was changing its name. To thank the community for their support during those turbulent times, Gearspace teamed up with TBProAudio to bring you the free GSat+ saturation plug-in. GSat+ offers three kinds of tube saturation with separate controls for the odd and even harmonics. It also has clip protection and versatile metering options. Excellent!
GSat+ is available for macOS and Windows in VST, VST3, AU and AAX formats.
ChowDSP Chow Kick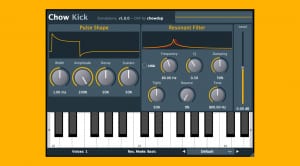 From the developer of the excellent Chow Tape Model, Chow Matrix and Chow Centaur effects comes Chow Kick, a powerful and versatile bass drum synthesizer. Based on creative physical modeling of vintage drum machine circuits, Chow Kick delivers a wide variety of custom bass drums for all your low frequency needs. You can tweak the pulse shape and then run it through a resonant filter that can be linked to the keyboard for chromatic, tuned bass drums. Boom!
Chow Kick is available for macOS, Windows, Linux and iOS in VST, VST3, AU and LV2 formats.
Klive Audio Warmy EP1A Tube EQ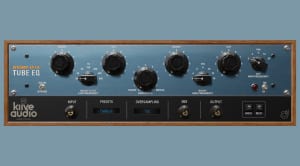 What better way to make a name for yourself as a new developer than with a great free plug-in? Klive Audio came on the scene this year with a bunch of very nice plug-ins, among them this excellent, free Pultec-style EQ. To be precise, Warmy EP1A emulates Warm Audio's hardware recreation of the classic tube equalizer. They've added a tube emulation intensity knob, which lets you dial in the desired amount of tube warmth. EP1A also has oversampling and a resizable GUI.
Warmy EP1A Tube EQ is available for macOS and Windows in VST, AU and AAX formats.
Fellusive Nettle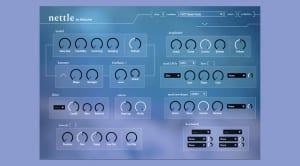 This one's a personal favorite of mine. Nettle by Fellusive is an innovative software instrument that uses scanned synthesis. It generates sounds by scanning the positions of moving masses, which you can control using your MIDI controller. Imagine a bunch of objects connected by springs, and using a hammer to set them in motion. Nettle lets you adjust various parameters of the model, which are all connected. It rewards the experimentally minded with a wide variety of unique sounds.
Nettle is available for macOS and Windows in VST, VST3 and AU formats.
Zeek STFU
Zeek says that the aptly named STFU is "the best free volume shaper available", and I think they're right. It might even be the best volume shaper, bar none. STFU is a versatile and astonishingly snappy, sample-accurate volume envelope that can do all sorts of things for you. It syncs to the host tempo and you can draw your own shapes and trigger them via MIDI. Use STFU for ducking, mix cleanup, creative sound design and much more. It even outputs CV so you can use it to control other things.
STFU is available for macOS and Windows in VST3 and AU formats.
Full Bucket Music Grain Strain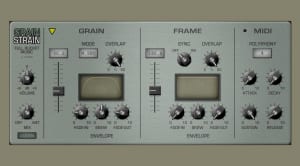 Full Bucket Music Grain Strain is a versatile grain looper that lets you turn an audio track into something completely different. The Grain section allows you to specify the size, overlap and envelope of the grains. In the Frame section, which includes a sync-to-host option, you set the loop iterations. Both sections have their own envelopes. There's also an option to control the frequency of grains via MIDI. A quick, intuitive and inspirational way to get creative with any kind of source material!
Grain Strain is available for Windows and macOS in VST and AU formats.
Videos
Image Sources:
Audiomodern Gatelab: Audiomodern
phuturetone-gr-8: Phuturetone
FKFX Obvious Filter: FKFX
full-bucket-music-whispair: Full Bucket Music
gearspace-tbproaudio-gsat-01: TBProAudio
chowdhury-dsp-chow-kick: Chowdhury DSP
kiive-audio-warmy-ep1a-tube-eq-01: Klive Audio
fellusive-nettle: Fellusive
zeek-stfu: ZEEK
full-bucket-music-grain-strain: Full Bucket Music