Best free plug-ins this week: PCM2612, Stage and 808 Bass Module 4 Lite
This week's collection of free plug-ins features a bit crusher based on the Sega Genesis, a very useful stereo enhancer and an 808-style bass ROMpler for powerful, rumbling basses. Here's PCM2612 Retro Decimator Unit, Stage and 808 Bass Module 4 Lite.
Can't get enough of great free plug-ins? Check out our huge archive!
Inphonik PCM2612 Retro Decimator Unit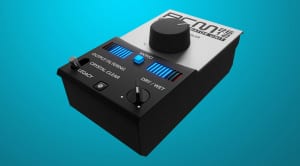 This unique plug-in was released back in February by the folks who brought us the awesome RX950. And once again, they set out to recreate the sound of an iconic piece of digital hardware. PCM2612 was pulled from their RYM2612 synth and emulates the 8-bit PCM channel of the Sega Genesis / Mega Drive sound chip. It offers scalable 8-bit decimation, a stereo/mono switch, a dry/wet knob and two types of output filtering. Get ready for some serious retro digital vibes!
There are many ways to enjoy PCM2612 Retro Decimator Unit. It's available for macOS, Windows and Linux in VST, AU and AAX formats, for iPad and iPhone (AUv3/IAA) and even as a Rack Extension for Reason. Not bad at all for a free plug-in!
Get PCM2612 Retro Decimator Unit here
RDGAudio Stage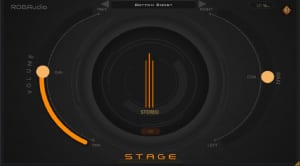 Stage by RDGAudio is a free gain staging and stereo enhancer plug-in. It offers several modes (narrow, mono, normal, stereo, wide, wider, super wide) for controlling the stereo width of your signal. The plug-in also offers volume and pan controls that help to place signals in the desired locations on the sound stage. There are factory presets for various applications and you can also save your own. A very useful mixing tool, and it's completely free.
Stage is available for macOS and Windows in AU and VST3 formats.
Electronik Sound Lab 808 Bass Module 4 Lite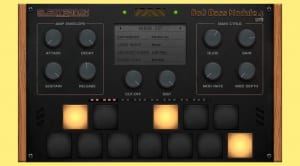 Need some booming 808-style basses for your electronic music productions? This ROMpler by Electronik Sound Lab could be what you're looking for. 808 Bass Module 4 Lite comes with 15 ready-to-use presets. You can tweak the sound using an ADSR envelope, filter and distortion. There's also an LFO for modulation and a glide control. And if you're craving even more bass, the full version with 318 presets and a 1 GB library is currently on sale for just €15.
808 Bass Module 4 Lite is available for macOS and Windows in AU, VST and VST3 formats.
Get 808 Bass Module 4 Lite here
Videos
Image Sources:
inphonik-pcm2612: Inphonik
RDGAudio_Stage_01: RDGAudio
Electronik_Sound_Lab_808_Bass_Module_4_Lite_01: Electronik Sound Lab