Best free plug-ins this week: MGATE-MULTI, Performer Free and MT2
We've got three new free plug-ins for you this week, and there's something for everyone: a free multiband gate for all your audio cleanup needs, a string machine synthesizer for Linux and an emulation of a famous guitar pedal. Here's MGATE-MULTI, Performer Free and MT2.
Head over to our archives for many more free plug-ins!
Mogwai Audio Tools MGATE-MULTI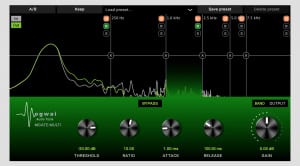 MGATE-MULTI by Mogwai Audio Tools is a multiband gate that divides your audio into up to six frequency bands. This is useful for removing unwanted signal components in specific frequency bands, without affecting the rest of the signal. You can set the crossover frequencies and adjust the gate using the threshold, ratio, attack and release knobs. Each band can be deactivated, bypassed and soloed individually. There's also a lookahead function. A very useful tool, and it's free for now.
MGATE-MULTI is available for Windows and macOS in VST3, AU and AAX formats (64 bit only).
Crumar Performer Free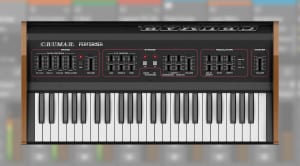 Here's a treat for the Linux crowd! Crumar has made its emulation of the famous Performer string synthesizer available for free on the Linux platform. The plug-in was originally released in December for PC and Mac. For the free Linux version, Crumar has removed all the extras, leaving just an emulation of the Performer as it is in real life. It's precompiled for amd64 and armhf (Raspberry Pi). This means that you can now upgrade your Pi-based synth with an awesome string machine for free!
Crumar Performer Free is available for Linux in VST and VST3 formats. The commercial version for Windows and macOS costs €99.
ATK MT2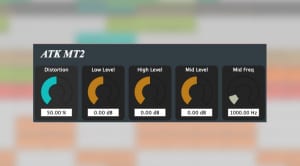 This Audio Toolkit-based freebie emulates the famous Boss MT-2 Metal Zone distortion pedal. The developer says that it models all the tone-shaping components of the pedal, including the override section, and delivers an accurate reproduction of the characteristic Metal Zone sound. The simple GUI doesn't look anything like the pedal, but it has all the controls: distortion, low, high and mid level and mid frequency. Hidden controls provide access to a bunch of advanced parameters.
MT2 is available for Windows and macOS in VST3 and AU formats.
Videos
Image Sources:
mogwai-audio-tools-mgate-multi: Mogwai Audio Tools
crumar-performer-free: Crumar, Gearnews
atk-mt2: ATK, Gearnews